This is intense! I had no idea Matt was even working on this then pow -- one morning I wake up there it is, sitting on our facebook page (in all honestly I think he smashed it out in morning, guy works fast). Anyway, I dig it like crazy and had to share.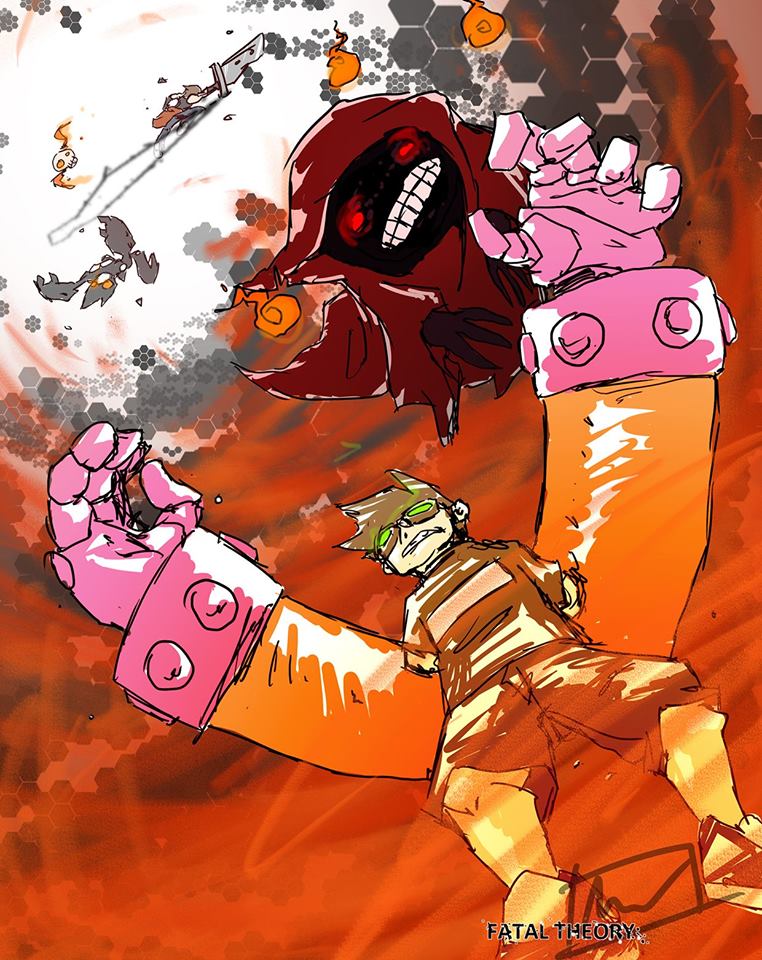 You may be wondering: what's with the big-ass hands?! What's the deal with that giant ghoul?? Well just be patient lads and lasses, this poster is a precursor of the updates to come. All will be revealed in a few short weeks!
This is easily my favourite piece of Fatal Theory art to date, definitely going to look into making prints out of it.
Peace, Adam.