Good evening ladies and gents,
Today we have a new alien creature from the field. Scientists named it the Arachnalysk, EDI troops have referred to it as "terror itself".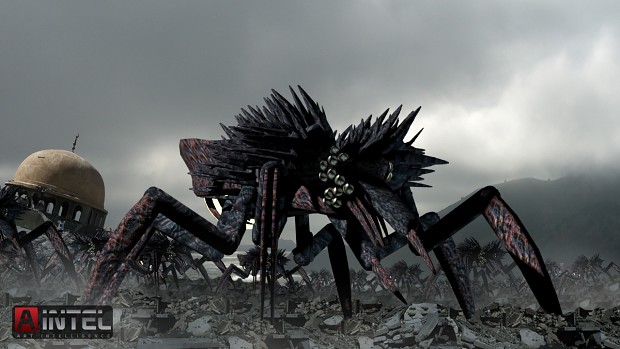 While the Alien insectoid isn't the toughest alien around, Its fast and vicious weapons make it the most feared, possibly responsible for most civilian and military deaths since the start of the war. The Arachnalysk is perhaps the reason EDI troops need to be given Stimulation shots before they go to battle. Many soldiers have recounted seeing their comrades in arms being torn to shreds in seconds at the hands of the Arachnalysk's heavy cleaving claws. In small numbers Arachnalysks can usually be overwhelmed by a good dose of fire-power. A recent account from Venezuela where 100 EDI troops made 25 Arachnalysk kills without losing a single man proved it. However they rarely travel in small numbers and the usual scenario involved thousands of Arachnalysks overwhelming and annihilating hundreds of men in minutes. Modern doctrines entail that in an event where Arachnalysks outnumber EDI foot soldiers, Use of tanks such as T-005s is sufficient enough to take them down as their hide is vulnerable to anything bigger than an 85mm shell. However field soldiers complain that Battle tanks can only score so many kills at a far range before they become overwhelmed by Arachnalysks at close range.