Prologue:
The World is devastated by a man-made disaster on a planetary scale and a global war. Humanity is in decline. Its remnants have to survive on patches of land among the scoreched wastelands, putting up with destruction, toxic fallout, radioactive dust and other echoes of nuclear winter.

Teaser video:
---
Gameplay and aesthetics inspired by immersive sims of 2000-s, shooters and RPGs of 90-s, old SciFi books, and some places of my hometown.

Features:
— Complete non-linear levels and branching story with different variants of endings.
— Satisfying shooter and immersive mechanics.
— Old-fashioned weapons and tools.
— Unique weather system.
— Graphics mixing retro-styled elements and realism.
— Interactive environment, atmospheric sound and music.
— Alternative history World with retro-SciFi elements.

Some screens:
It`s toxic outside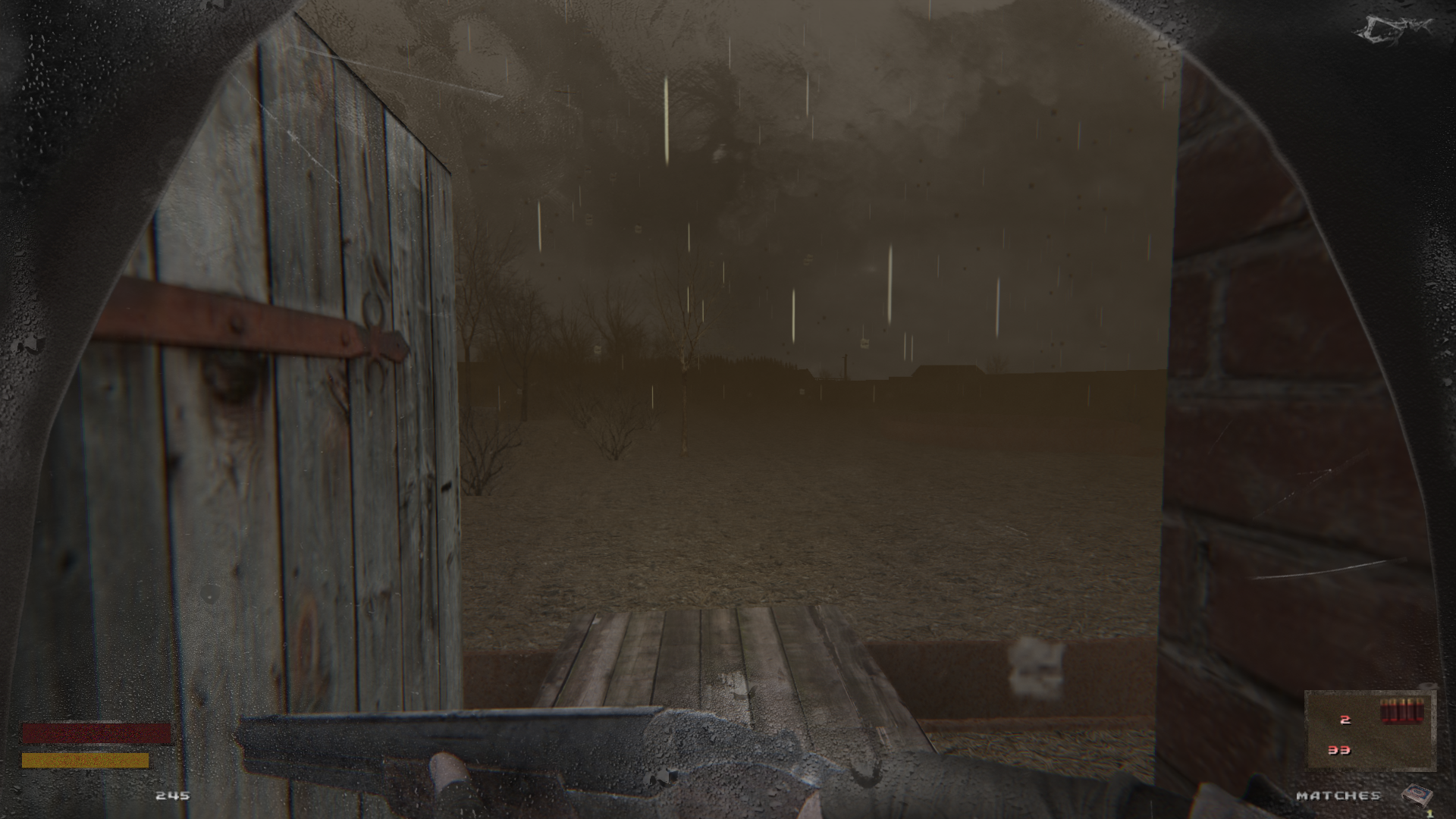 Hood, gas mask and another tools will help you to survive.
Warm and dry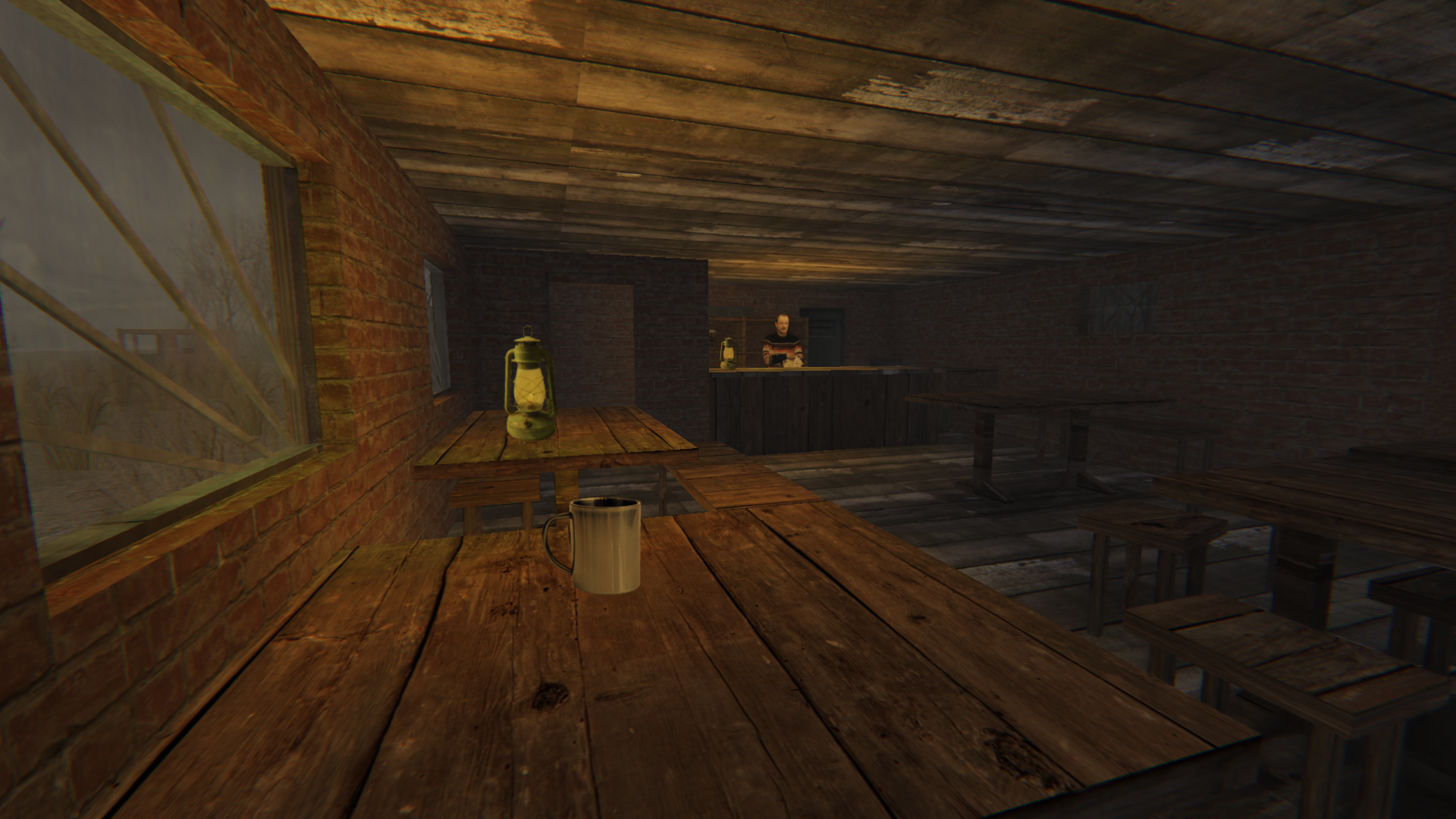 The postapocalypse is especially romantic when it is outside the window.

Rare sunrise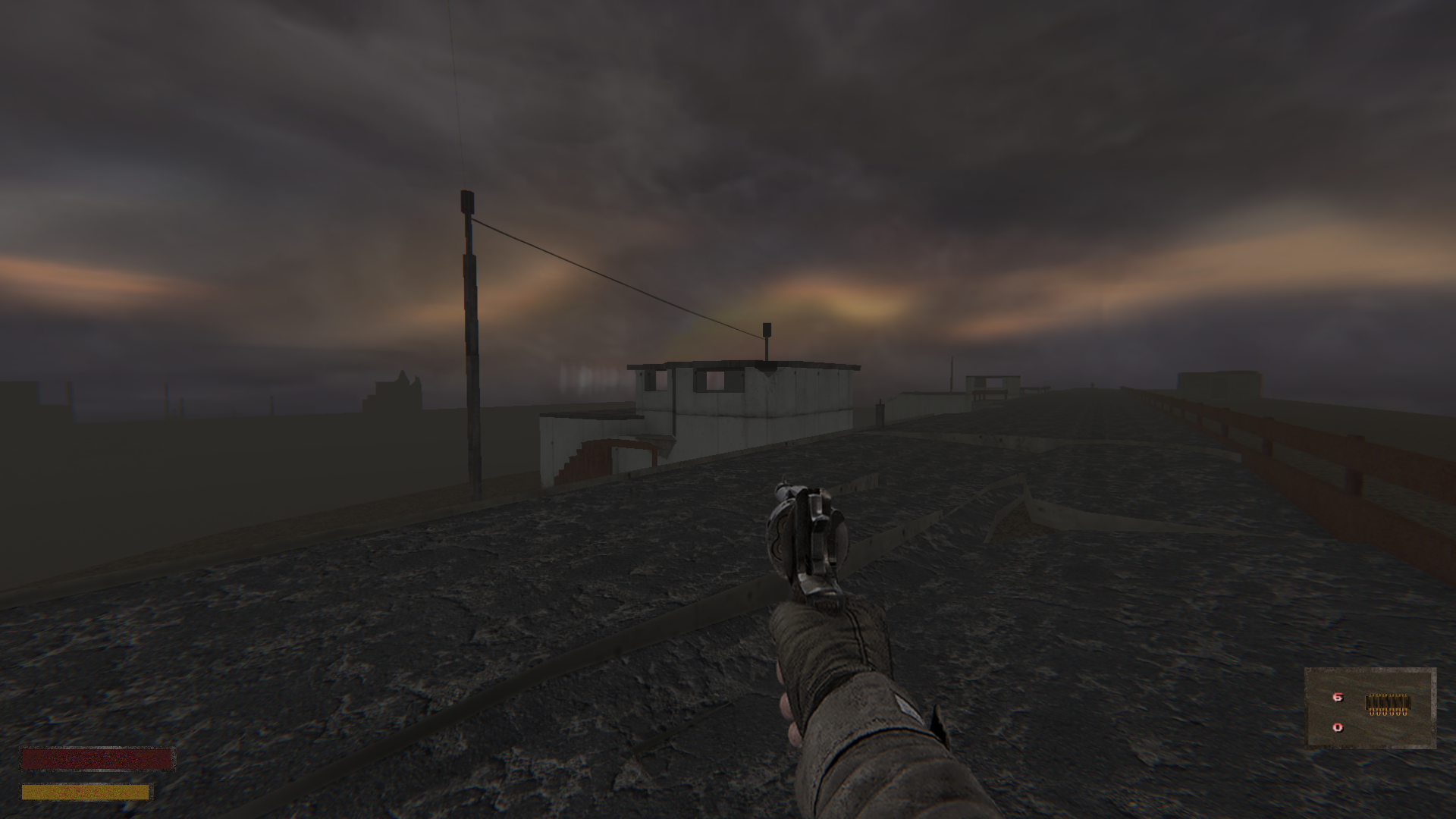 Rarely but sometimes the sun breaks through the toxic clouds.

So in sum:
RayCast realism, vintage guns in arsenal, shoegaze in soundtrack and, of course, dense and deep Vibes of Postapocalypse.

Coming September 2022 (EDIT: February 2023),
And the Demo-version this summer.
Store.steampowered.com

See you soon.