Posted in Level Creation | May 13, 2013 | by Michael Benda
It occurred to me that we haven't yet written a blog post regarding level creation. And since the game is all about playing, enjoying and RE-playing levels, I have the urge to take the task on my shoulders and tackle the topic. Hence, this article will be about the one and only, the ultimate and utmost best level editor in the entire world.
No, it's not about any software that we created and that we are using to build the levels. And it's not even about any third party program that would enable us to compose the game's environment with only a few mouse clicks. Our real level design happens well before we drag and drop insubstantial rectangles to their destined positions on a two dimensional screen. I am proud and happy to present to you our prime level design tool: LEGO.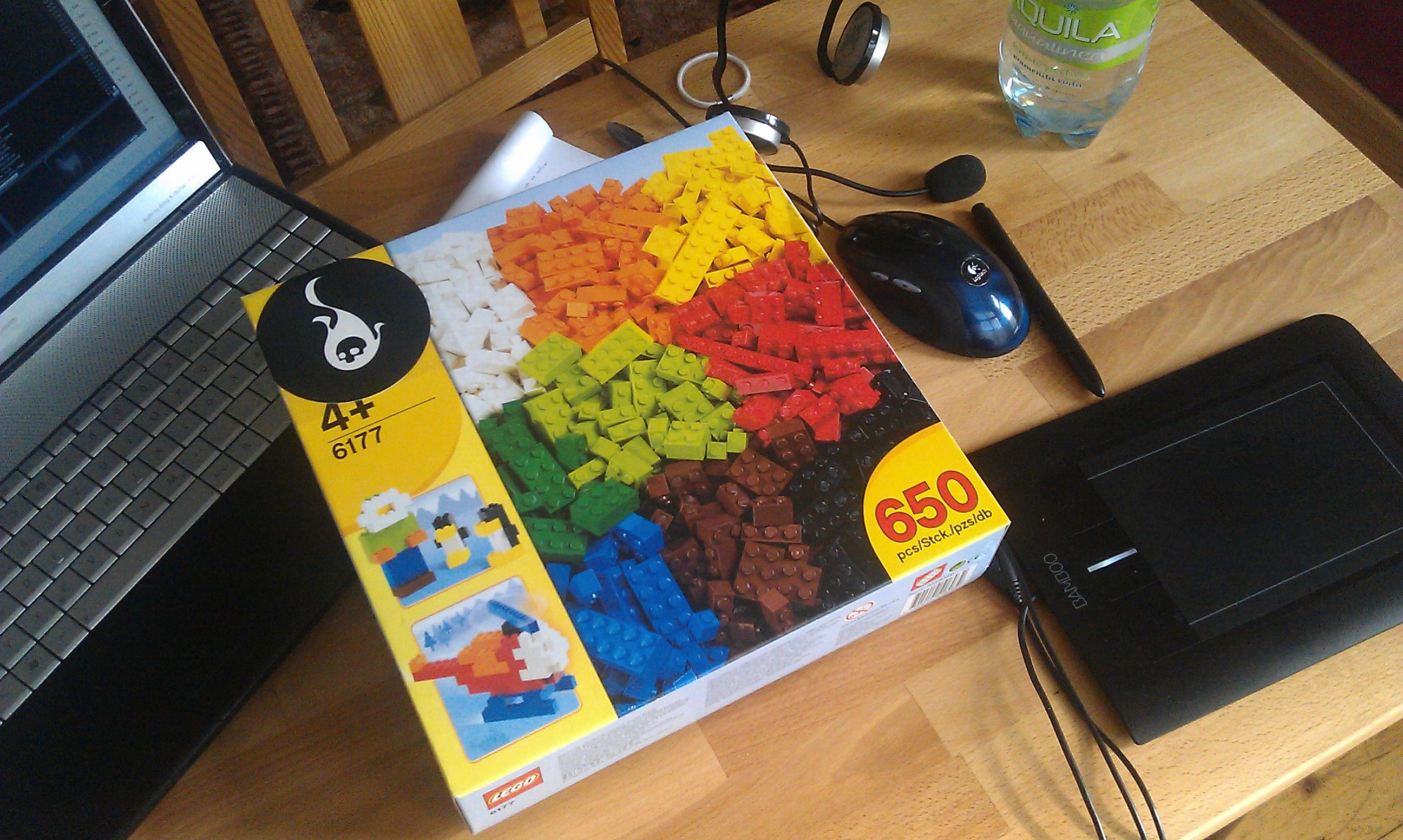 We all know the joy of assembling these multi-colored bricks to an integral whole from our childhood. We created flying cars, booby trapped castles and once I even tried to build my own robo-cat (it died of malnutrition). There were no limits to creativity. Today still, every time I see or get in touch with Lego, it gets my imagination going. And that's why it is the perfect tool for the two dimensional level design.
Apart from the whole sentimental connection to one's childhood, there is much practical benefit in using Lego. Any level idea can be tested by shoving around a couple of colorful bricks. And if a puzzle doesn't seem to work out, changes and additions are quickly made. Additionally the combination of haptic and visual feedback makes it much easier for one's mind to grasp the structure and correlation of riddles and tricky level passages. And as soon as a working, coherent design starts to emerge, one can instantly rebuild the idea in our software to test it in-game – or one just take pictures to memorize promising setups.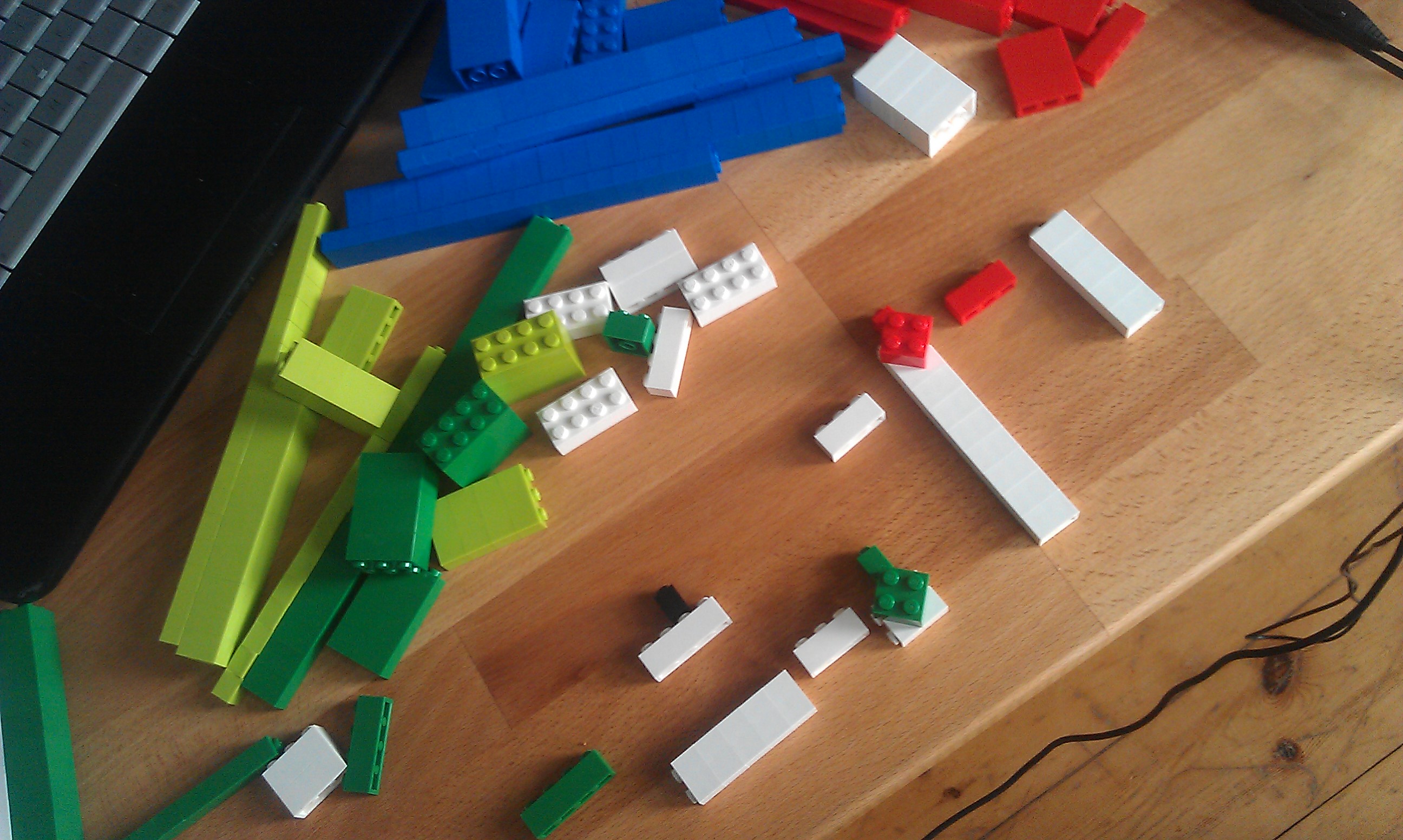 So there you have it, the best excuse to play with Lego all day. In hindsight, maybe we should have tried planning our crowdfunding campaign by playing Monopoly. Well, will you come visit us on Indiegogo anyways?