Hi everyone, the past 10 days, here's what's happened:
First, Sean finally finished a terrible quarter of school so now he (well, I) has a lot more free time to spend on the game. So in these next 12 days or so I think Jon and I can finish the rest of the game (really!) - almost all the tilesets are done and then there's some sprite work. So I hope to still make a January release.
Notably, we did a few interviews.
Interview with Sean AND Jon! With Twinfinite - exclusive magical footage!
Interview with the AFK Indiecast, with Sean: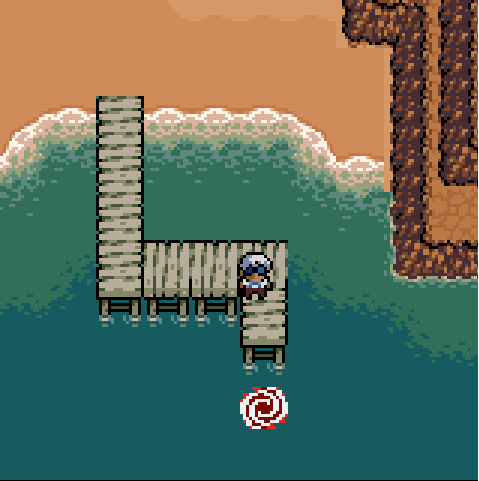 Jon tiled a few of the nature-y areas to look more natural. And they look great! The cliff place especially looks wonderful after his work on it.
I've been fixing various smaller bugs, adding tiny features here and there. There's not a whole lot I can say, but I do think the game will run from 6-10 hours for most people, and depending on how much stuff you'd like to explore.. :)
I also finished the soundtrack and it is sitting on Bandcamp, ready to be downloaded! (Once the game releases...of course!)
Okay, so I'll leave you with one more screenshot in case you may have missed it earlier.