Greetings, so you can now pre-order Anodyne for $7 (marked down from $10) at our website. If you pre-order, I'll send you a copy once the game is released! Woo-hoo! Don't forget there is also a free demo available at the website if you'd like to try before you buy.
You can also pre-order all of the music I wrote for Anodyne (80+ minutes!) at my bandcamp, for only $3. What a steal! You even get some of the tracks early.
(Also psssst vote for us on Greenlight if you haven't already - it'll really help! Steamcommunity.com )
Here is a gif of Young drowning in a sparkling river.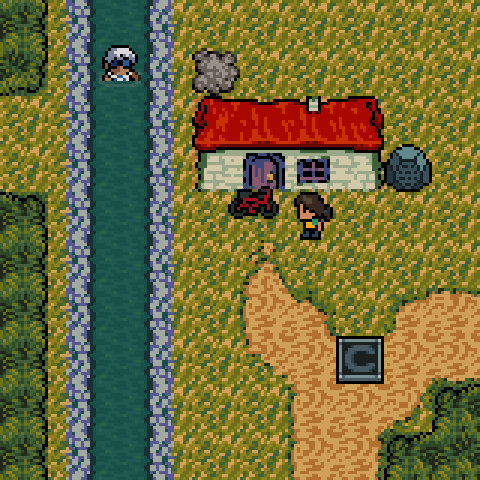 As far as game updates go, I spent the past few days working on some post-game areas (still relevant to the entire game), but I of course can't reveal any of that :) . These, I hope, will help to unite a lot of the game world and story behind it.
Jon is working on some last sprites and also gave a lot of dialogue for me to put in (which has been put in). Things remaining are some tileset polish, a few sprites, level design polish in some spots, and then some last dialogue. We hope to finish this in the coming weeks and have the game out ASAP (and then hope you will enjoy it!)
I (sean) was also at MAGFest this weekend and thu/fri. I met some very cool people! (A lot from Toronto, too!) Even some great composers from games - Kan Gao, Chris Geehan, Josh Whelchel. It was a good (but tiring) time, with a lot of sitting and watching people play the game. Here's a pic of my little tiny table: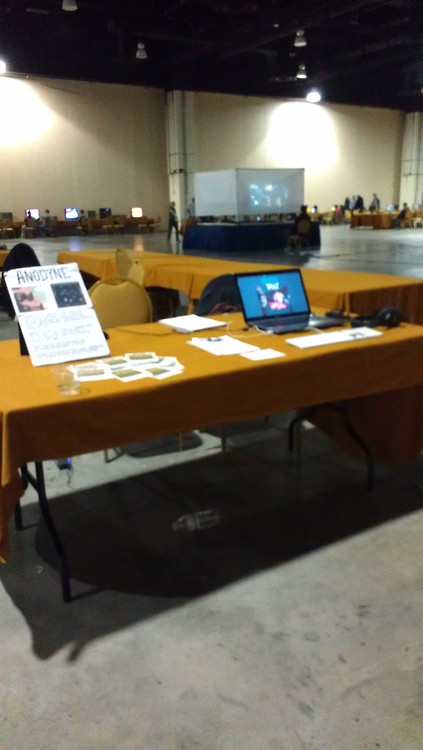 Okay, that's about all for now. Off to finish the game, then.