Sky Tourist is a puzzle… platformer? Not quite, but almost there, at least there are puzzles, but running and jumping are not part of the fun here! You play as Petey Pendant as he is propelled into the sky to collect cubelets, take pictures and solve puzzles to get to the end of his journey. All the while dangling from a rope!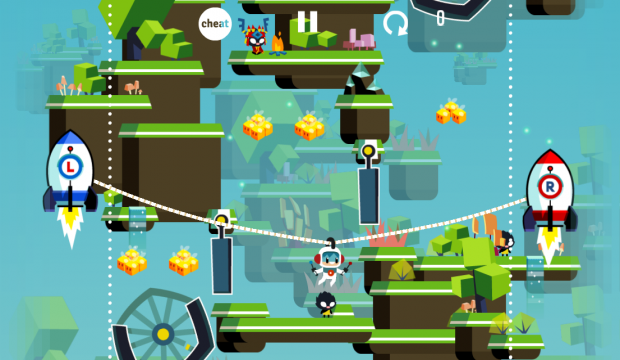 You must control Petey as he swings about on a rope between two rockets. On his adventure, Petey will run into many different perils along with the puzzles.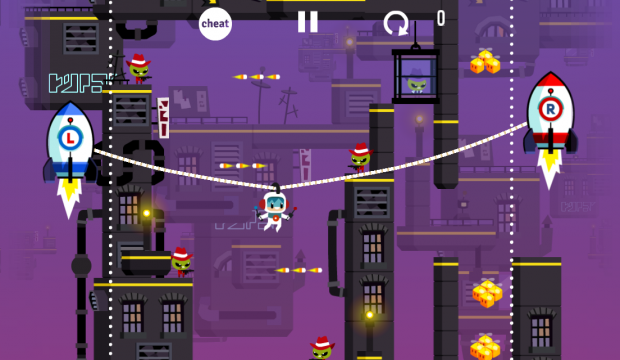 The inhabitants of these worlds are not here to help Petey, but to protect their planetary treasures from outsiders! Petey is of the friendly sort, and only wishes to practice his photography and collect interstellar trinkets to take back with him, so engaging with the locals too much could prove troublesome.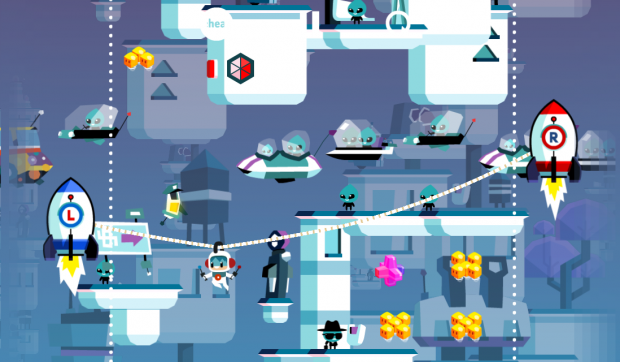 We have been building Sky Tourist for over a year now, and we think it is about time to show everyone what we having been working on for so long.
Sky Tourist is a game that we believe has something for everyone. We currently have three different worlds built to enjoy and many more fun collectibles to go along with it! Not only will you be able to discover a treasure trove of space trinkets, but customizing your character and rockets will be available as well!
We are still working hard on this project and will be bringing more information to everyone soon. If you leave any comments below or send us a message, we would be more than happy to respond!
Happy travels,
Three Legged Egg