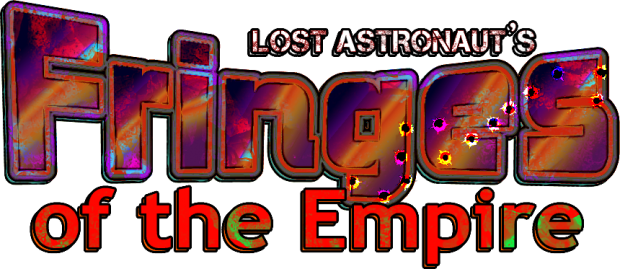 What's the story of Fringes of the Empire?
The year is 2600. You have been hand picked to head the crew of the UFS Intrepid, a specialist ship designed to aid the fleet in defending UFSE-controlled space. As ambassador, liberator, investigator and administrator, you will defend the Empire from a variety of invaders, while discovering what secrets the quadrant has to offer. Manage your crew, explore starbases and other unique locations, fight invading fleets and engage the pirates in this super-fantastic futuristic sci-fi adventure.

What kind of game is this?
Fringes of the Empire will be a hybrid 2D Top-Down and Platformer experience with RPG elements. You'll go from ship-to-ship combat to side-scrolling action as you explore the sectors that make up the UFSE alliance. Primarily a single player experience, the game may offer some social and multiplayer features. Choose from over 100 weapons as you unlock secrets that enrich the story and provide key upgrades to win the main plot line of the game.
Project Overview
Currently in development, Fringes of the Empire will be available on a wide array of platforms as early as Q3 2014. We currently have plans for Android, iOS, Mac, Linux and Windows.
Fringes of the Empire takes place 400 years into the future of the game Empire in the Sky. By supporting Lost Astronaut's Fringes of the Empire, you not only get a great game but also you support the on-going development of Empire in the Sky, a unique RPG building game.