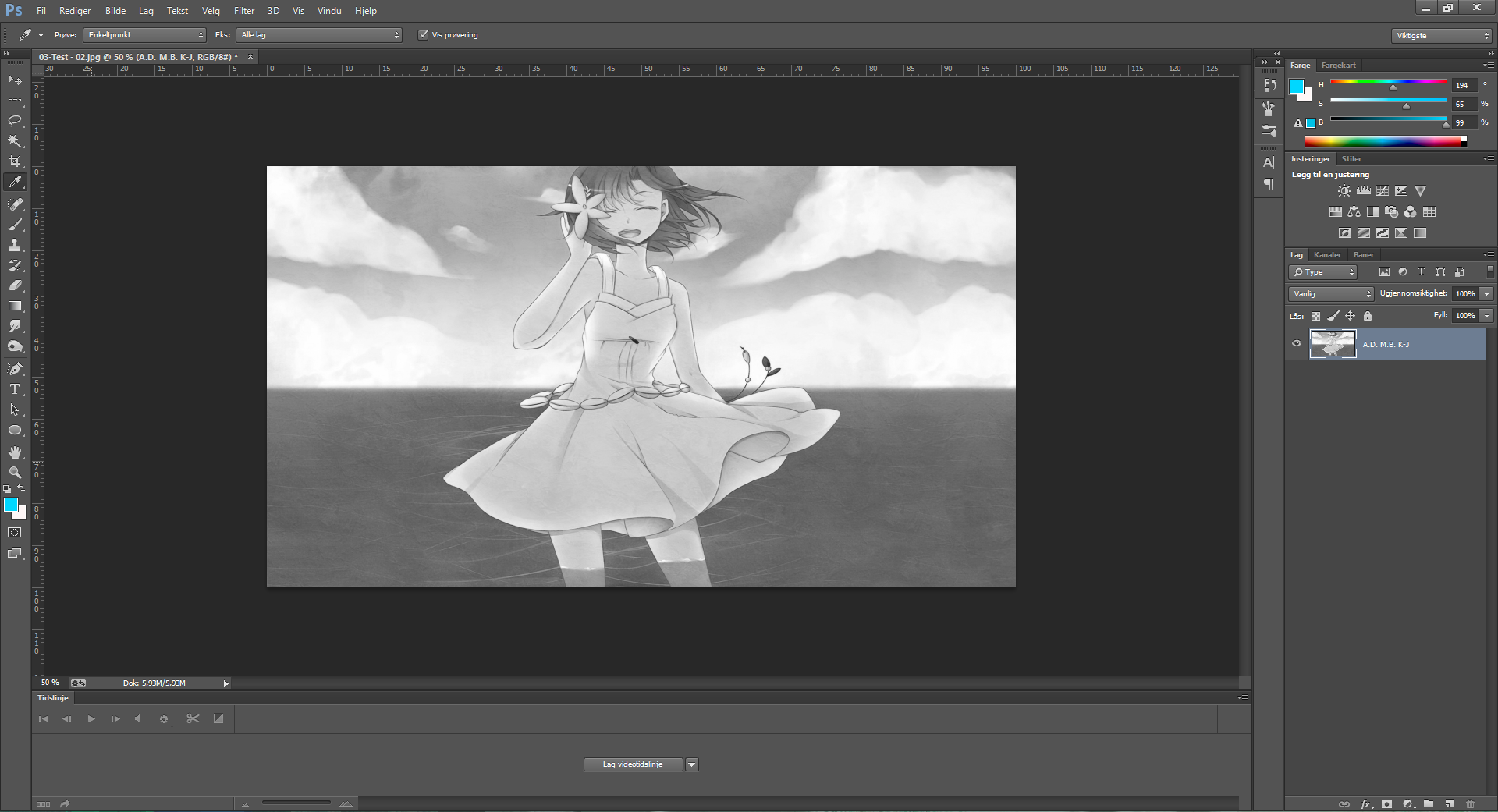 Anime Wallpaper - Information

Telling you a little about what I do for all the anime wallpapers I put out here on this website

Ever since 2012, I have put out wallpapers that people can download to use as background image to their PC or everything else until now, it has taken a lot of my time. I work a lot, when it comes to anime and manga, which involves a lot of Photoshop and Manga Studio - Drawing programs.
I've always been a big fan of anime since I was between 18-19 years old when I first time discovered what it was. And today I continue to work with it, as you have noticed with all the different packages I have uploaded the last few years. I looked at everything connected with Disney and Cartoon when I was little, but I totally stopped look at it when I was between 9-10 years old and have never looked at it again.
All backgrounds that are uploaded will be edited in Photoshop before being passed on. A lot number of pictures I edit are images I need to make in Full-HD size which is 1920x1080 and very many of the photos I obtain is above or below that size.
That can be a problem, since almost everyone today use Full-HD image as a background. Image may also have everything that could involve broken pixel, Text, short width, too little color, and so on. As I do about the image that will be better for others to use. As you can see below this is there a small example of what I do for all the anime wallpapers before and after edit it.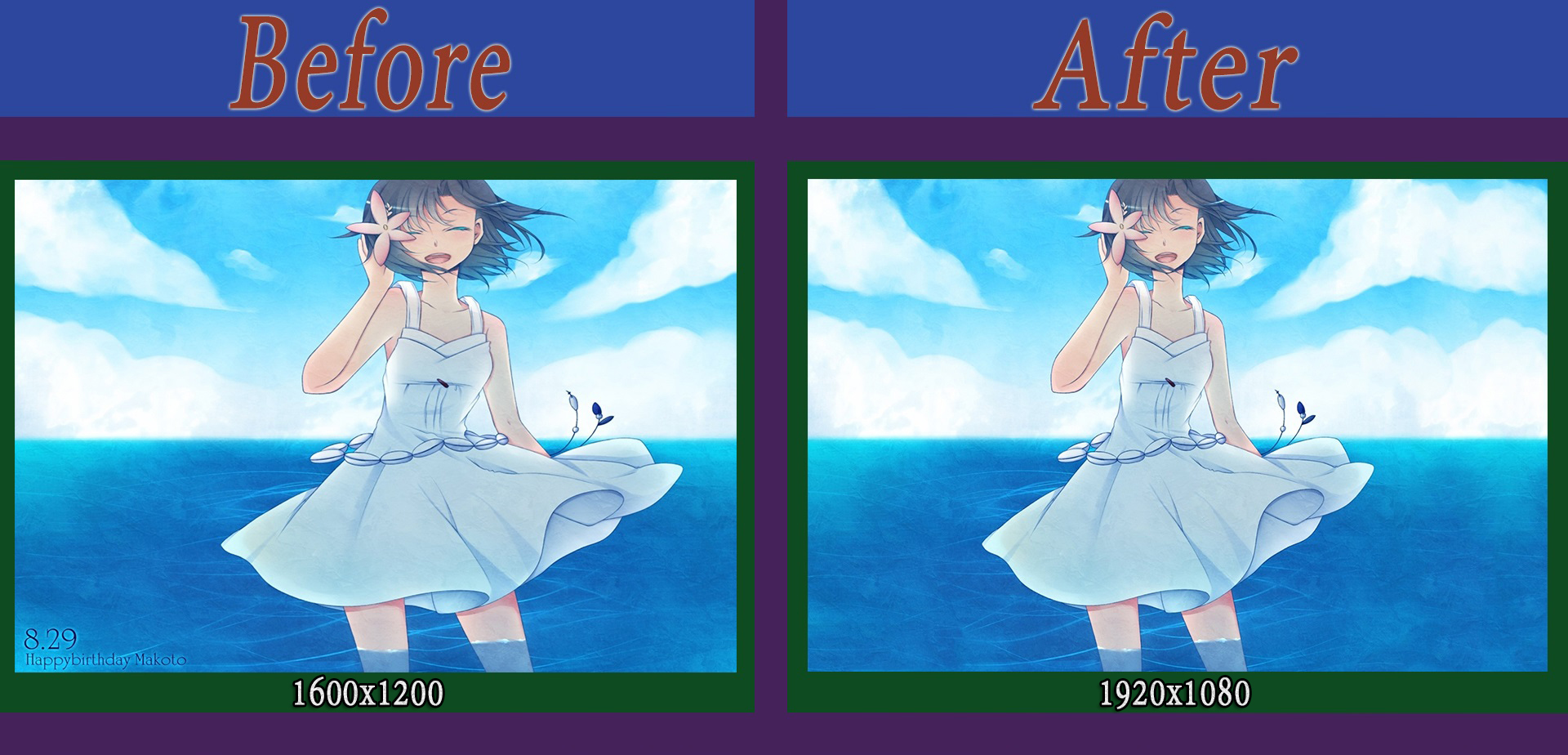 Before image: As you can see in the photograph, as the text is very short on the hearing and left. Who will say that this image is not something nice to use as wallpaper. Image is in a size of 1600x1200 when I found it.
After image: After sitting the image to Full-HD size, fixed all the pixel and not widened the image so the girl in the image will not be ruined. Have I drawn the rest which needed to make the image more nicer and taken away the test down to the left. So is it now in 1920x1080 which is the right size for background.
I do like this on all the anime pictures. So you should not do it youself. I do this so I can become better at using photoshop. I also make anime pictures myself, but they are almost never as nice as those in the package. But some of mine are in packages that have being uploaded from before.
There were not very many who downloaded background images that were uploaded in 2012 but after 2014 there has been very little people who have downloaded. But it does not stop me from continue to release more of these anime packages.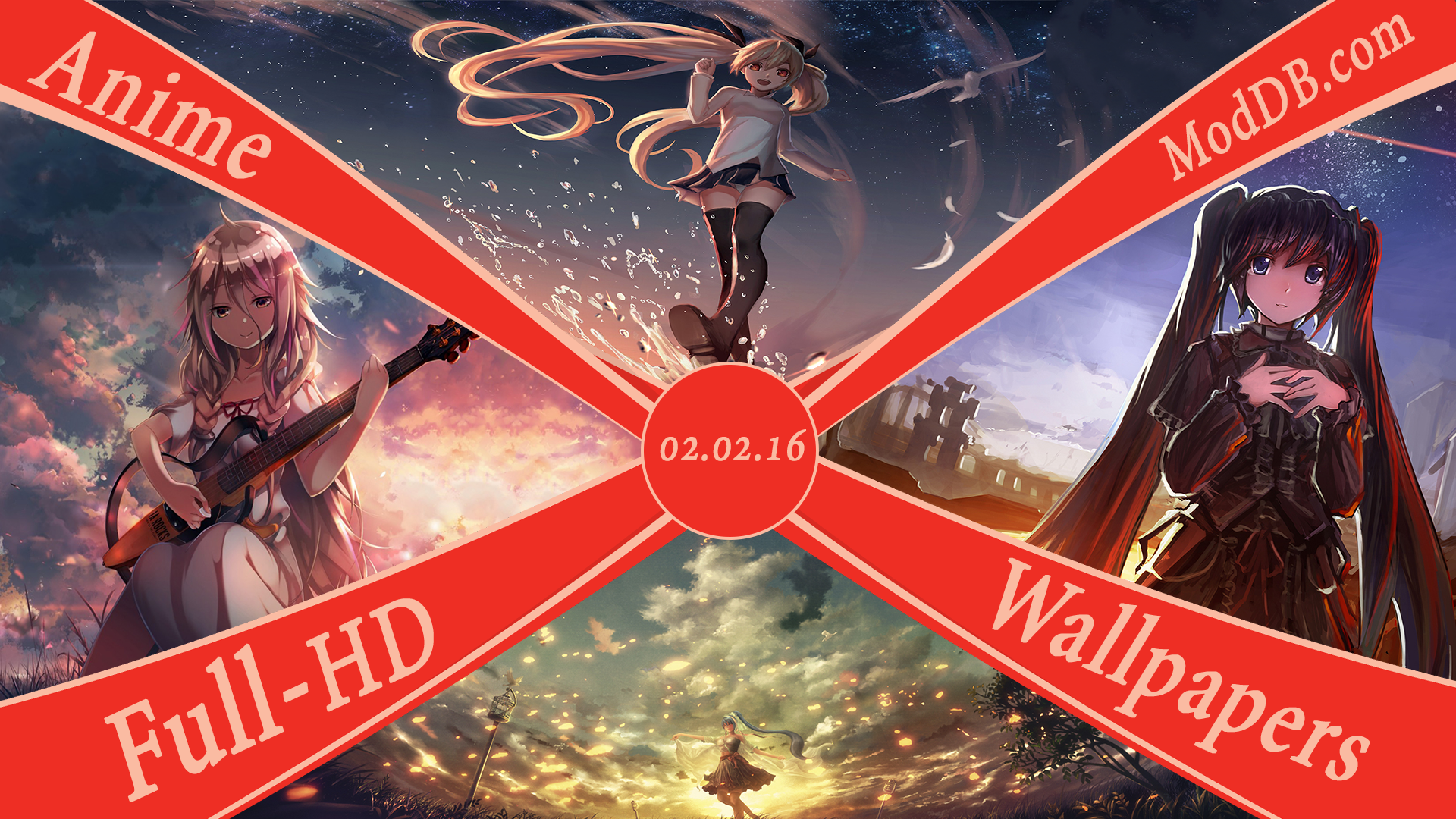 I have worked very much and been done with many pictures lately and I can tell that I have now set clear out date when all the new Anime Wallpaper Full HD is coming.
Anime Wallpaper Full HD - Coming: 03.03.16
Anime Wallpaper Full HD - Coming: 04.04.16
Anime Wallpaper Full HD - Coming: 05.05.16
Anime Wallpaper Full HD - Coming: 06.06.16
Anime Wallpaper Full HD - Coming: 07.07.16
Anime Wallpaper Full HD - Coming: 08.08.16
Anime Wallpaper Full HD - Coming: 09.09.16
Anime Wallpaper Full HD - Coming: 10.10.16
Anime Wallpaper Full HD - Coming: 11.11.16
Anime Wallpaper Full HD - Coming: 12.12.16
It will come anime packages the whole year in 2016. There are already two packages that are out there now that can be downloaded. I am quite unsure how it will be in 2017, but I will find out more about it when the next year comes. Next package that comes now will contain much anime and weapons. As you can see below this. So all you can do now is just to wait for it. If you have questions, just ask below this.