Progress and Time
---
After a few weeks or more of progress and constant coding and planning I have updated the world to look way better and more like an actual world map. I've also been able to implement attacking/pillaging villages so you're actually able to attack the villages, load the party of the tribal village, and loot resources. This is big progress for me because it enables me to focus on other aspects of the game I plan to add in as soon as possible.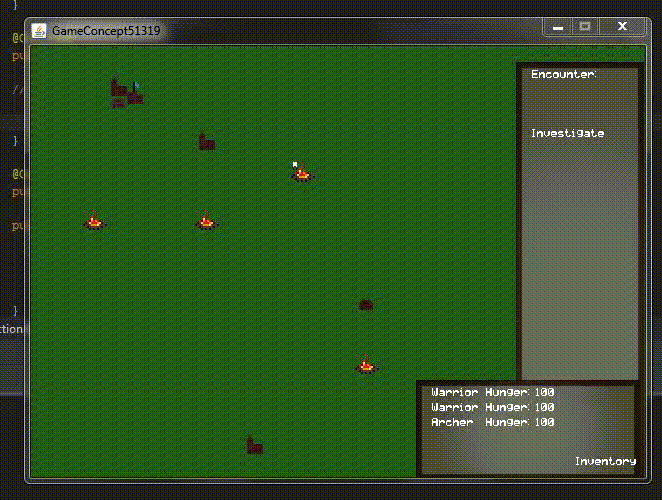 As you can see I also added animations and a caravan to replace the travelling node representing the players party. I also added a new font and UI to replace the ugly gray boxes. I also added new enemy sprites and animations allowing the player to be attacked.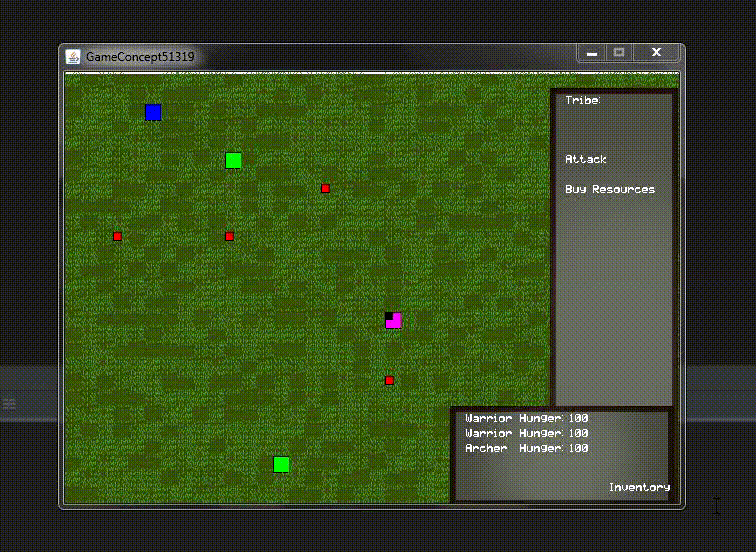 As you can see your party makes their way to the enemy party and the enemy party goes to the player himself.
I don't have much more to update in this article, but I feel like i'm making pretty good progress and again if you have any questions just be sure to comment and I will reply as soon as possible!! The next article I post will include way more I promise I just want to show more off to prove I am even doing anything... Have a good day!