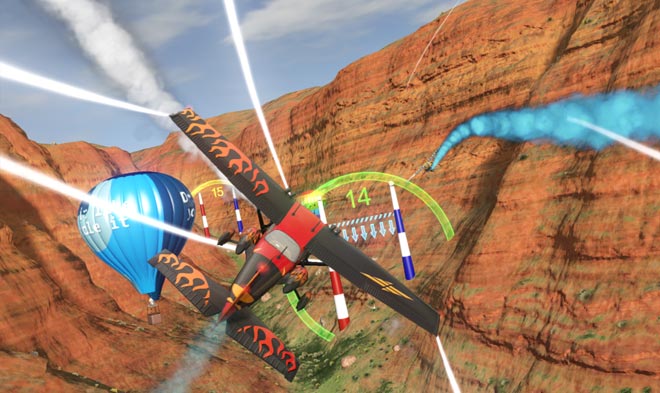 Hello,
Final closed beta version is now available to beta testers!
The update includes the following:
• New canyon environment and tracks
• Real-time online multiplayer: (first become A0 pilot to join real-time online multiplayer race).
• More gameplay features: new achievements, licenses, racing levels
• In-plane view and numerous fixes
Problem discovered just before this update:
Multiplayer mode has some sound issues (choppy music & sounds). We will try to fix and update multiplayer as soon as possible.
Hopefully online multiplaying can start soon. Currently you can visit online lobby and rooms but you will probably find them quite lonely :) You can try playing with your buddies and we scheduled some race for coming Saturday - check multiplayer lobby for more info.
Multiplayer is still in the starting stage and we hope it will be fun to play soon.
In the meantime, please let us know if you find some bugs or have suggestions when testing the game.
Thanks,
DareM