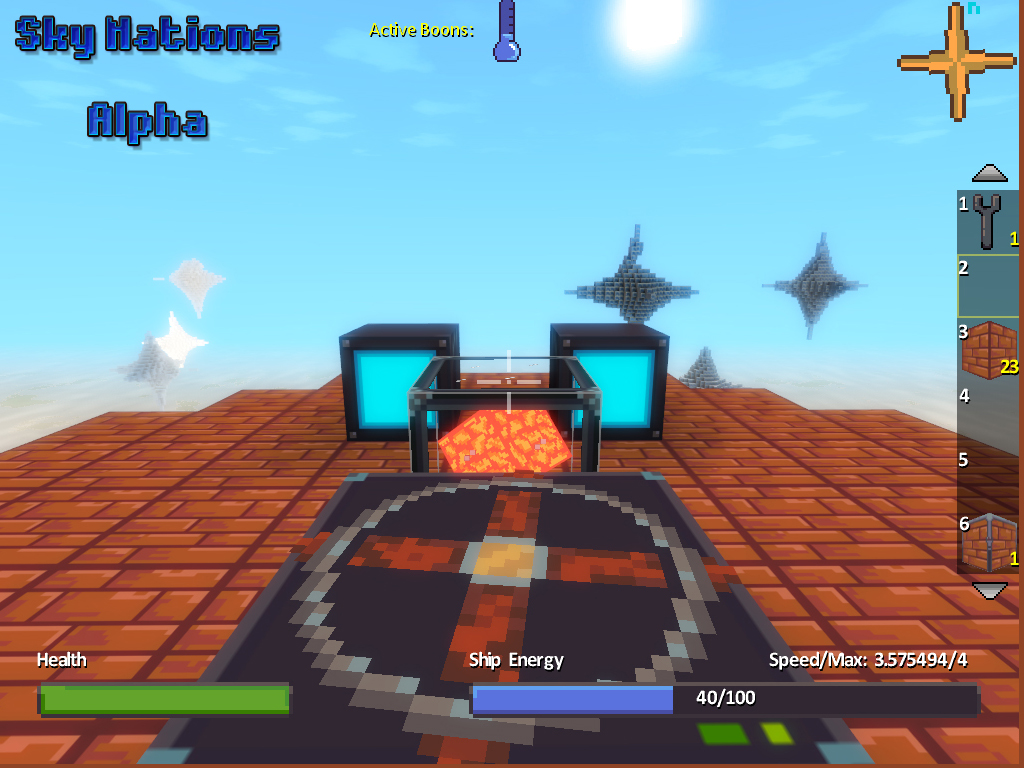 On June 13th the game will be be available for purchase! As an Alphafunding project on Desura.
What does this mean?
The game is still being developed, you're buying into a game that's still being built! The plus side of this is that you'll get to have a say on things as they are added, changed and iterated on. The game itself currently has a base amount of items and blocks to get you going with the main features of the game: flying a ship, ship v ship battle and exploring. But they'll be much more content to come as it is developed. Purchasing the game at this early stage will help fund the further development and help bring in some really talented people to bring music and better animation to the game.
What do I get?
You will get immediate access to the client and server. The game is

multiplayer only.

You can setup a server with friends or play on a public server through the server lobby.

You will able to play straight away after its release on June 13th. You'll get the many subsequent updates for free.

You will also get your say on how features should be and get to help balance things.

There will be a unique aesthetic reward for everyone who purchases during Alpha which they will receive when we move to beta, when this happens, it will no longer be obtainable.
Where can I prepurchase/purchase it?
You can follow the Desura banner on the top of this page or simply follow this link to the Desura store page.
Note from the Developer
There still a lot more to come in the game, but I really hope you enjoy the sampling of the current content and get a feeling for the potential of the game. I can't wait to play with a bunch of you and hear your ideas!