Hello!

So we sent our game to Närcon this weekend and it didn't work out as planned sadly enough. We didn't have time to test the controllers and it turned out they didn't work. We are very happy about the feedback we got from other developers while we were there!
In any case we thought we'd show you how we work with our early editor and how the level turned out anyway! We have finished the controller problem and everything is working now!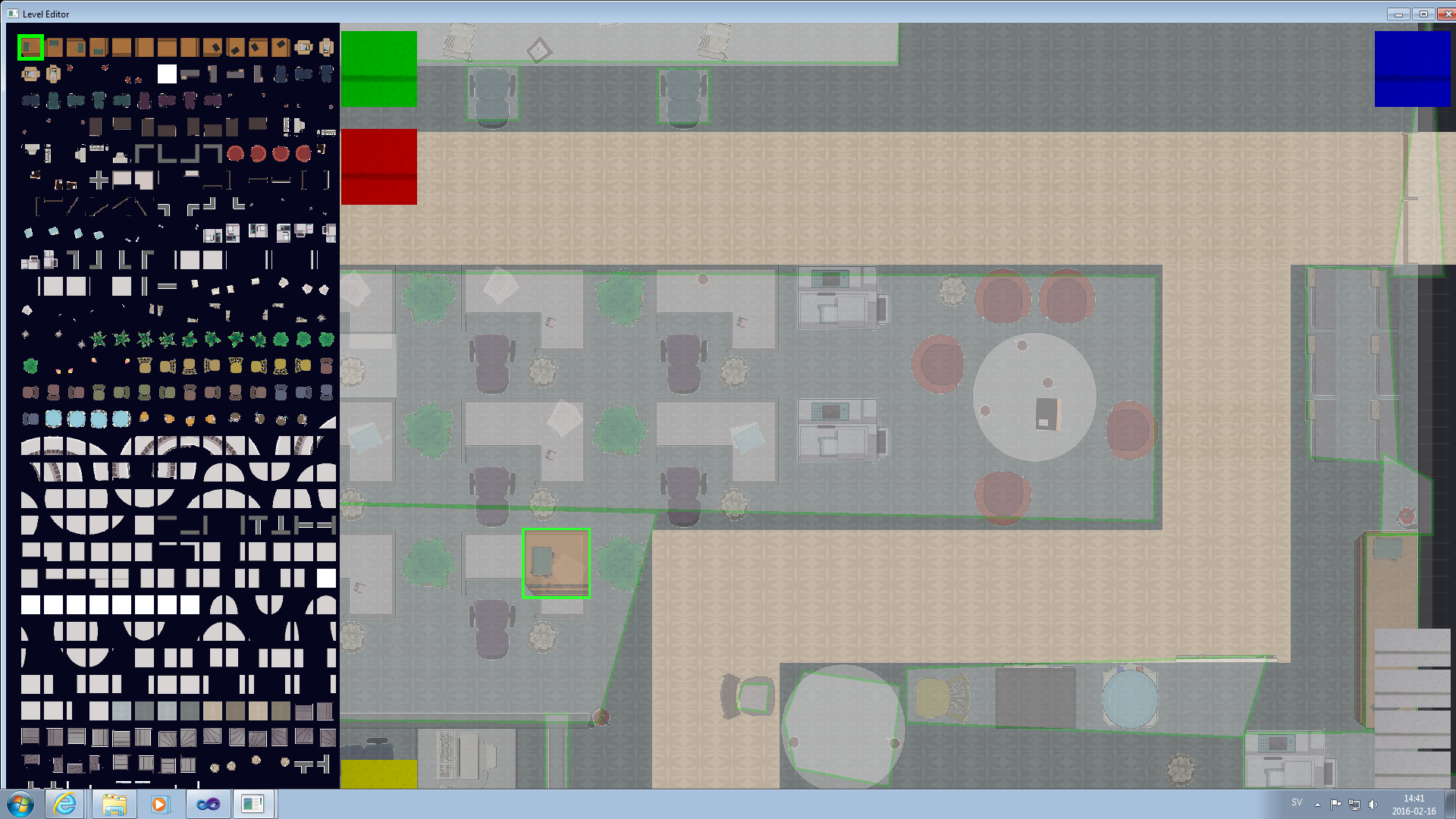 As you can see above a lot of the props are transparent, this is because we work with layers to make the levels and cubicles unique compared to each other.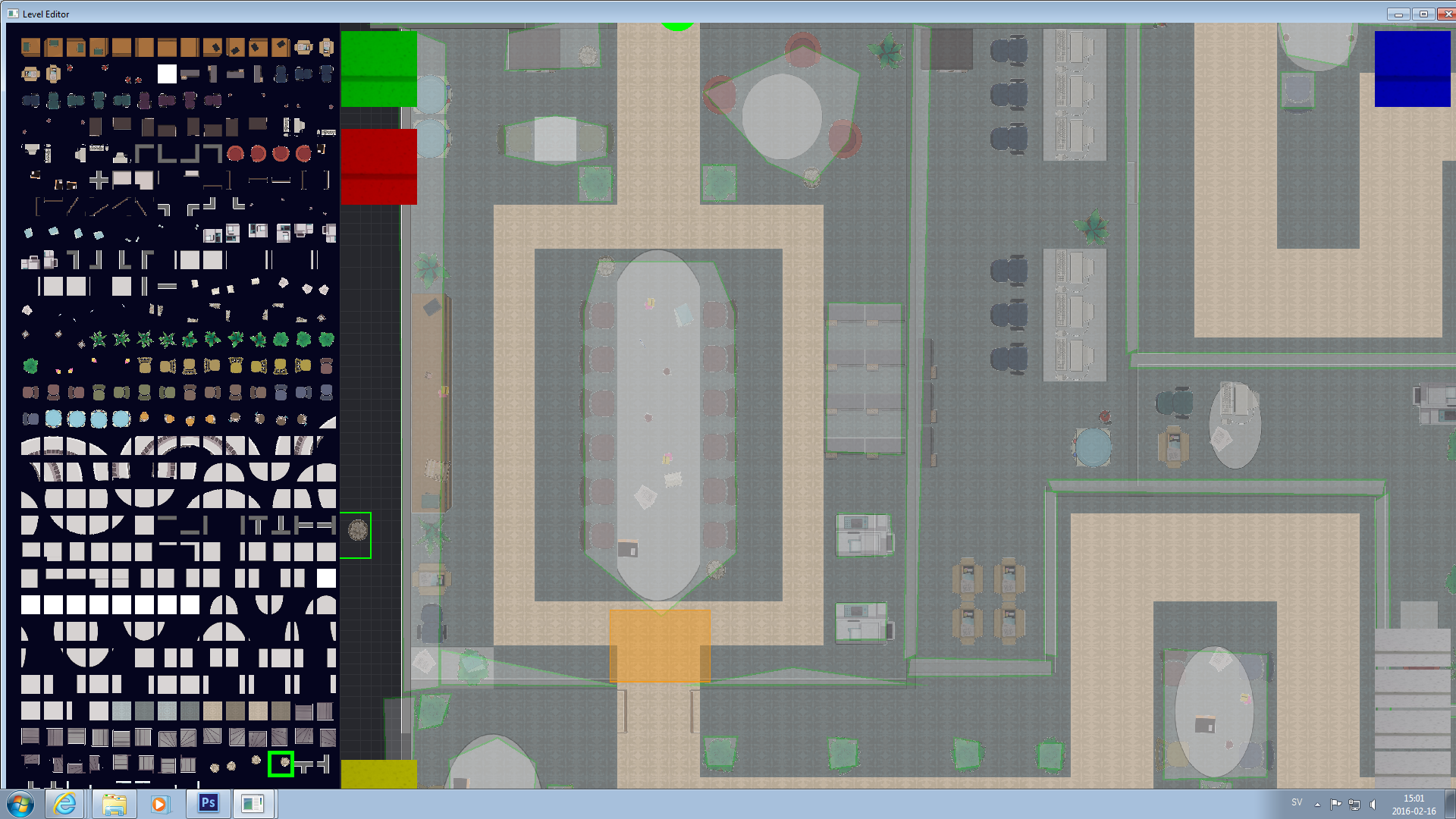 The editor itself is in an early state and can be a bit tricky to work with, and this level got made in about 2 stressfull hours so we still feel alright about the version we use for testing. This is not a level we will be using in the final product.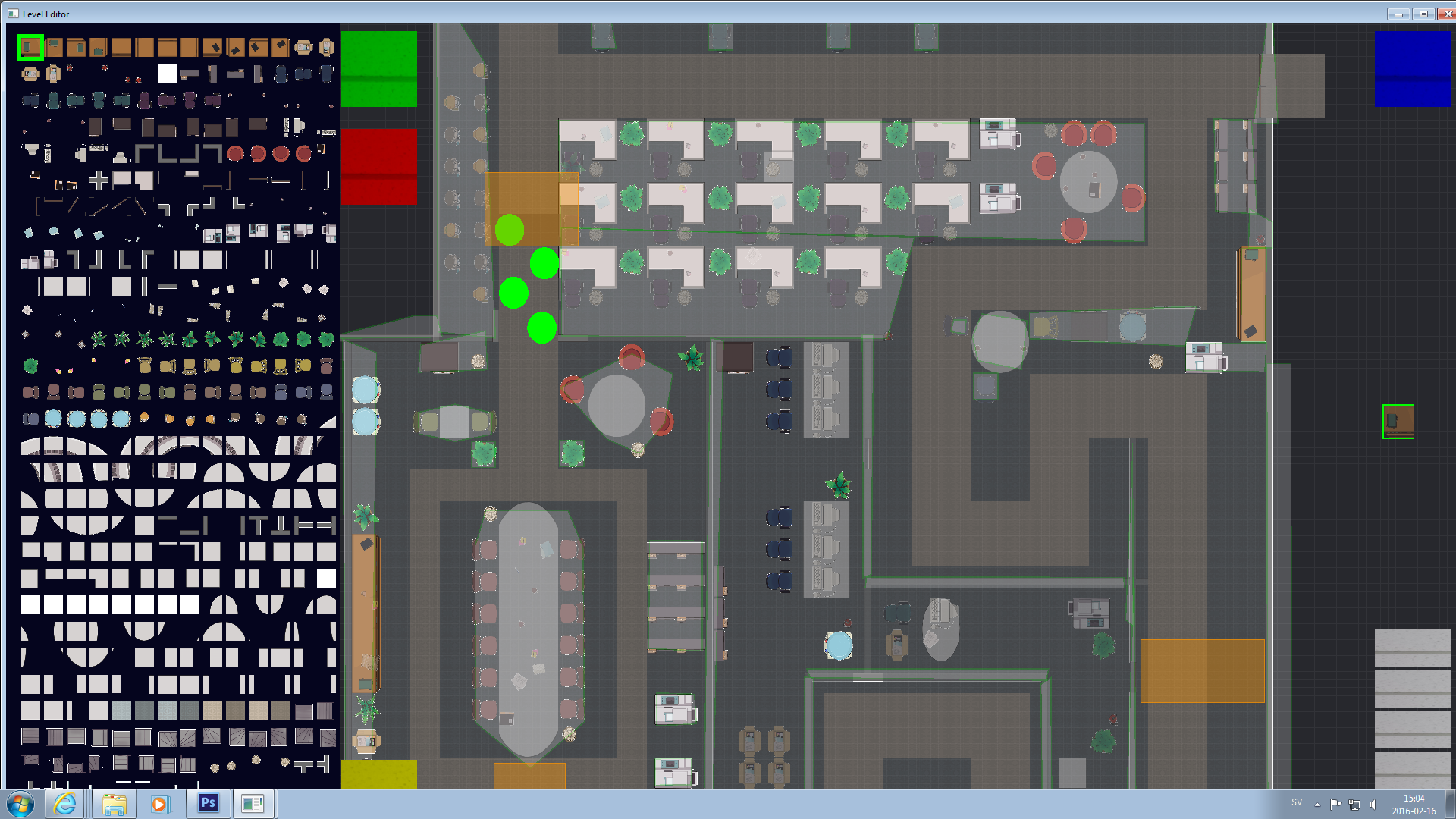 Here you can see a bit more clearly how we work with the layering. The props that are highlighted are the ones that are place on that layer. This is the third layer where props that are "on the ground" are placed. Like chairs and such.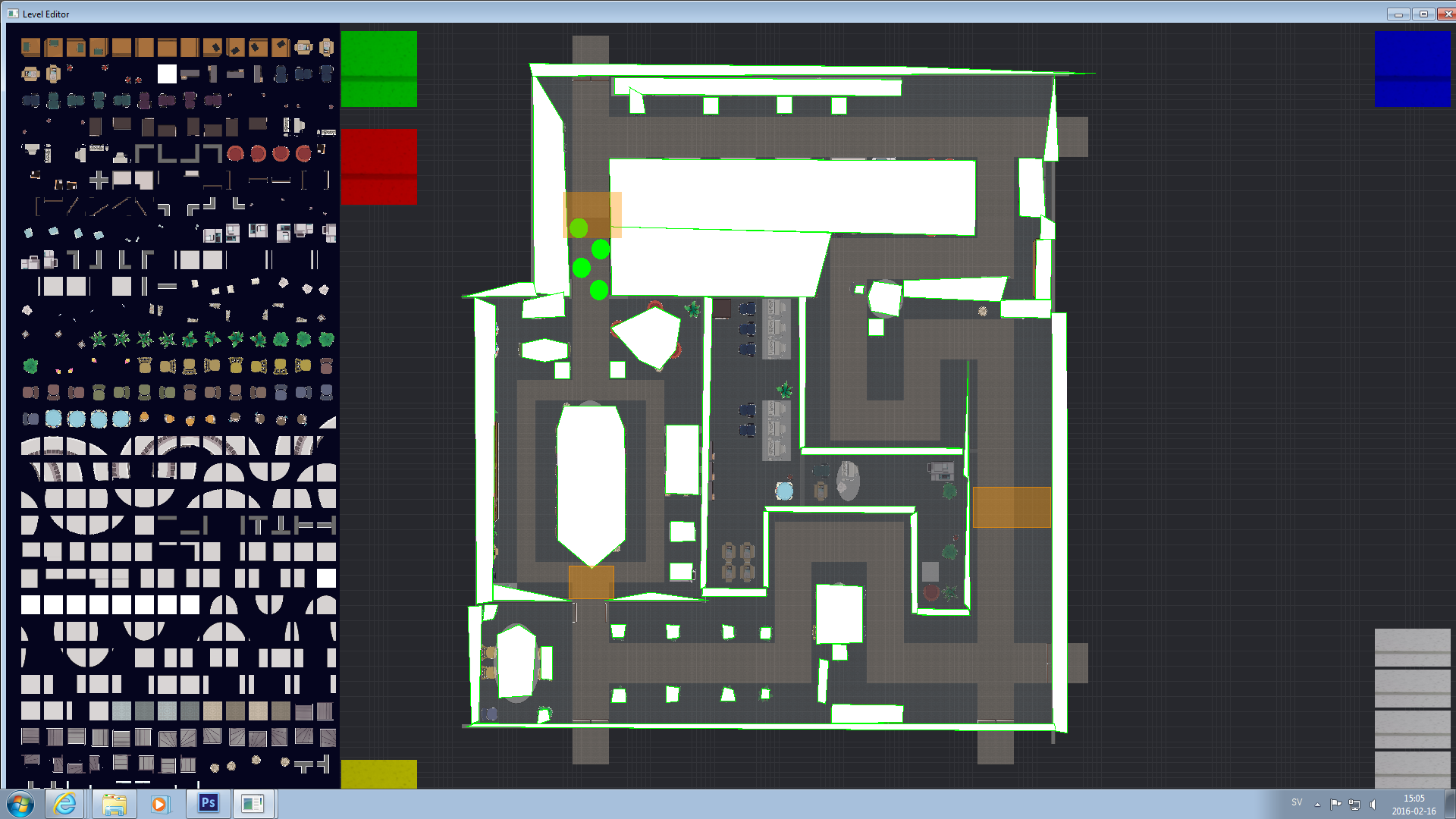 This is how we work with collisions. These are really roughly place and formed because of the time limit. But it gives you an idea of how we work and think.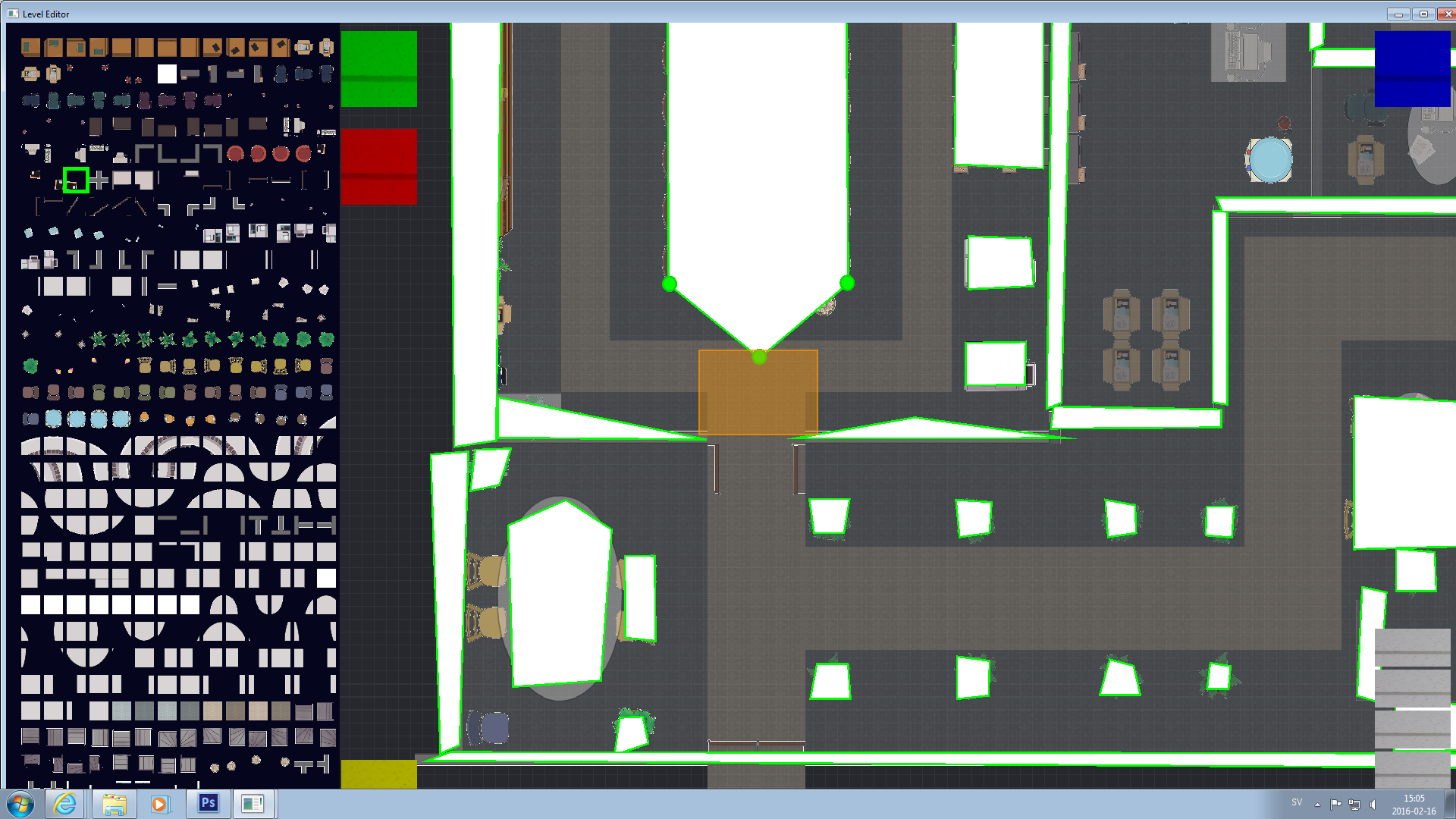 A close-up of collisions as well as one of our three checkpoints for scoring a goal.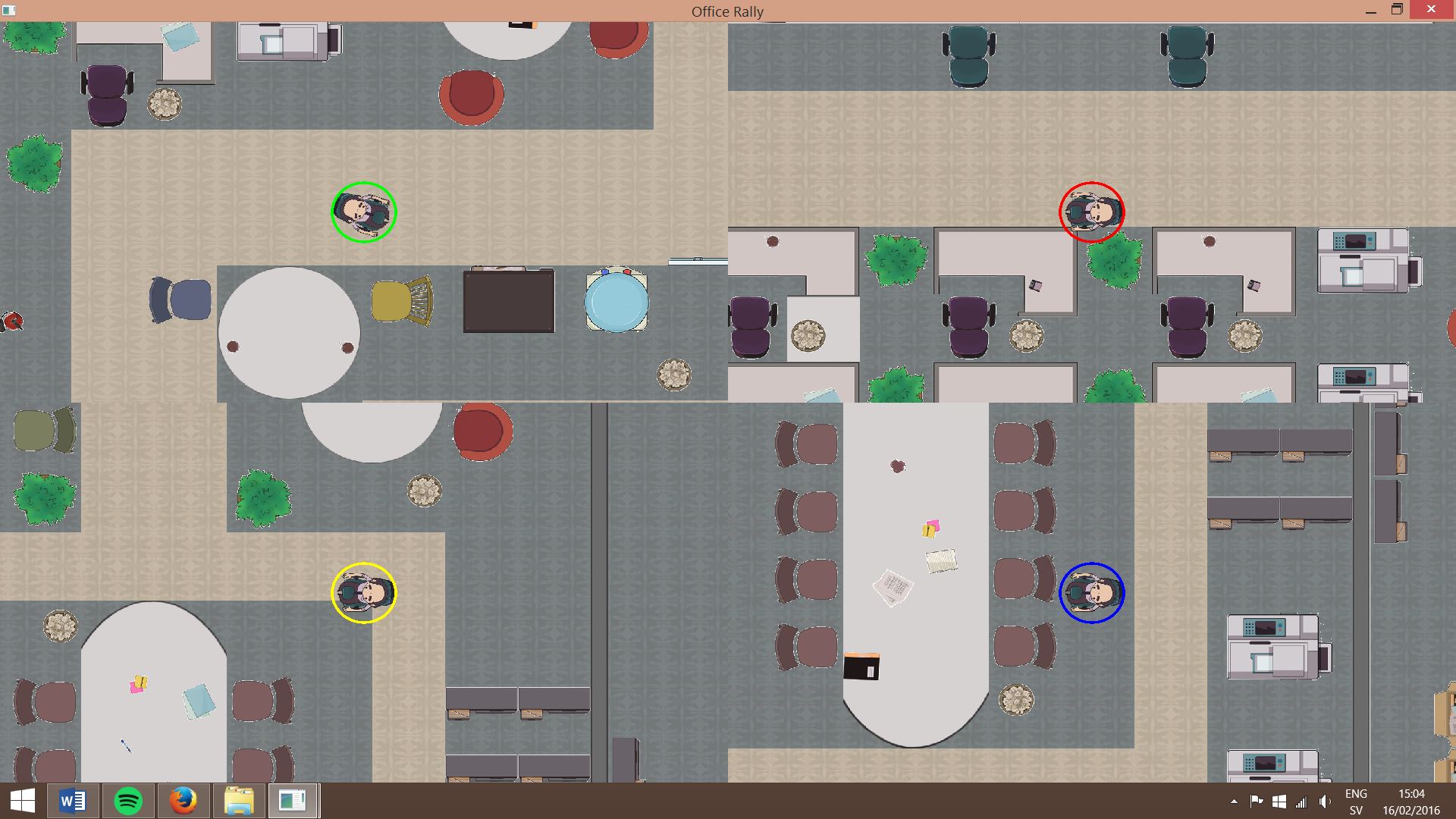 All in all we are happy about the result. The map is playable now and we got a lot of feedback that we took with us. Yesterday we even refined the physics and movement so it feels more true to our vision and the feeling of the game. This week we'll be finishing the editor and start making the main levels. After that we'll be focusing on the balance and feeling of everything. After all, this is what we feel is most important for the players!