So this build is a huge milestone for us, as it introduces our hub level. The hub is the heart of the tower: this is where you will come back to unload your loot, purchase new upgrades, find out about the world of Tower 57 by talking to NPCs, obtain side-quests, play mini-games, and more…

Please note that none of this is "mandatory", if you wish to run through to the next level you can do that as well.

We are staying true to our action-arcade core, but if you are like me and always wished you could explore all those cool locations you would see in the backgrounds of arcade games - even if just for a few minutes until the next level - then you should enjoy taking a stroll through Amor's Den :)
The hub introduces some new mechanics:

- NPCs: you will find both "static" and "dynamic" (moving) NPCs scattered across the floor. They offer you a chance to find out bits about the world, and later on will unlock side quests (see our previous update for more details on NPCs and dialogue options)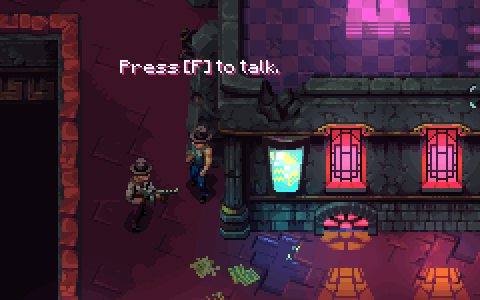 - Mini-games: no den of vice would be complete without gambling, and that means of course mini-games! There are currently 3 mini games in various stages of "polish", with a couple more planned once the casino is implemented ;)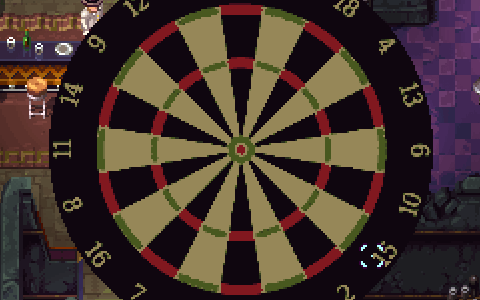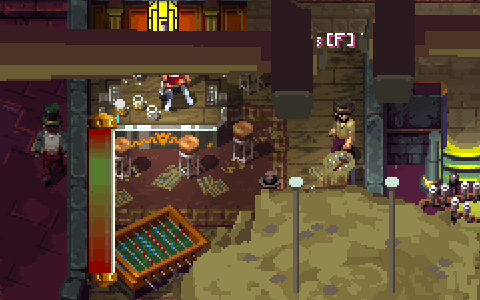 - Traveling / elevators: the primary function of the hub is to connect various floors. Traveling between these floors is done through the use of elevators scattered around the level. Currently only the elevator taking you to Pristine Pools is functional, but more will join soon!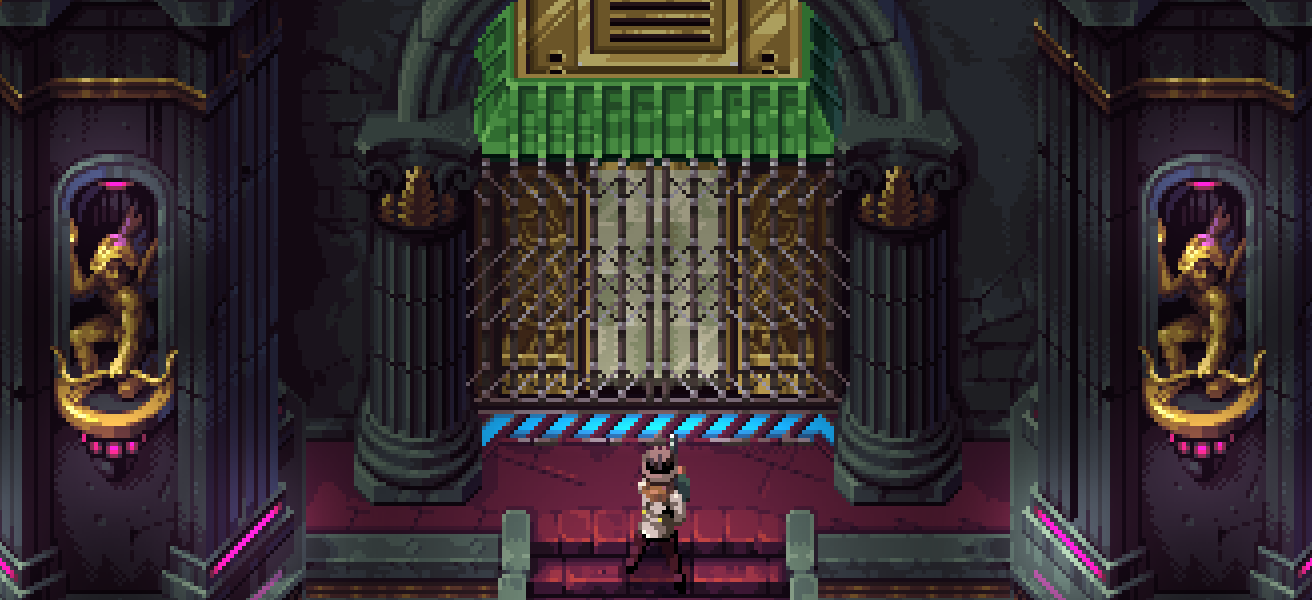 And of course as every good hub, Amor's Den comes with its own set of unique locations:

Shady Shacks: this once glorious hotel is but a shadow of its former self… Nonetheless, if you rent a room you will be able to restore your health and save your game!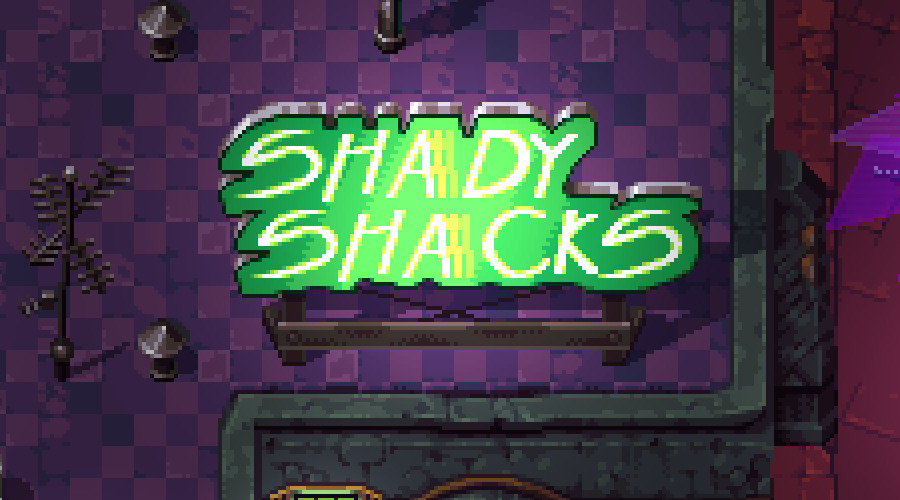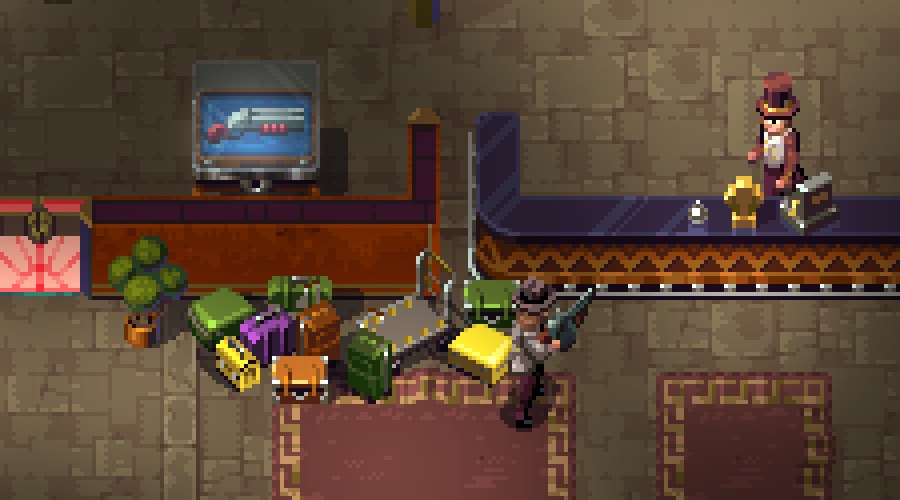 Da Hofer: darts, cheap drinks, live entertainment… this bar features all the trappings of your typical "dive bar", but not everything is what it seems: hang around long enough, and you might just run into some important figures of the underground…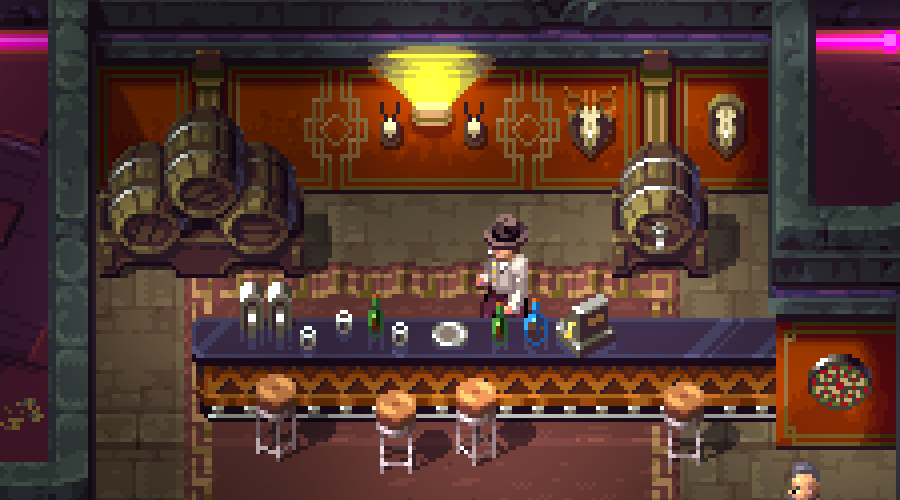 The Weapon Stashe: your one-stop-shop for all things weapons, the Weapon Stashe has been dutifully serving its customers since 2184 - the owner's glorious facial hair is a proud tradition passed on from father to son ;)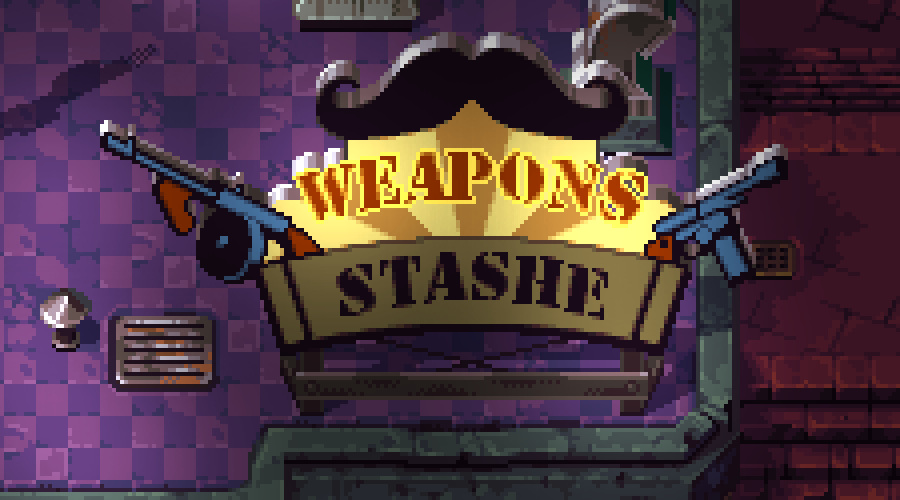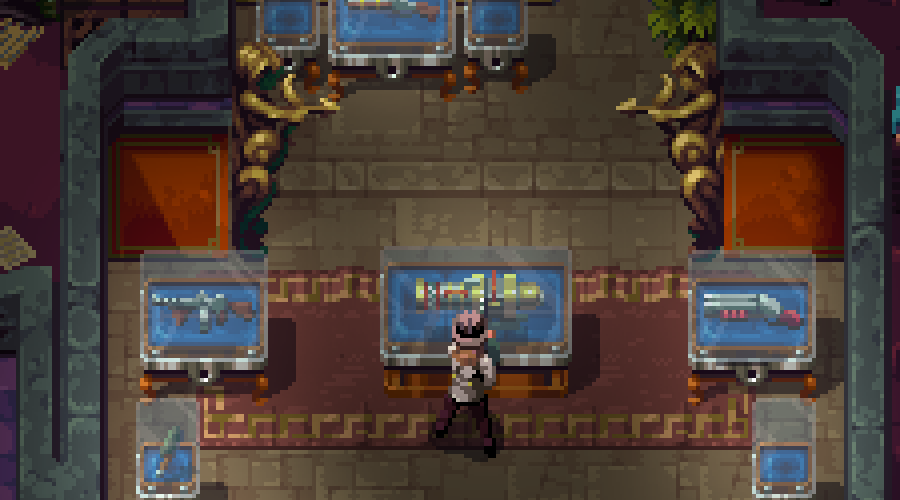 The black market Amor's Den is the one floor where authorities close an eye on all illegal activities (with the exception of murder). This "arrangement" creates the perfect context for a thriving black market: pills, body parts, and more oddities can be purchased if you are willing to pay the price…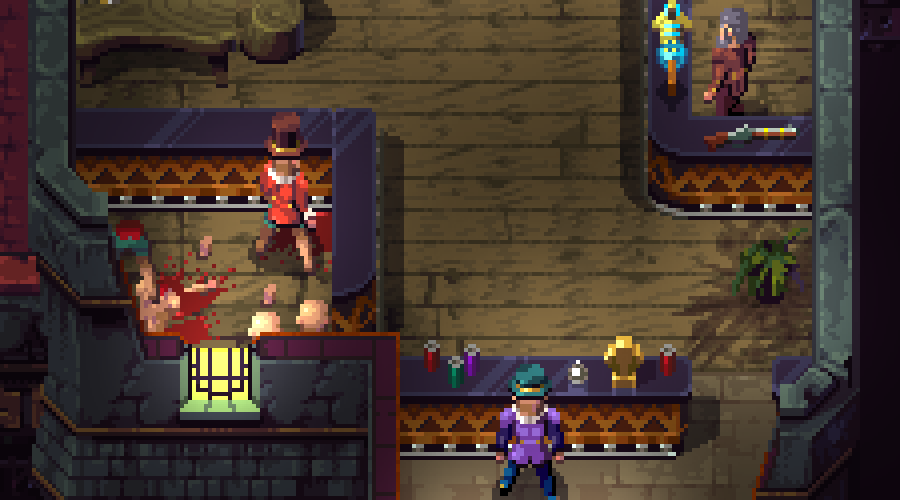 The monorail station: elevators are not the only means of travel in the tower, some floors are also connected by a monorail line! The station is currently closed for repairs, but it's expected to open in … oooooh …. a month or so ;)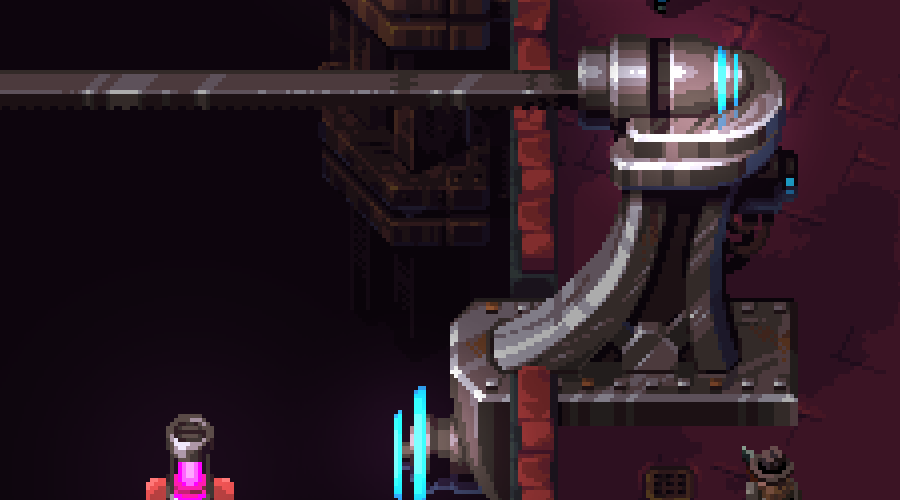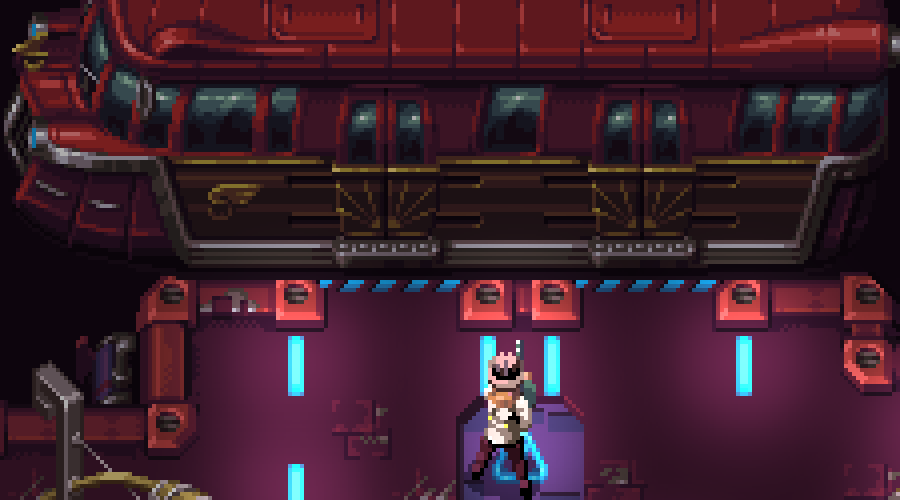 And that's it for this update! If you're one of our backers, thank you again for your financial contribution, none of this would've been possible without your help :) And if you're not, thank you for following the game, we really hope you enjoy seeing it develop from a rough prototype to a finished game ^_^

Cheers,

Marco, Thomas, & Raf