We at the WolfPackClan Mod team decided to add to submit our mod to the ModDB submission process. Now all we need is a deck of cards...
Almost 2 years in the making, the WPC together with Marco bring you the most comprehensive Killing Floor mod to date.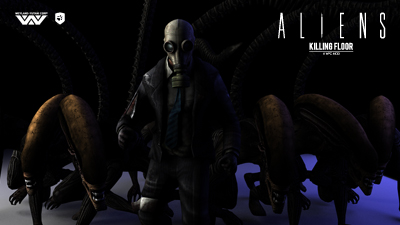 The Then
Almost two years in the making, the WPC together with Marco bring you the most comprehensive overhaul of killing floor to date. When Braindead and Hemi created the M41A Pulse Rifle for killing floor, there was only 1 logical next step.
"Lets make everything Aliens!" -us
Together with Whisky a plan was set into motion that would take the entire killing floor experience to new levels of terror. Marco recreated the speed and ferocity of the Alien, including new game play functionalities as facehuggers and endboss-fights with the queen, the team started working on finalising the mod were no one can hear you scream. After multiple setbacks, the end is finally in sight. The Aliens themselves looked better and better, by overhauling meshes and textures along the way. Weapons became more balanced and got shiny new textures. And to really immerse players into the universe of Aliens, created by James Cameron, they can now even play/sound like the iconic characters of the movie.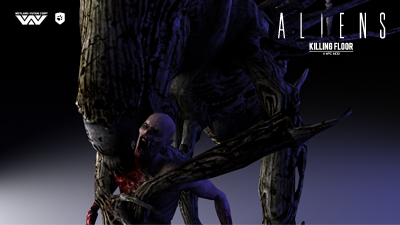 The Now
We released just before Christmas of 2012 and after a couple of setbacks due to updates to the base game February rolls round and we are now on 1.2 Now with the build solid we submit our mod to ModDB to get it out to the world and share with folks what we had some much fun (and frustration) in making. Why not check it out yourself here.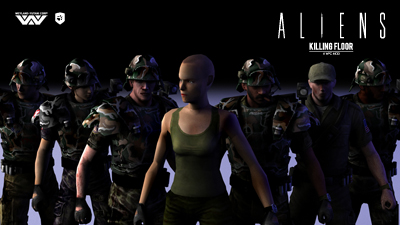 Feature List
New Game Type
New Enemies consisting of a full line up of Xenomorphs
New Perks
New and Edited Weapons
New Player Skins and Sounds
New HUD and Loading screens
New Maps
New KFEditor plugin for Aliens exporting path data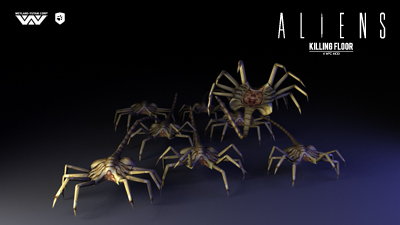 The Future?
We hope to keep adding extra features and bonuses to the mod and of course ensure future support of this mod.
You can hope to see things like new classes, maps and weapons appear over the next year or so. Make sure to keep an eye out for these developments.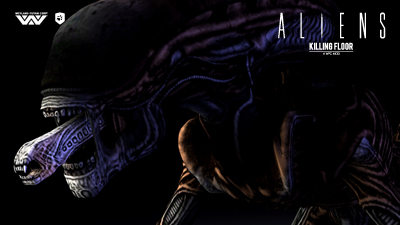 In Closing
A big thank you goes out to all those who put up with us during this mods development including the WPC members who would drop what they're doing to test stuff out. To the members of the TWI official boards who's excitement for this mod kept us motivated to see it through the end. Spouses and girlfriends whom we must have driven mad.
This is a big thank you from the WPC mod team & friends. We hope you enjoy this mod and we'll see you in game!
If you'd like to offer feedback and support you can reach us either at WolfPackClan, Most Impressive, Wildcard Production Studios or over at the official TWI forums.
if you'd like to help us make some maps (we could use some good dedicated mappers, talk to Fel or Swift-Brutal-Death as they have a big set of props that you can use.