Aiming.pro Academy Launch
Aiming.pro has launched a first of it's kind - The Aiming.pro Academy. The Academy is a framework for strutured courses, training and learning. The first course to be launched is the Fundamentals of Aim. This course has over 100 lessons including 20 unique videos. Each lesson demonstrates a technique or has a specially created game configuration to practice with.
The course has a series of modules covering broad areas and each module contains units, then lessons. Each focusing in on a specific area of aiming skill.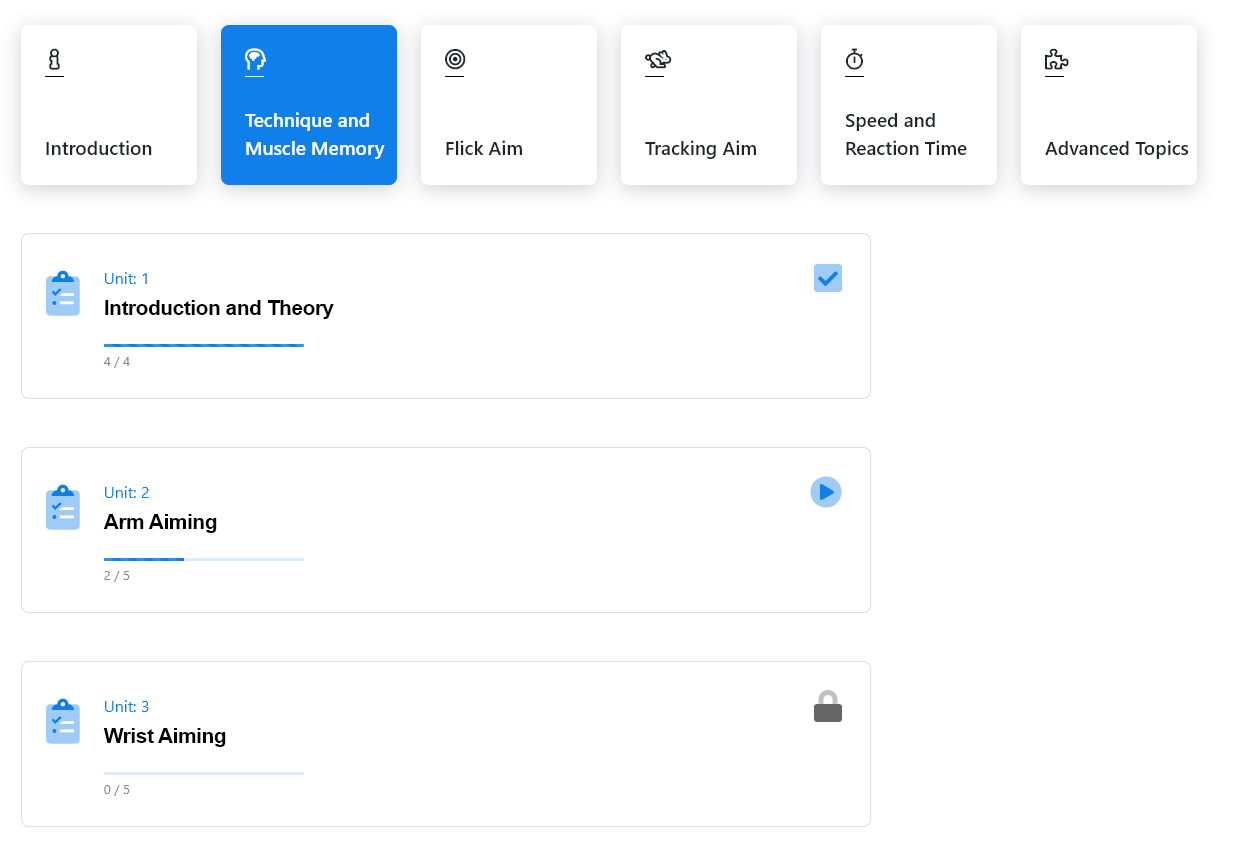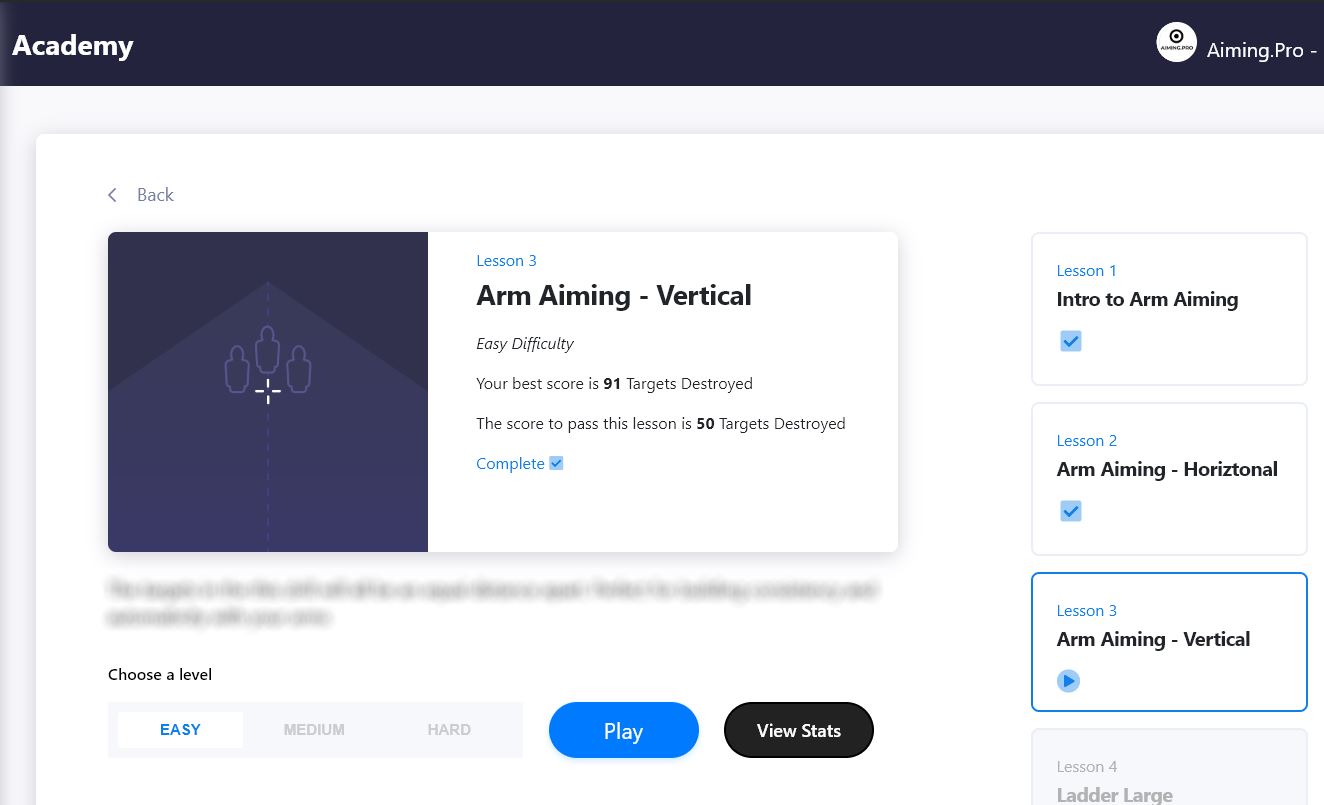 This launch opens up a really exciting opportunities and has taken Aiming.pro to yet another level. Take a look and judge for yourself:
Aiming.pro Continues Growing
Back in July 2019 we announced we had surpassed 1 million games played and 100k players. That was after approximately a year of being live. In November 2019 we passed 2m games played and 300k players. One factor in this superb growth was our innovative approach to account registration (glamorous stuff!).
We took a step back and asked ourselves what was the single most important thing we wanted someone to do when visiting the site? Easy - we want them to play a game!
The barrier was registration. But we need an account associated with the player to store their game data. The solution was to create a guest account then allow for a smooth transition to a full account for those players who wish to do so. Even under a guest account a player may stay logged in for quite some time due to 'remember me' functionality.
Many websites have a strong focus on 'registered users', so our decisions here go against some conventional wisdom. However we do not have to conform to general business practices and we can do what we feel is best for our players. We believe we made the right choice - check out our daily registration trend below (including the guest accounts):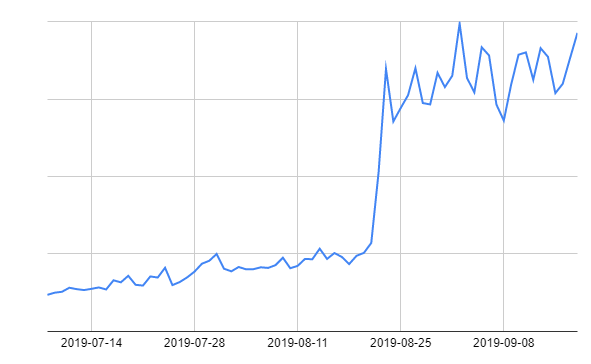 The change mentioned above was also driven by a secondary motivation - we wanted to open up the site for SEO purposes. We've always considered ourselves extremely fortunate that plenty of people find Aiming.pro without us having to put much effort into marketing.
But we felt our search ranking was hindered by much of the site being behind a login, and who knows really whether Google can or can't crawl that. It's tricky to attribute specific activities with search results, but we can say that in the month or two following the change we saw our rank shift up about 1-2 places in most of our key traffic terms. Great result!
Check out the trend of monthly visitors: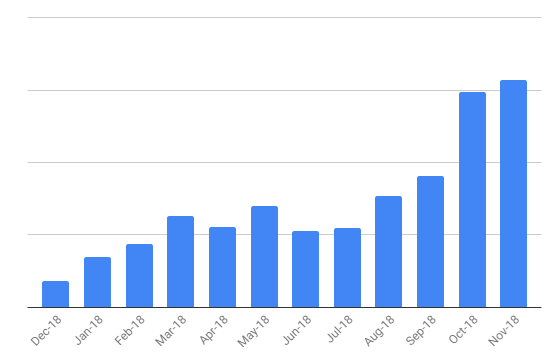 Discord (the chat app, not general mayham)

We've got a great community built up on Discord. It's a real pleasure talking to the Aiming.pro players. It's really motivating to hear their feedback and ideas. This is just a little shout-out to any devs wondering whether it's worth making a Discord server - it certainly has been worth it for us!
That's it for now - Best Wishes
Andy & Dan - Aiming.pro founders