Way back in December of 2012 I had made a mini game that I called Insomnium, a game about a kid fighting through his dreams; The game at this point was very basic, had no real battle sprites and was very boring to look at in the battles. I spent about a month working on this version of the game before I had to put down the project for about 2 months. When I finally picked it up again I had a newer vision for it, I didn't want it to look and behave so basically so I started to overhaul it. During this overhaul I split the game into two different versions, one with an active time battle system and one that was take your time turn based. Ultimately I decided that the active time battle system wasn't good enough (or fun enough) and continued development on the take your time turn based version.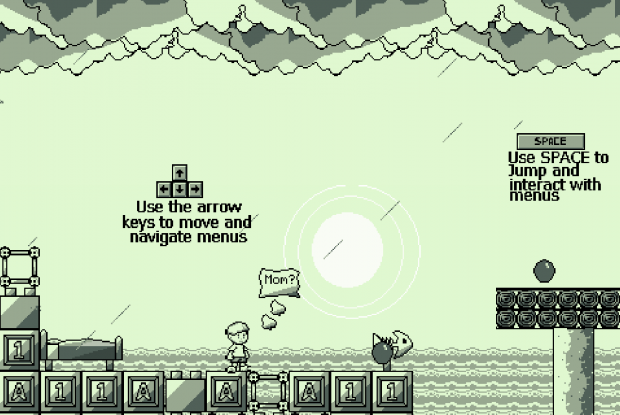 A few months into the solo development of the take your time turn based version I was offered some advice '...move the game to Game Maker Studio because 8.1 can't do what you want it to do...' and thus began the final overhaul of the game and the beginning of the current version.
With all that said I've enjoyed my time developing Traumerin (although it's not quite done yet) and have put a lot of myself into the game so I hope people will enjoy it. The game is a platformer crossed with a turn based RPG that started with the culmination of four other mini games. It follows the story of a kid searching for his mother in a far away land with the aid of his faithful stuffed teddy bear. During his trip, the kid will face countless perils and enemies that will try to stop him. The game was heavily inspired by the (at the time kickstarter project) Two Brothers amongst other things like Gameboy games and a number of other games from my childhood.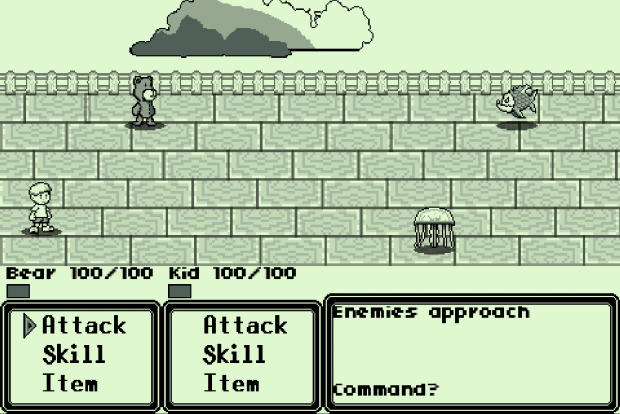 I've been attempting to recapture that child like wonderment of old games and trying to tell a rich story through as little actual dialogue as possible. All of the levels are based off of fears that I've had at one time or another and the fears of those closest to me.
The development for Traumerin has been going fairly smoothly (hitting only a roadblock in my time to work on it and audio development). All 20 levels are complete, the battle system is 99% code complete but needs a number more sprites to be finished, the level sprites and code is almost complete with the first three worlds tilesets being completed and implemented. In short a lot of the game is done.
Here's whats not done;
- a number of battle sprites
- very little battle code
- 10 common enemy sprites
- 3 boss sprites and their battle code
- Shop art and code (in order to buy items for usage in battle)
- Fourth world's tile set
- Third and fourth world's battle background
- minor code alterations in the third world
- 4 cut-scenes
- 4 Over world sprites
In future I plan to have this game done and shippable before the middle of October, an attainable goal at best. When the game is complete I plan to launch a minor kickstarter, asking for very little so that I may publish the game to a number of publishing platforms and submit the game to steam greenlight.