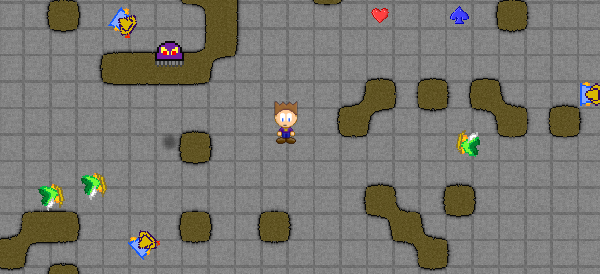 Adding music to a game always seems like something that can always be put off, since of all the aspects of a game, sound is the one that the least other aspects of the game depend on. Because of this, it's very easy to say "we'll just find someone to write the music later, right now we can ignore it and just program the game!" So when the time came to submit a version of AE Heart to the IGF, it dawned on us that we had no music, and no one who knew how to write music. So we learned! Here are a couple samples from our entirely programmer-composed soundtrack. We think they turned out pretty well! All these songs were made using NanoStudio, a very easy to learn music making program.
The main theme of AE Heart:

Theme of the Forest dungeon:

Theme from the Intro dungeon:

Theme from the Star dungeon:

The first boss theme:

That's it for now, let us know what you think!