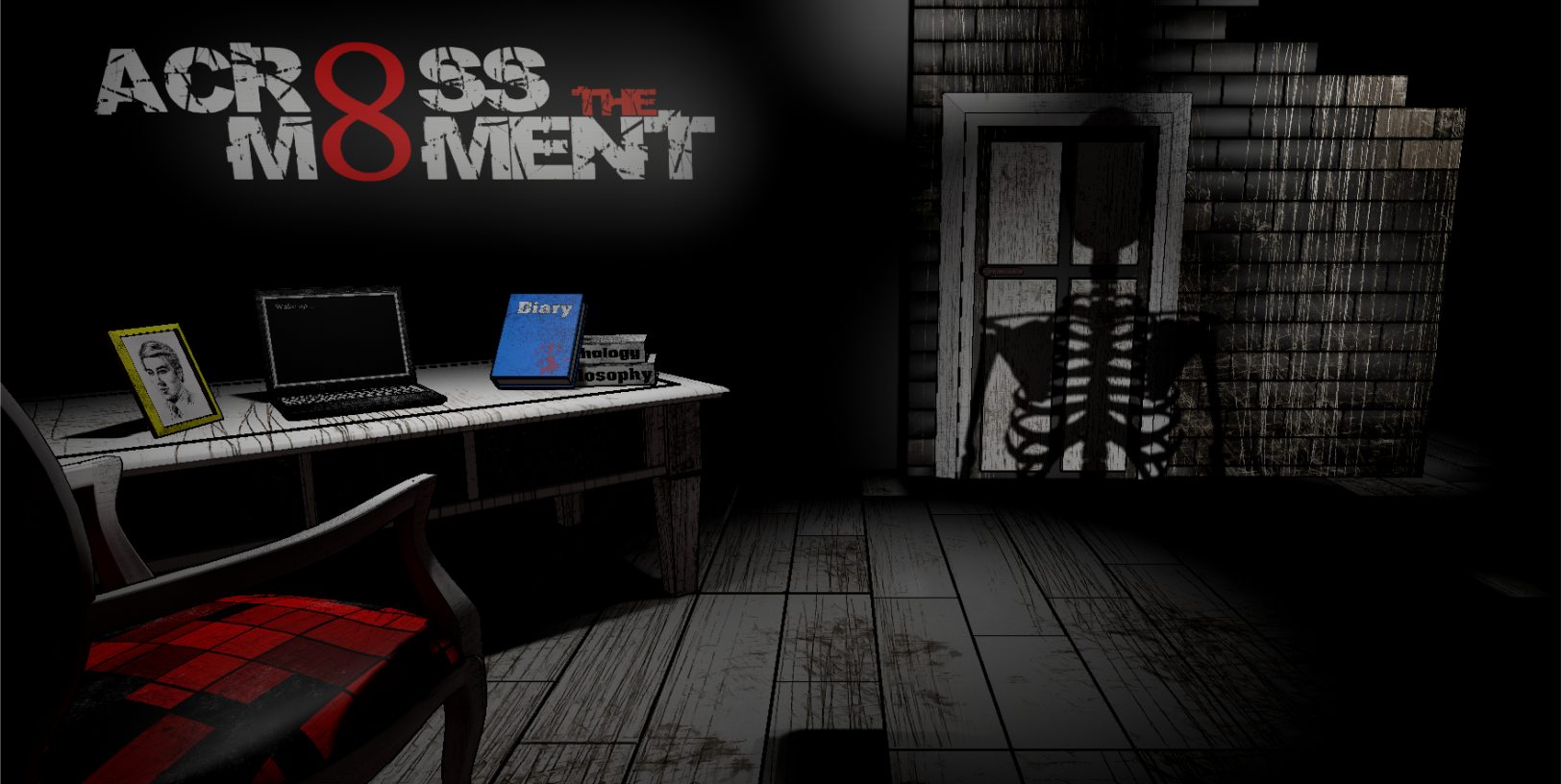 The last you remember is a car accident...You'r open your eyes and find yourself in a strange world. May be you'r slipping? Or it is a coma...or you are just somebodies lost thought. May be it's easier and you are dead?....
In search of these answers and many others you'll have to go through hatred, fear, madness. To get out you need to solve puzzle by using objects and surrounding world ...worlds...

Breaking hatred you will know Justice...
Breaking fear you will know Courage...
Breaking madness you will find out Wisdom...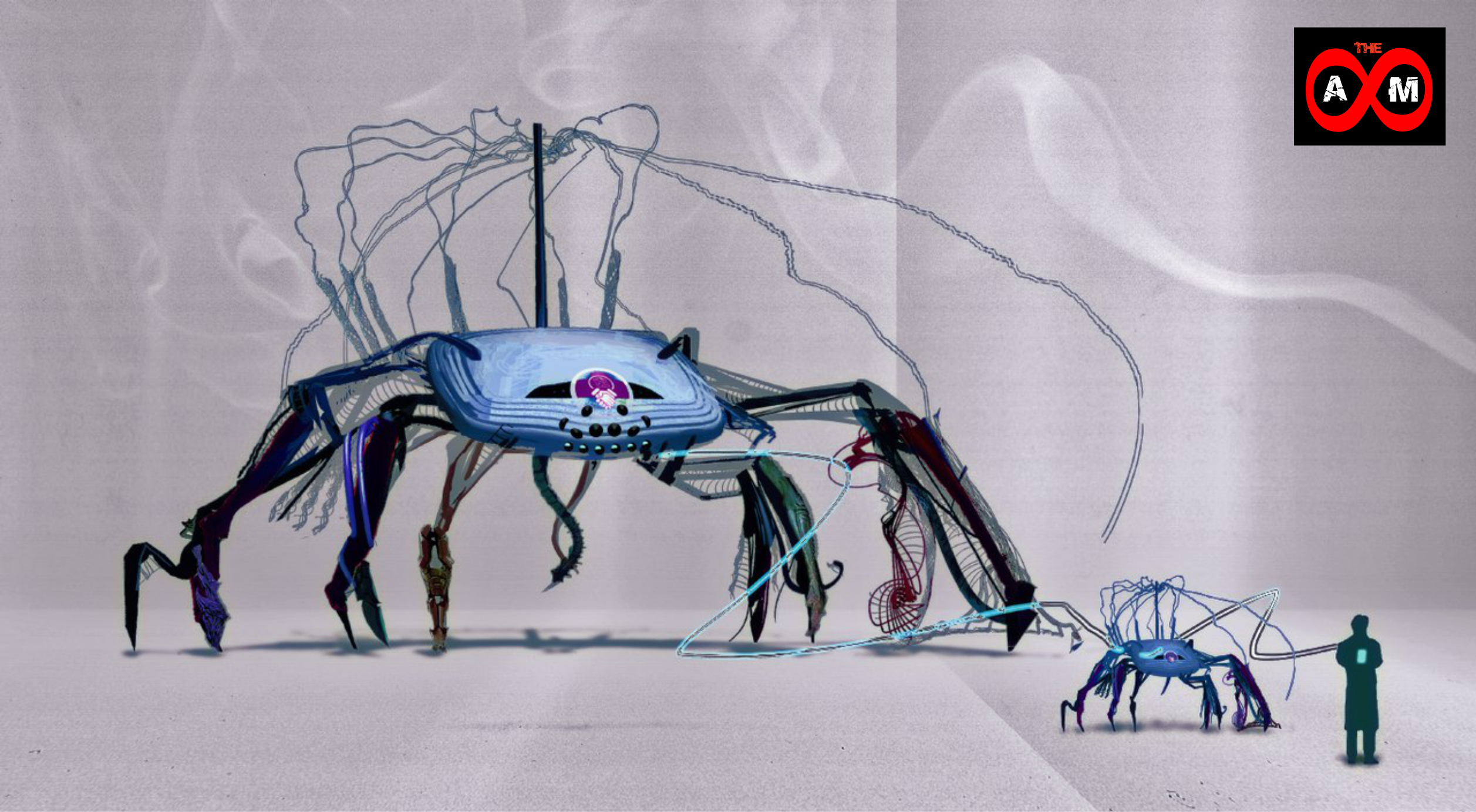 The main hero is like a soul, devided into pieces. Like a person with several personalities inside. He represents into two previous images - white side and black side. And he should make some way, go it through.
White side and black side are like plus and minus - antipoles, opposite things, which at the same time basic of all humanity. They see the world around in different ways. When the white side controls hero's body - the world around becomes dark and vice versa. The world is constantly changing: walls and objects can move, disappear and change their properties. New ways can appear and disappear. To finish this level it's necessary to switch from one range to another, from white to dark and vice versa.
Two extremely different parts of the hero - white side and dark side - can carry on an inside dialogue. They do it a lot. They discuss different situations, exchange their opinion about the world, objects and everything. (if you click on any object you can see their opinion in a special window)
After you pass three levels it would be more and more personalities inside the hero. Not only black side and white side but also
Red (hate - justice)
Blue (fear - bravery)
Yellow (mindless - wisdom)

All of them follow the hero during the rest time of the game. And every new side gives new properties to the hero which can effect in different ways.
For example red side (hate - justice) gives to white side ability for destroy some objects and for dark side - ability to move huge objects.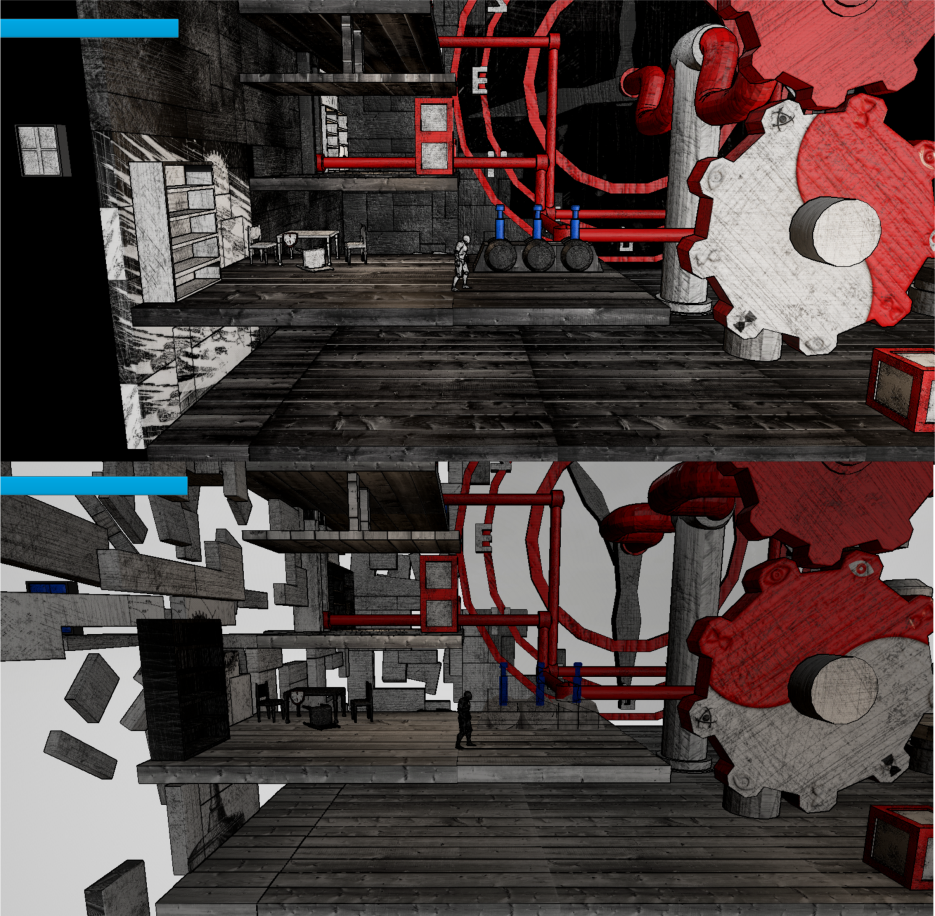 Map.
At the beginning three levels are available. You can choose one of them. Red, blue and yellow.
When you pass them it will be next ones. For passing them there are two exits (ways) which open new levels and so on. Every exit has its own color so an ability of the hero depends on what exit you will choose. New level will be available (accessible) only if the both exits are opened.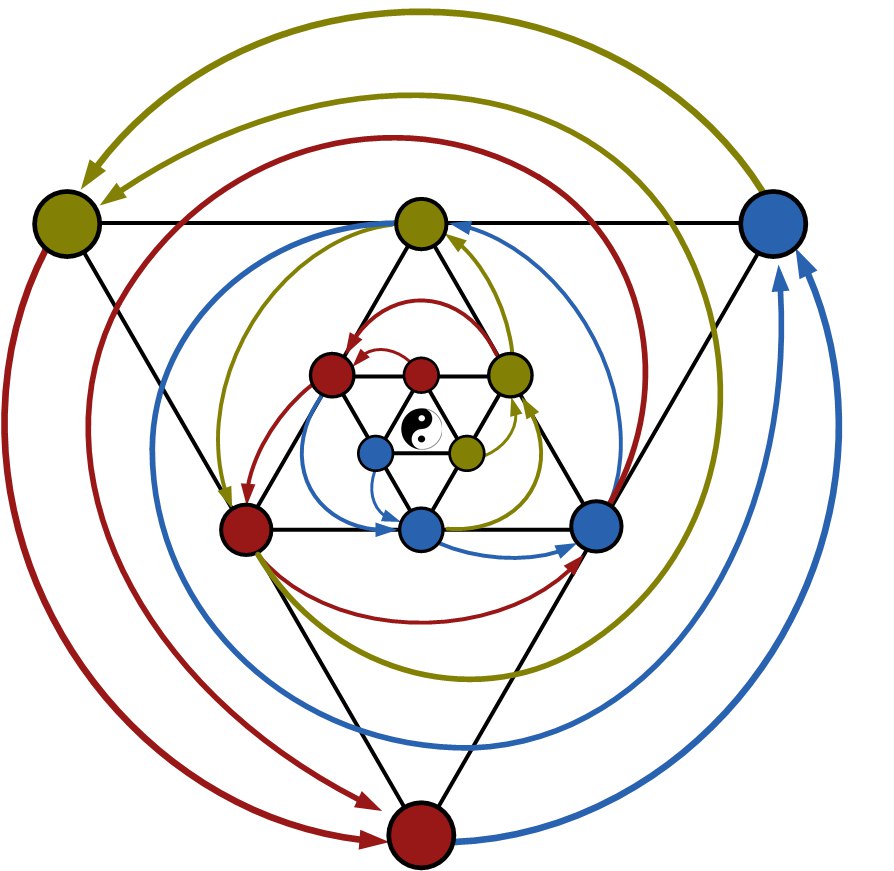 Levels. The base.
There will be 13 levels. 4 for every color- hatred, fear, madness and final 13. Each level will include different topics. One of the hatred level - a war, the white one will see pain, suffering, and the black one hope and renascence.
For example one of the fear level - "The city of dead" - here all the people involved in gadgets, forget about the world. There is a monument in honor of game pad for Dandy, headstones looks like pager, and in the middle of the city stands huge router crab, and many cables goes from it to people's heads.

Level mental hospital - is a talk show reflects modern tv
Level "Tree of life" dies seeking in rubbish and garbage. And oil Derricks pumping the sap from it's brunches.
The important element in all levels will be " shadow people" they are also white and black but are seen through.They do not interact with the character, but create the atmosphere. For example, traveling on the Level — War. White and Black will see "Shadow People" and their military activities, someone weeps over the corpse, someone cowardly hiding in a trench... And in the Level "Dead City" - "the Shadow People" go stare at their phones, tablets, asking to the sky, why their post don't collect "likes"... mommy with a stroller strands , her baby crawls, and she can't look away from the screen...
Some information about me

My name is Andrew. I'm neither an artist nor a designer, not a programmer... my life and profession is not related to any game constructing and not even near it. But I love games as everyone who reads this. One morning, to be exact, three months ago, I woke up and realized that life and dreams were floated away from me farther and farther away. I got down in daily rut and understood : if I wouldn't do smith new I would just drown. That was the beginning. I began to study the engines, installed the 3D max and a way we go. We'll see what will come of this

About crew.

While participation in Games Jam Kanobu we have two more people, totally three of us;)
Taras - 3D models, animation, script, LVL design.
Maxim - Art, models, concepts, promos, interface.
Andrew Logic, models, design... and everything else.
Twitter.com