Abraham Lincoln is best known as the American President who freed the slaves and won the Civil War. In Second Chance Heroes, his clone has come back with his trusty chainsaw to help rid the world of robots, zombies, aliens and much more. He's one of twelve playable characters in our game and one of four you have to start with.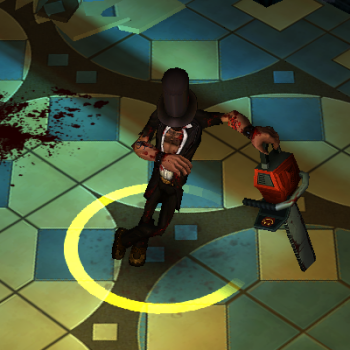 Abraham Lincoln, eager to fight.
Lincoln is a crowd control melee character. He's our second most mobile tank – after Montezuma – and can use his ongoing chainsaw ability to keep monsters away from his teammates. When he lays into an enemy, it slows them down and lets him kite, if he so chooses. Our game focuses a lot on very large crowds of enemies, especially as you move into the deeper levels. It's not uncommon to find yourself against 15 zombies, two or three werewolves and a vampire in any given hallway. Lincoln is a melee character intended to manage that chaos.
His secondary adds to this crowd control theme. When you right click, Lincoln turns into a mobile chainsaw tornado. He can drive around the level doing huge damage and knocking back any enemies who come near him. This ability - other than just being cool – has four great uses. First, you can use it to escape when you get back into a corner. All monsters are mobile obstructions in our game, so they can surround you if you're not careful. Second, you can use it to back a particularly difficult enemy into a corner and grind through his hit points. Third, you can use it offensively and drive into an incoming horde to keep them all aggro'd on you and busy while your ranged teammates mow down the leftovers. And finally, you can use it to save a teammate in trouble by driving the tornado in his general direction, cutting a path to safety and tossing any enemies nearby off him. Lincoln's tornado attack is probably one of the most cinematic and satisfying abilities in the game.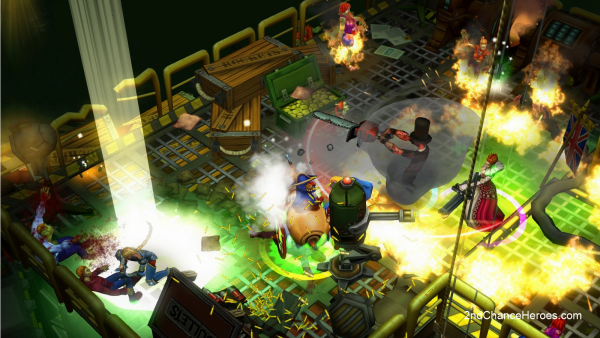 Abe and friends in Site Z, a secret government bunker.
We find many players like to click a lot when they play our game, but that isn't for everyone. You can hold down the left mouse button with anyone to keep firing. Lincoln (and Queen Elizabeth I who we'll cover in a later article) are two characters explicitly designed to press and hold, if that's your preference.
Both characters use "ongoing abilities" as their primary form of attack. In Lincoln's case, rather than swinging the chainsaw wildly, he takes a moment to start it then holds it out in front of him as you drive him around. This means that the player holds down left mouse button to keep the saw going, then releases with a brief cooldown when it's done. His secondary is much the same, you either tap and it tornados until he runs out of energy or you can press and hold the right button while driving, releasing the button to end it.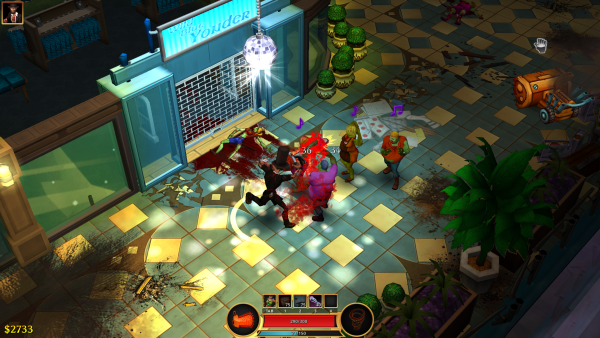 Sometimes it's easier to dance.
We intentionally wanted characters that appealed differently to different players. Lincoln can be used to help give your clicking finger a rest.
For Americans especially, Lincoln is likely the most famous character we chose. It was a contentious process internally to settle on him. We wanted at least one US President and there were many contenders. Teddy Roosevelt riding a moose and George Washington nearly made the grade. Down the line, we cannot wait to dive back into the well and see what else we can come up with.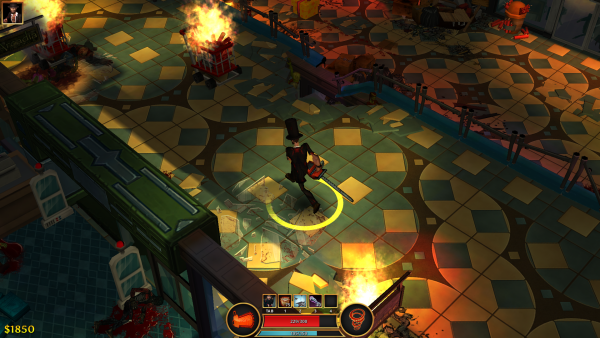 Marching into battle.
Thanks again for taking the time to read this. Be sure to check out our previous blogs on Julius Caesar and Montezuma. We'll be back soon with more info on some of our other nine characters! And remember, if you want to try it for yourself please apply to our Beta and give us a vote on Steam Greenlight. It's always appreciated!
Until next time,
Dana Massey
Lead Game Designer
Second Chance Heroes