Launching October 19th!
After two and half years of hard work our small team of three is nearly done developing our twin-stick shmup: A Quiver of Crows!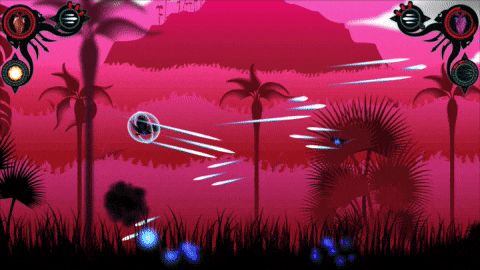 Animation Vlog
Curious about how we achieve our smooth animations? Our artist, Danny Ata, has recorded several videos while talking about different monsters and assets using Spine. You can see the toucan in full action in the animated gif above. It attacks and turns ghostly - who you gonna call??
Music - Battle of the Bones
Here's a new song from our composer, Alice Lo. This song will be used during the nighttime level.
T-Shirt
We designed a t-shirt! Actually, we wore these during MomoCon while we were exhibiting the game a few months ago. Buy one and represent your corvid spirit!
Press Previews
If you're part of the press and would like to preview the game, please email us at crows@sheado.net.
Thank you for reading! If you like what you see, please wishlist us on our Steam Page.
~Alice @busyrobot