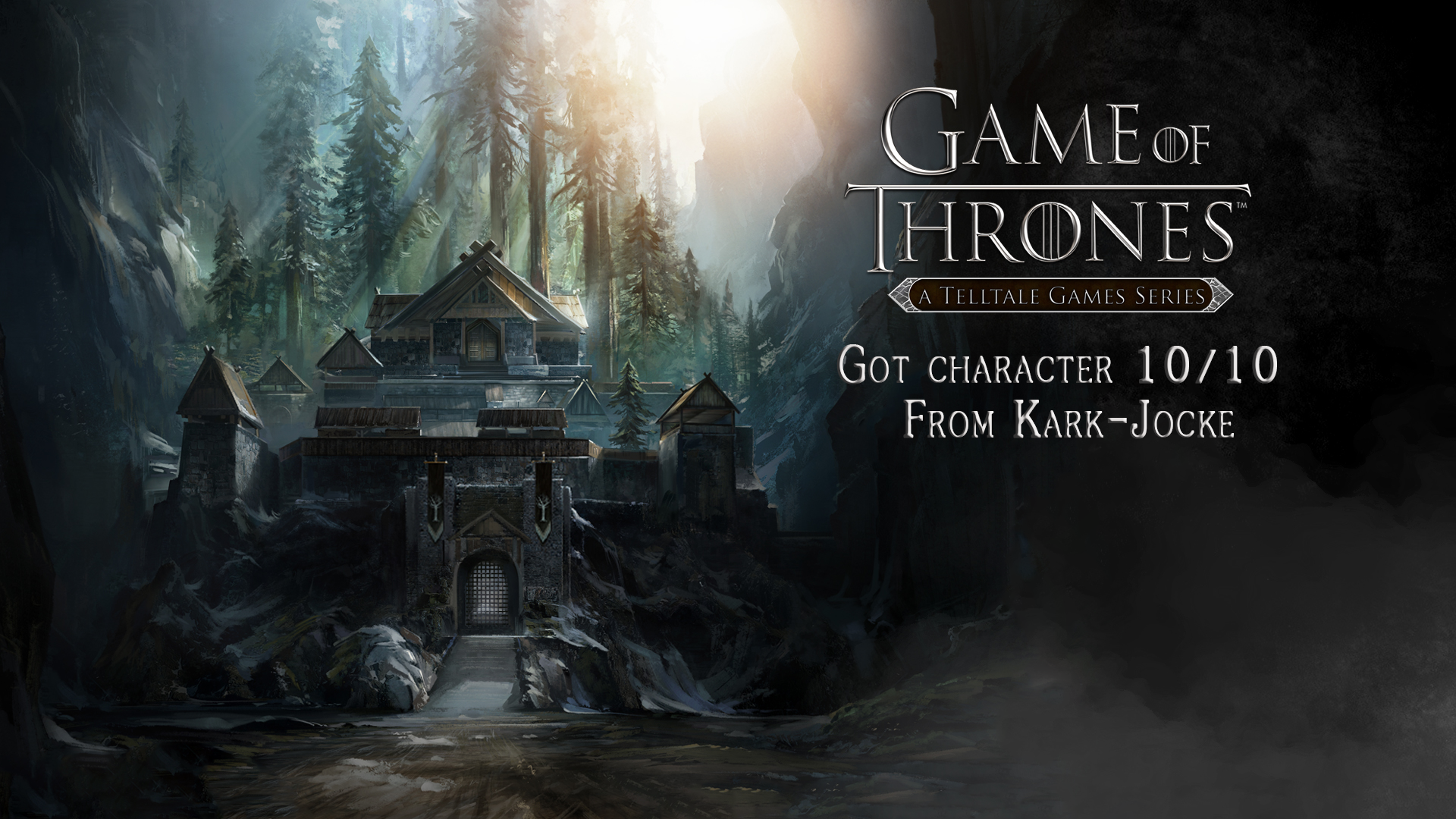 ~ A one choice can change everything ~

Remember that this contains some spoilers of the game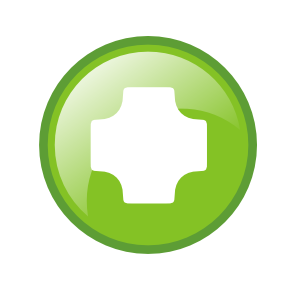 Positive part of the game: Many different choices, beautiful quality, exciting story line, well made characters and good sound efekt.
Negative part of the game: Some latency, some bugs here and there, some sound delays and cannot save the game from one part of your own choice.
After having played both seasons of The Walking Dead as "Telltale Games" has made. I was very excited to try this new game they made about Game of Thrones.
As many of you who have seen this series of Game of thrones, so will the game start at the Red Wedding. Episode 1 with Gared Tuttle the squire and Gregor Forrester in a big fight against the Bolten.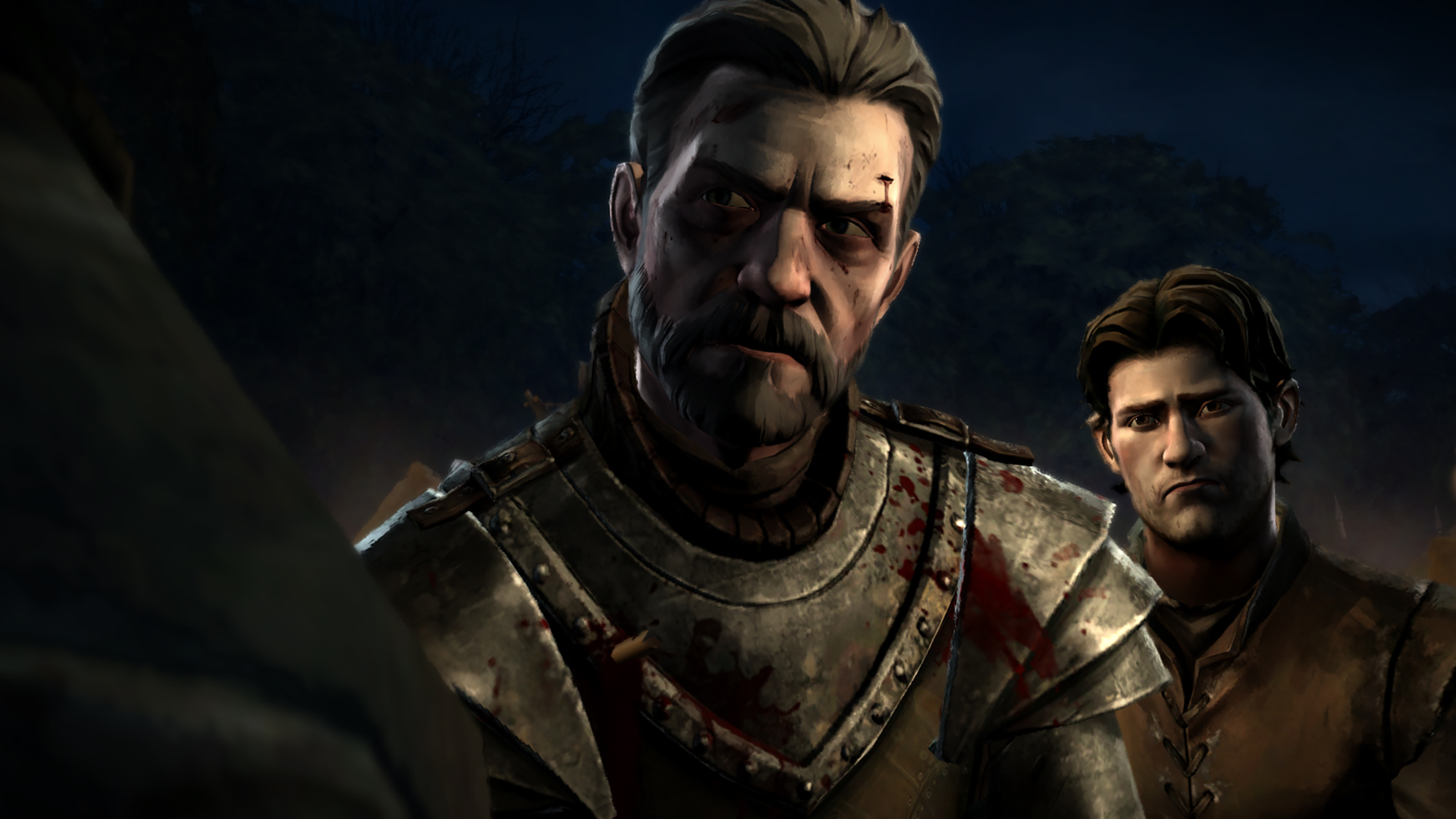 After all hell breaks loose, you're given a order from Gregor Forrester that "North Grove must never fall" which will be the main task for Gared Tuttle. There are total of 5 character you are going to control and make decisions for. These characters called Gared Tuttle, Ethan Forrester, Rodrik Forrester, Mira Forrester and Asher Forrester.
Rodrik Forrester - Is the eldest son of Lord Gregor Forrester, he fight at the Red wedding and return to his house with full of injuries. He never give up no matter how injured he was. For there is nothing he will not do to save his family.
Gared Tuttle - Was the squire of Gregor Forrester who was given the main task of delivering message to Duncan Tulle about "North Grove" which will be Gared main task to find and save House Forrester.
Mira Forrester - Is the eldest daughter of Lord Gregor Forrester. Known to put family first, Mira was sent to Highgarden to serve as Handmaiden to Lady Margaery Tyrell in Kings landing.
Asher Forrester - Is the second-born son of Lord Gregor Forrester. He has been exiled across the Narrow Sea because he was in a relationship with Gwyn Whitehill which his family did not accept and will later on returned back to Westeros for his family battle against the Whitehill.
Ethan Forrester - Is the third-born son of Lord Gregor Forrester. After Gared Tuttle came back after the fight about the Red Wedding, he did not know if Rodrik survived the battle, which gave Ethan the main task to become the new Lord of his house.
But the main objective of all these characters is to save the House Forrester from House Bolton and House Whitehill. "House Forrester is a noble house from the Wolf Wood in the North of Westeros. They are Vassals of the Glovers of Deepwood Motte, as well as staunch Stark bannermen, and have Reviews their seat at the wooden castle of Ironrath."
The entire first season of Game Of Thrones - A Telltale Games Series, 6 Episode is out now. All episodes in my opinion is just as exciting as the first to the last. You never know what will happen after the decision is made, if you do not play the episode again then.
Game of Thrones: A Telltale Games Series - Season Finale Trailer
---
~ What my full opinion about the game from 1 - 10 ~
Telltale Games has once again released a game I can't stop playing. Very interesting story, I've seen all the episodes of Game of Thrones TV series so far and would not know about the Forrester and the Whitehill without playing this game. I look forward to Season 2 of this game when it comes.
I give this game 10 out of 10
If you are a Game of Thrones fan do not miss this game, I highly recommend this game!
---