A Nation of Wind Beta 1.5 is now available for free on Desura! What does this update bring to the game? Two important things!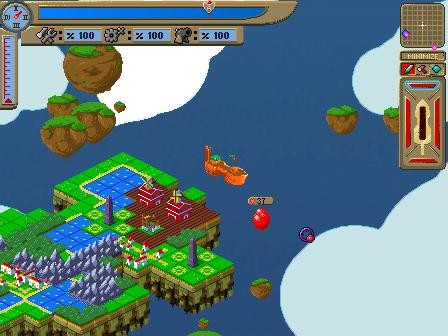 Phoenix Eggs!
Got a surplus of food there Captain? Why not hatch a Phoenix! You'll be conveniently informed of whenever a Phoenix Egg comes through a Maelstrom, but be sure to rescue it quickly, apparently monsters just love the taste of them. Feed it enough to hatch the Phoenix and be rewarded with a hefty amount of Experience!
Mega Turrets!
For a hefty price of 2000 gold, you can now purchase the powerful Mega-Turret from the Sky-Harbor! These floating cannons can be towed about, the same as Phoenix Eggs, and placed in key positions to defend your units, or simply towed behind the Airship to protect yourself while retreating!