I am excited to announce that 8BitMMO is the winner of the 2013 Seattle Independent Game Competition!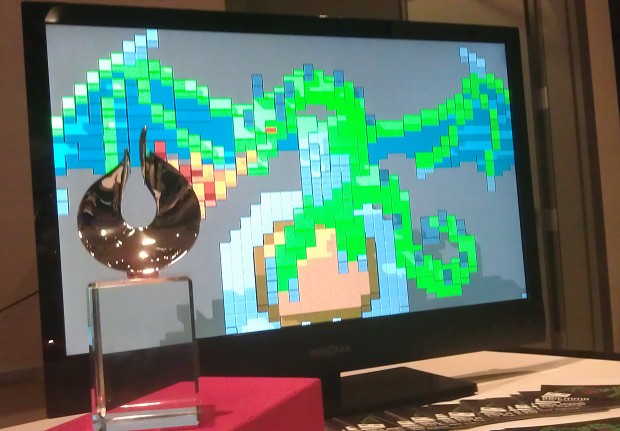 The event took place at the Sixth Annual Power of Play event hosted by the Washington Interactive Network and the Economic Development Council of Seattle and King County. Five finalists competed for the $2,500 prize and each of us gave a pitch to the assembled game industry attendees visiting from around the world. The competition was judged by industry veterans who asked challenging questions about the development process.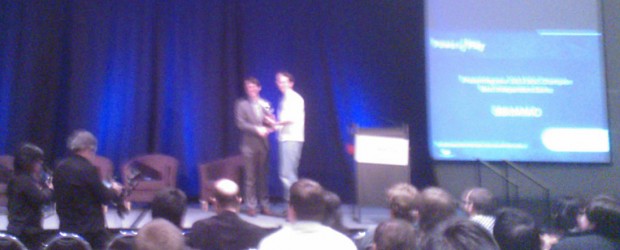 The competition was fierce, with the other finalists showing their own amazing projects. I feel honored to be selected as the winner!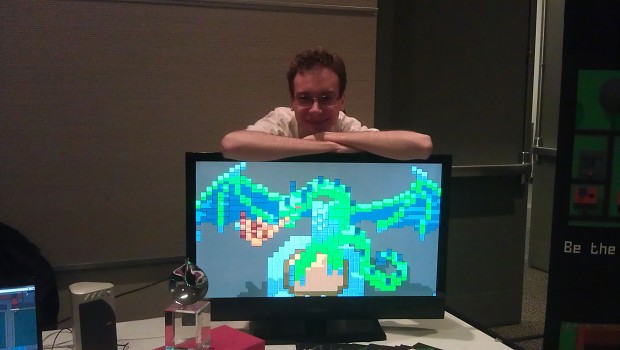 8BitMMO is a construction sandbox where you are free to build virtually anything you can imagine inside the game. The game world is shared across all players of the game, and the buildings players create persist in the world even when the player is offline. Players can create arenas or dungeons for players to fight in, or become the mayor of their own city which their friends can help them build.
8BitMMO is free to play and runs in your browser, click here to play now!