If you wanted to try out 3d10.net, but didn't want to log in, you now can.
The first comment I got on Indiedb was to add an option to play without registering; many thanks to users dexAND and joshcamas. I've set up the unit editor to allow anyone to take a look at units. The Tabletop has also gotten similar treatment with a 'sandbox' game ready to let guests have a tour.
The Editor
Go ahead try it out by editing the unit below.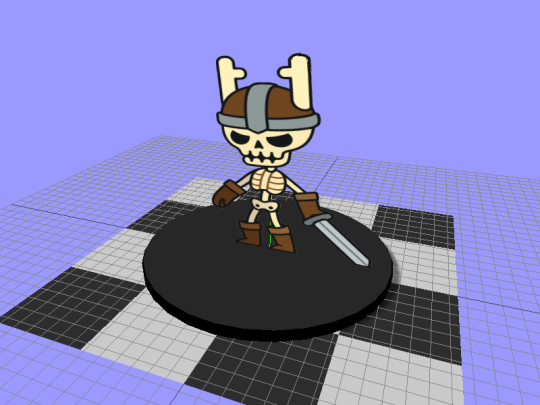 The Sandbox
...and try out the Tabletop Sandbox at Sandbox.3d10.net
The Tabletop Sandbox is a game like any other you'll play on 3d10.net. A small difference is that anyone can join the sandbox, registered or not. Chat it up anonymously!
Random aside, I'll probably use the sandbox system to put together a spectating feature.
Stay tuned for new updates! Coming up next will be a few more editing tools, and a proper tabletop terrain editor (and possibly some tool to preselect unit positions). Further out, new tabletop tools needed by dungeon masters and wargamers will be added, such as: fog of war, measuring tools, rollable tables, and decks of cards.
Anything the community wants changed is fair game, so post some feedback and your voice will be heard!
---
Get More Updates
Extra Screenshot: