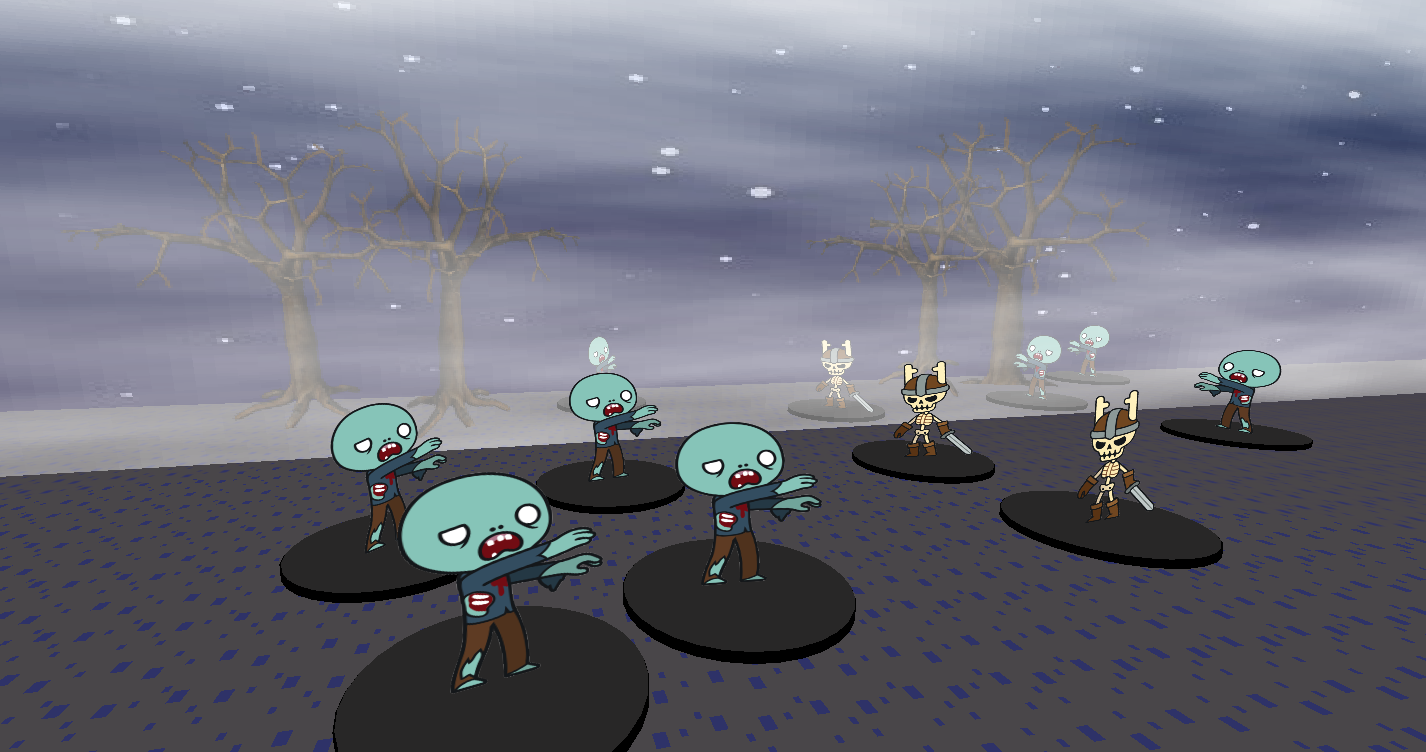 As an appropriate first blog post, a site I've been working on for a while now is finally ready for testing. Stick around for more screenshots, I'm hoping the opening screenshot has piqued your interest.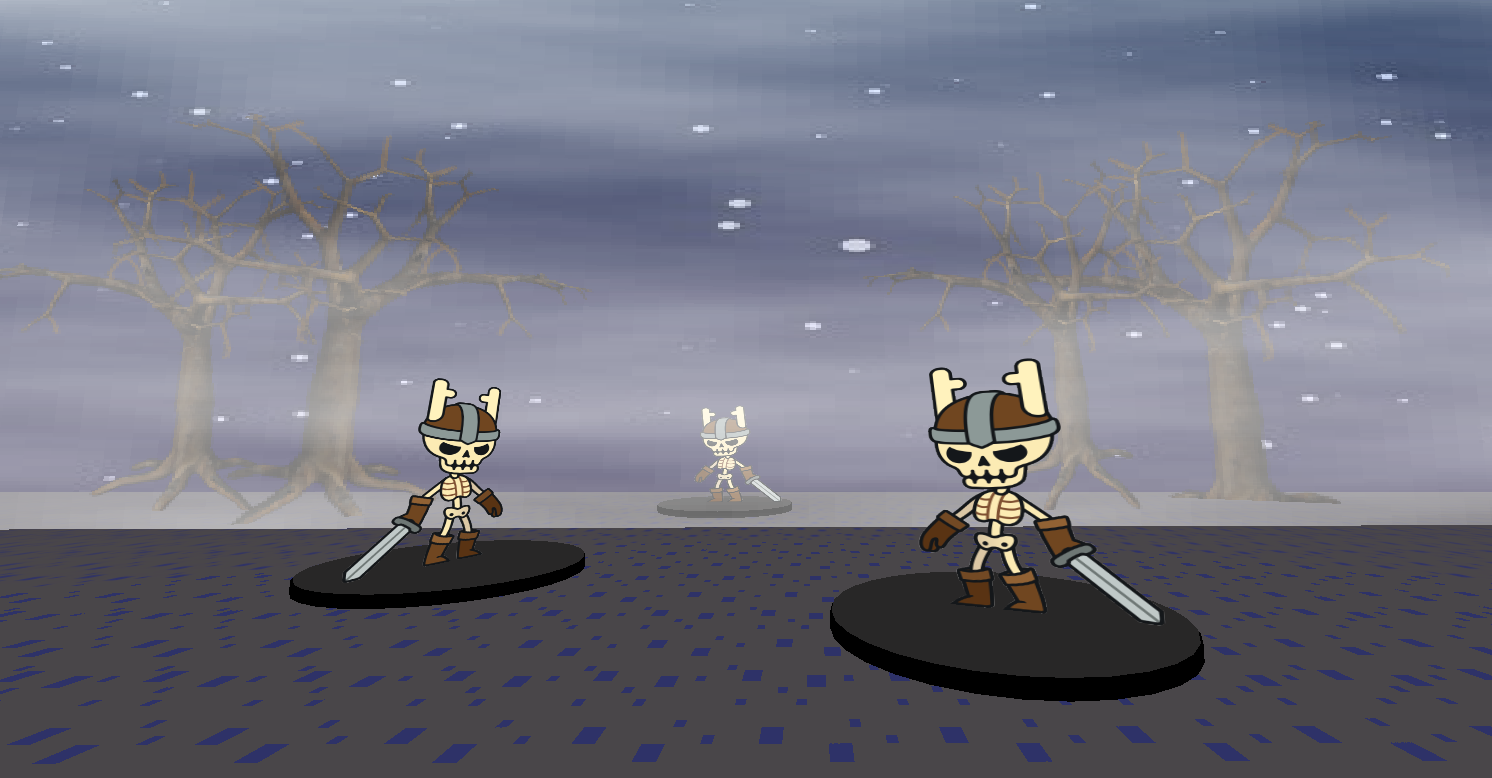 A Quick Introduction
3d10.net is a browsers based tabletop simulator in 3d. These are two things that taken apart aren't anything new, but it's something that hasn't been done that well together. To be blunt about the limitations, there are no shadows or physics for the 3d objects in game. This allows the game to run at great framerates on nearly any device that runs chrome(the site should run on any HTML5 web browser). More importantly, it allows for hundreds of custom built units to be on the tabletop. For large wargames, that's a very necessary feature.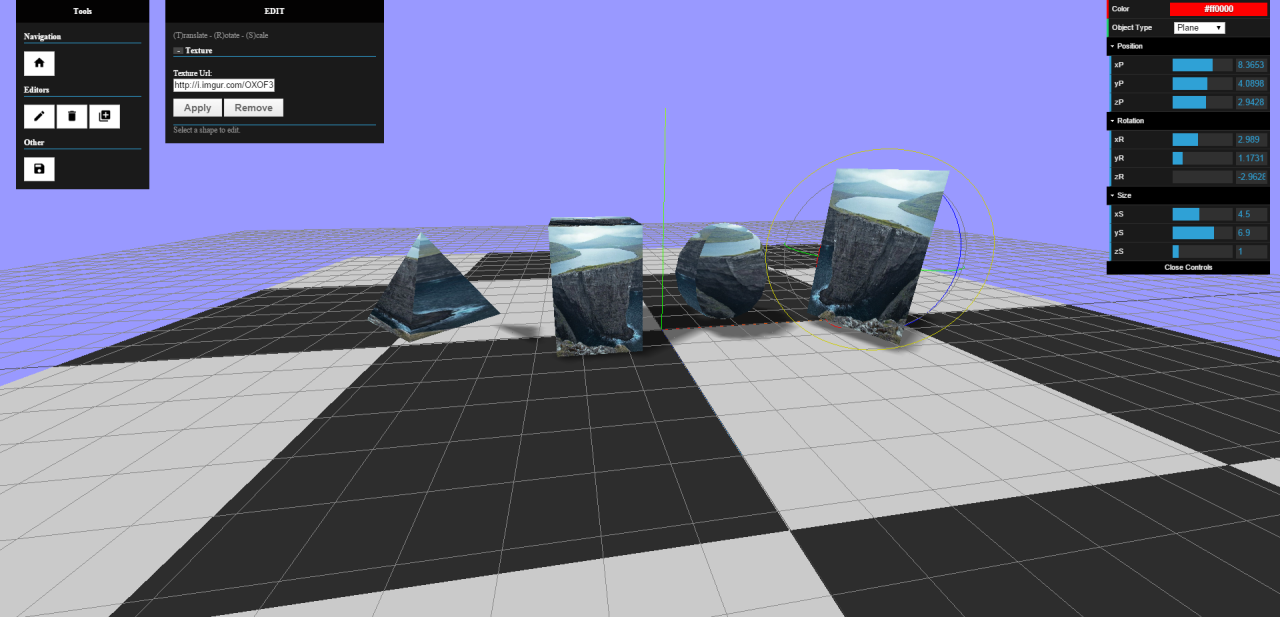 Custom Built?
I'm hoping this phrase caught your eye. Tabletops are all about the models, and models are about building, paint, and customizing builds. A huge priority for this site has been the editors. The unit editor allows any user to create models using basic shapes.
Although still very much a beta, the editor also allows the use of textures to create "cardboard cutout" models. Any shape can be set up with a texture. This feature is also great for adding dungeon tiles, or other textures players could move and customize in game. Features like billboarding a texture are on the roadmap.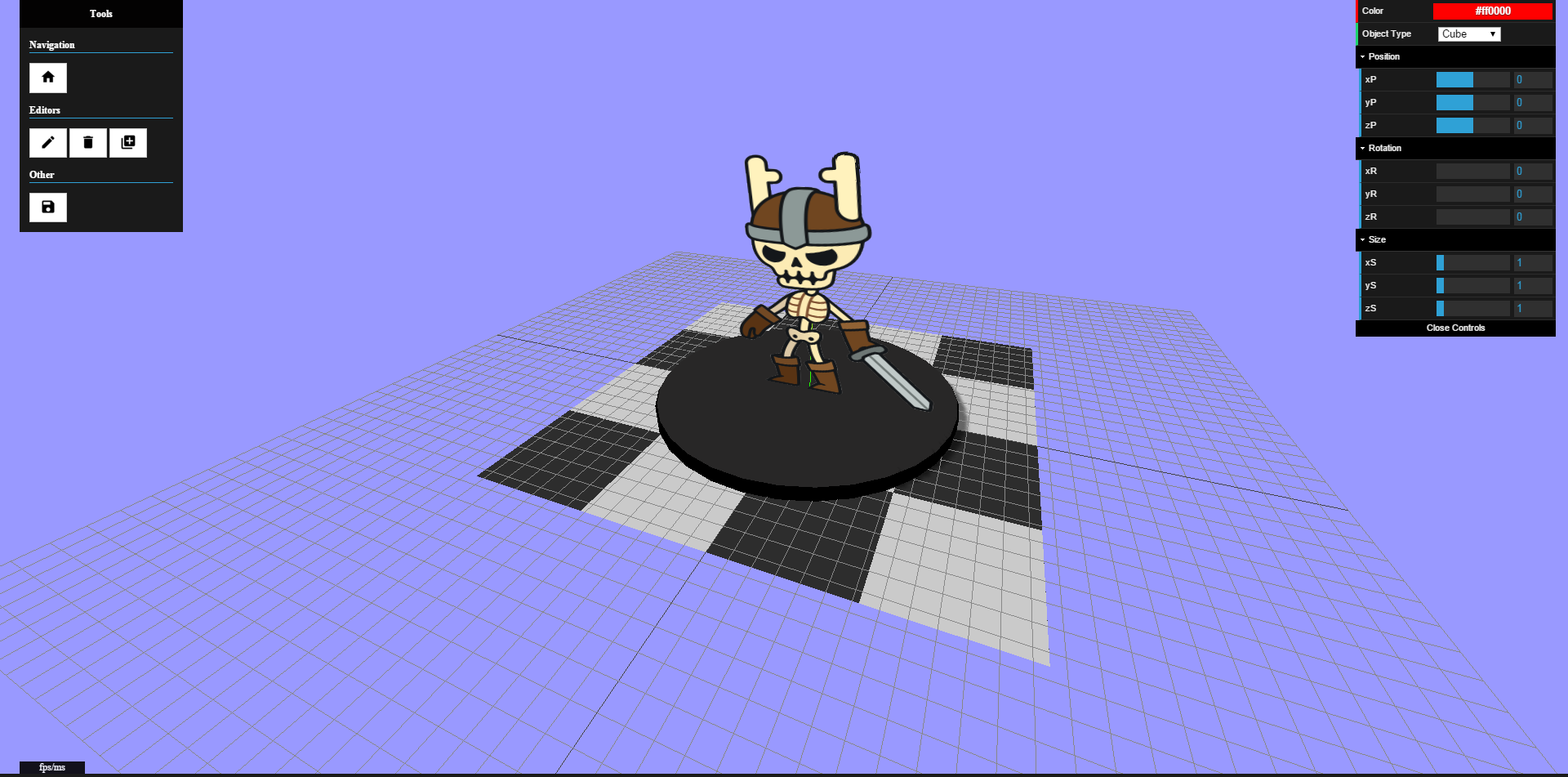 The Tabletop
When in game, the users will be presented with the tabletop, and spawn zones with each player's units. The basic features are ready, including chat, a dice roller, and basic editing tools for manipulating the units. Some main things I'll be focusing on in the future will be Fog of War, decks of card, and roll-able tables.
A key feature for the tabletop, a true editor, is still in the works. The plan is not only be able to edit the tabletops terrain, but to also allow the user to preselect the starting location of the other players units. This will allow for simple games to be easier to start playing, it wouldn't be fun having to move each chess piece to its starting location before every game. For now you can choose the tabletops texture with repeat options, as well as player options.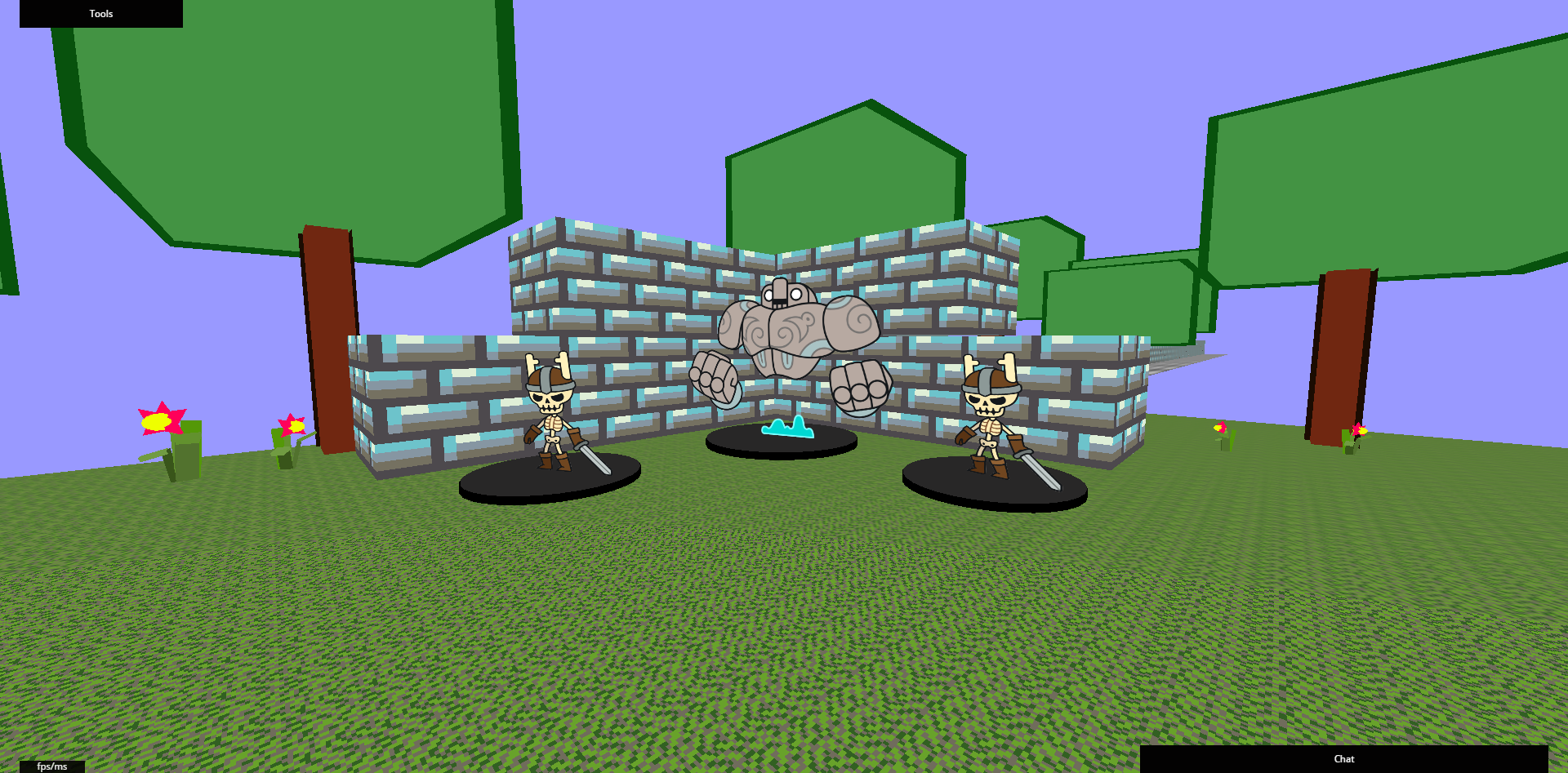 Unit Sets
When creating a game, or joining one, users will be able to build and choose sets of units to bring into a game. Unit sets could be your army list in a wargame, or simply be 12 checker pieces.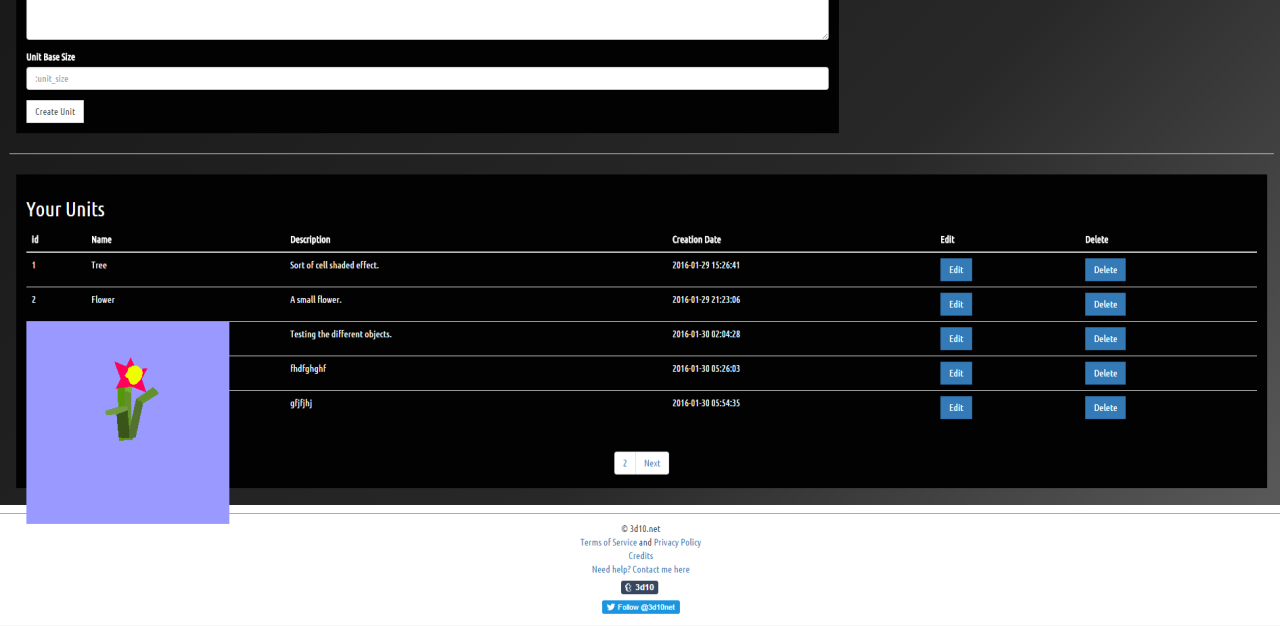 Help Find Bugs!
As a beta, I'm aware this is going to be a buggy time for the site. If you find crazy weird bugs, please send me an email at support.3d10@yandex.com.

Thanks to irmirx and dravenx over at open game art for the sprites used in the photos above. Opengameart.org Opengameart.org