Greetings Operators! This month's update to Zero Point War focuses primarily on improving visual quality and application stability. As well as some minor changes to the interface, there are a few new goodies to test out.
The first new addition is the reserve fleet XP upgrade. This feature is designed to give operators room to store additional ships when they are not using them, allowing players to experiment with builds in a kind of 'side deck' of sorts. Players are allowed to purchase up to 4 reserve fleets, using XP.
The second thing is a new content addition - a brand new skirmish map! Currently titled "Orbital", it is the biggest and most complex playing field in the game. It offers more varied tactical options then previously available, and can accommodate much larger fleets.
Download it now, give it a try, and be sure to tell me what you think!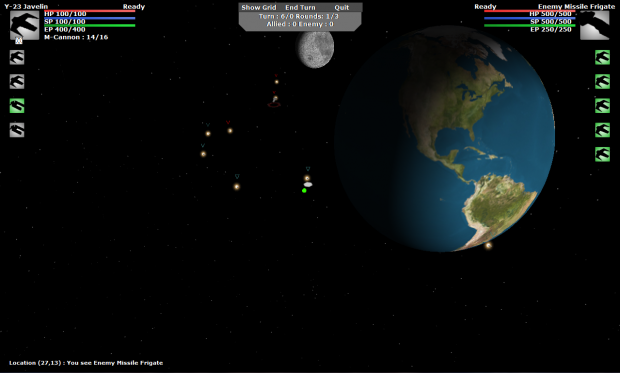 Changes
Added reserve fleet XP unlocks
Added orbital skirmish map
Added per pixel lighting effects
Cleaned up login and skirmish windows
Improved readability for unit stats