The main page of www.unepicgame.com has finally welcome artbox, courtesy of Carol, the graphic designer who also created the bosses and the intro of the game: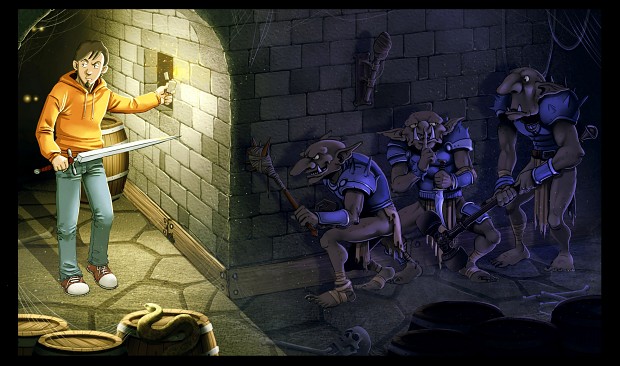 Now when visitors come to see the web, they will be welcomed with a nice picture when selecting language.
Download the big version (1958x1154) from here:
Unepicgame.com
This image is one of the steps that is being done to improve the game, altogether with new background music and voices. The main goal is still to be part of Humble Bundle and Steam.
Well guys, hope you like it. :c)