Hello!
As I said, new GIFs are out.
This one is from third stage of the game, which action takes place on flying pirate ship. You can see here a "platform gun" which is shooting platforms, of course. So, less talk, more to see:
And the second one is from fifth stage of the game, wchich is very psychedelic. Really.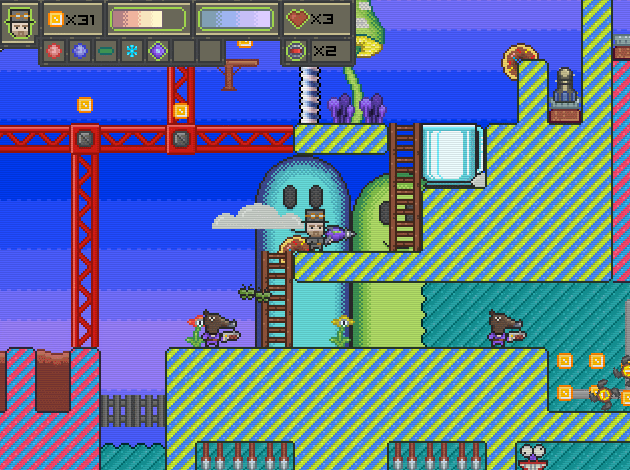 Don't you think?
And that "TOUGH GUY" achievement. :D
So, if you are curious abot next GIF, don't forget to like our fanpage N94Games or just visit reddit/indiegaming regulary.
Stay tuned!