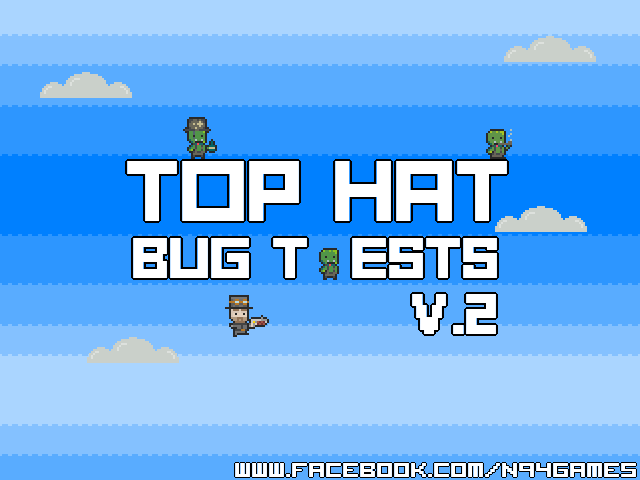 So, we are launching a second bug tests of Top Hat. Old bugs are now repaired and game isn't crushing because of dll.
We will sent emails to everyone who respond us in first tests. And if someone is new, and want to play game, please sent us an email to n94games@gmail.com .
Have fun, and tell that your friends!