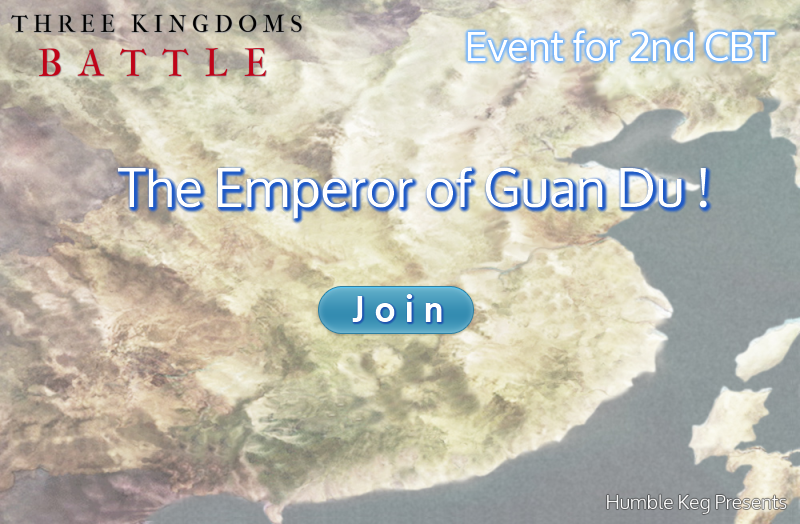 The first challenge to make web game for E-sports!
The War of Guan Du begin!
Who will conquer this continent ?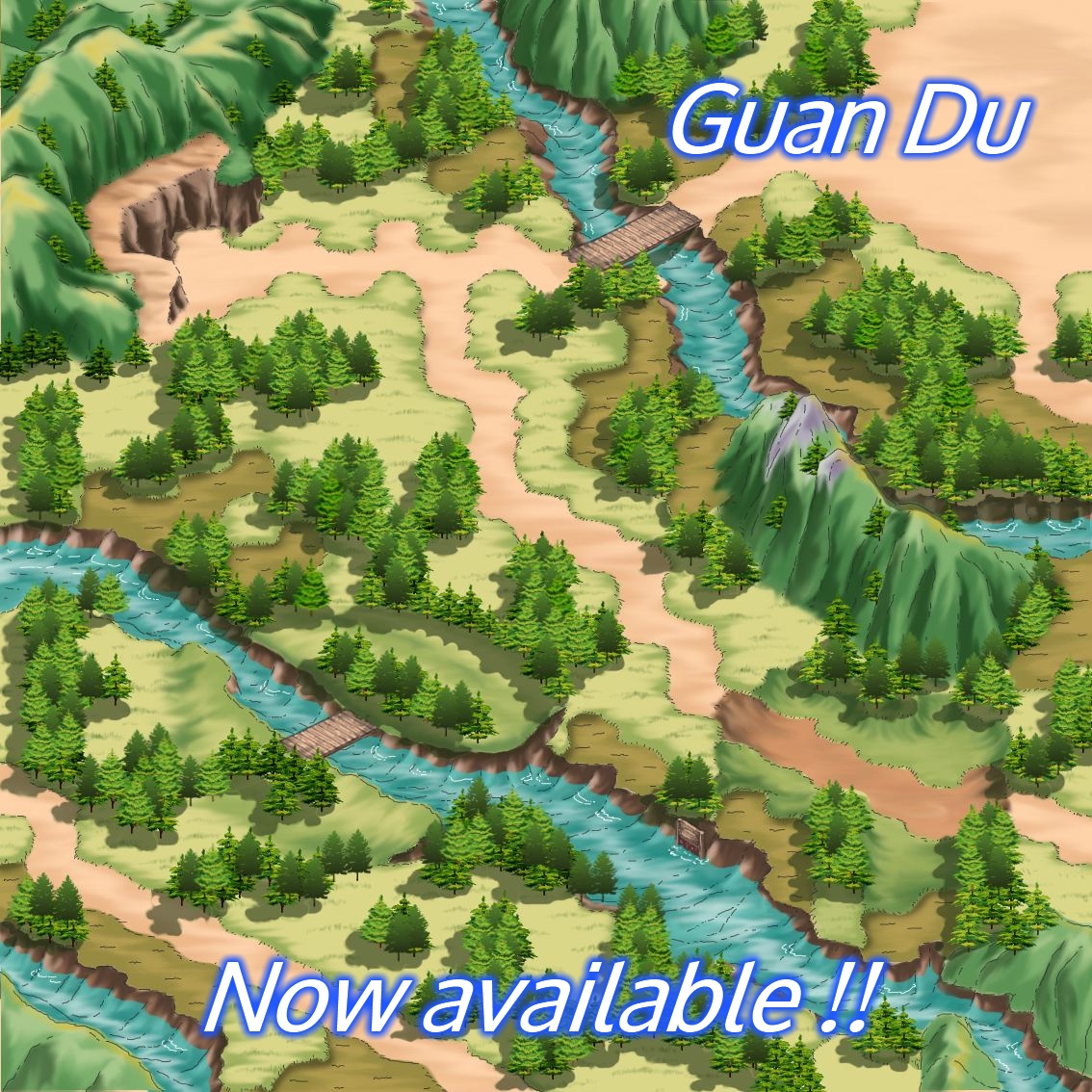 - Date : Sat 18 Aug, 2012 ~ Fri 24 Aug, 2012 ( for 7 days )
- Prize : The final Top 3 rankers will receive the prize below.
Rank 1 : 1 Gold ( equivalent 30 USD )
Rank 2 : 500 Silver ( equivalent 20 USD )
Rank 3 : 100 Silver ( equivalent 5 USD )
But all valid games must be at least 10.
You can hire new normal general for 100 silver.
You can hire new advanced general for 500 silver.
1,000 silver is equivalent to 1 gold.
The general you hired always with you forever having battle with another historical generals and growing. At this time there is no historical general. You can use social play anytime.
Social play
In other words, you can play with your true friends on one same side. You can gather 10 friends Including you. But, you may fail without teamwork. If you have victory with your friends, all friends get bonus. So it is Win-Win! The user that registered for first CBT can practice from now. But, the status of ranking will be deleted when 2nd cbt starts.
Please just join for 2nd cbt and connect at that time. There will be update for to skip tutorial that many user complained that it is boring.
Single play
Just join now!
Game URL : Threekingdomsbattle.com
* If you have true friends, just link this. Then you get advantage.
Friends link : Gamequest.co.kr
from Farer.