After quite a long beta period this stable version is not only about bugfixes but also features an overhaul of background and terrain type images. It's now time to enjoy the new immersive atmospheric pictures, like the new background in the wound screen: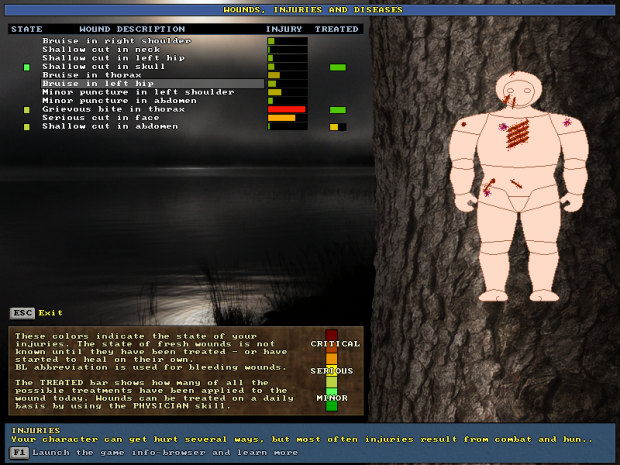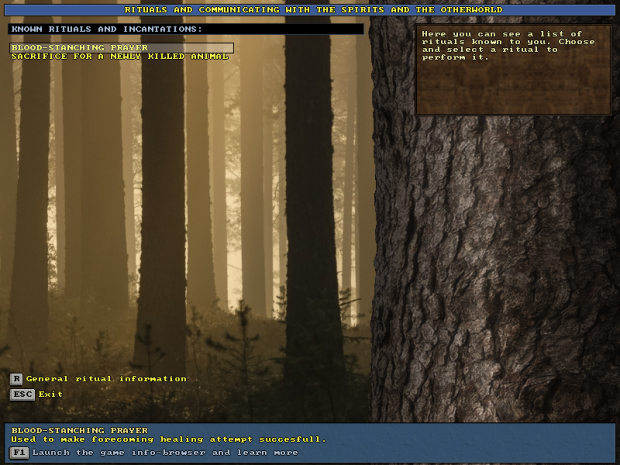 Downloads
Linux
64 bit Ubuntu 12.04 & 12.10, Linux mint 13-15, Debian 8.0 jessie.
For other distros visit the game official page.


For a full changelog see Unrealworld.fi
Full game is free to play,
Donations welcome!
For more info see Unrealworld.fi