Finally for all you players out there it is now available: Play the first quarter of the upcoming 2D RPG "The Terminal Angel Disease" including the latest features like the "QuestChicken" and an improved controlling system. This version is official, it has been tested on several systems, Graphics are up-to-date, and there are no limits apart from that it only includes the first 5 levels.
Download now (~6,5 MB, requires Java)
What is included?
The Quest Chicken: Manage open and solved quest to find the next ToDo! This was a request by our fans, and I spent the summer implementing it ;)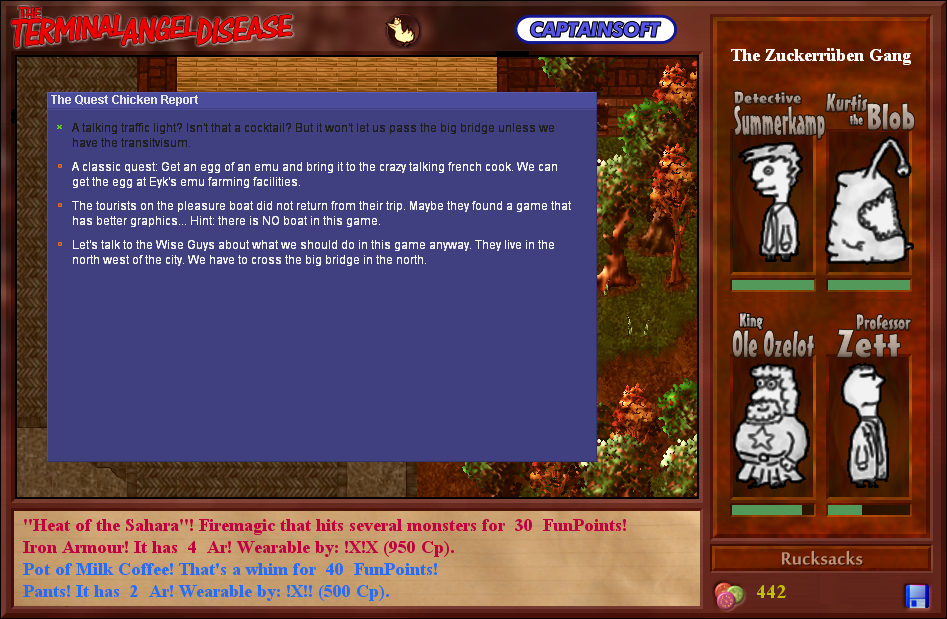 And of course the new graphic style. Walk around bright shiny green trees, after all graphics have been refurbished with a lot of contrast!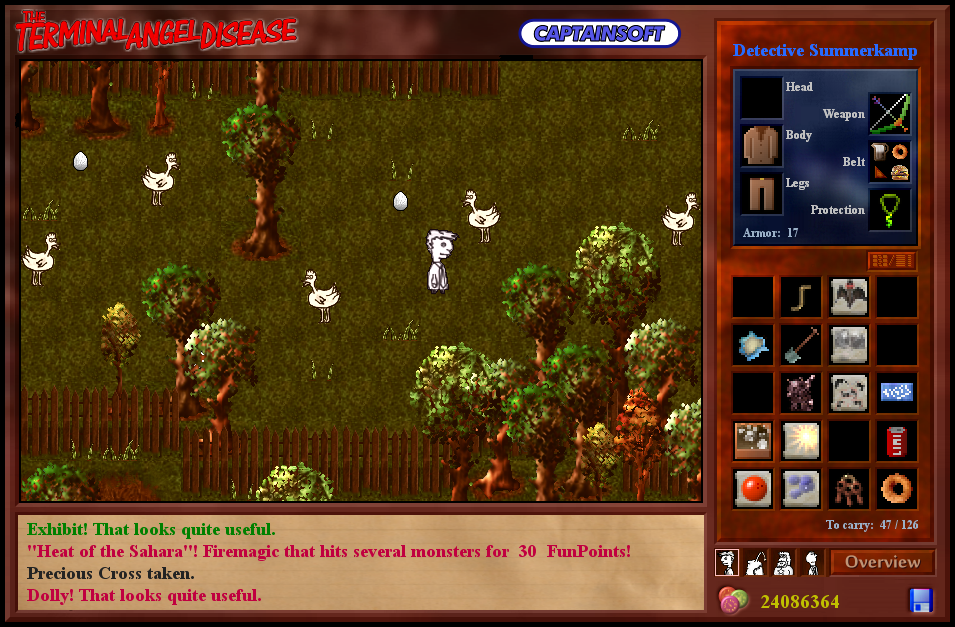 and this: fighting, fighting, looting. Battle against the first breed of evil baddies in the otherwise lovely city of Bunga Terra Tissa Tu!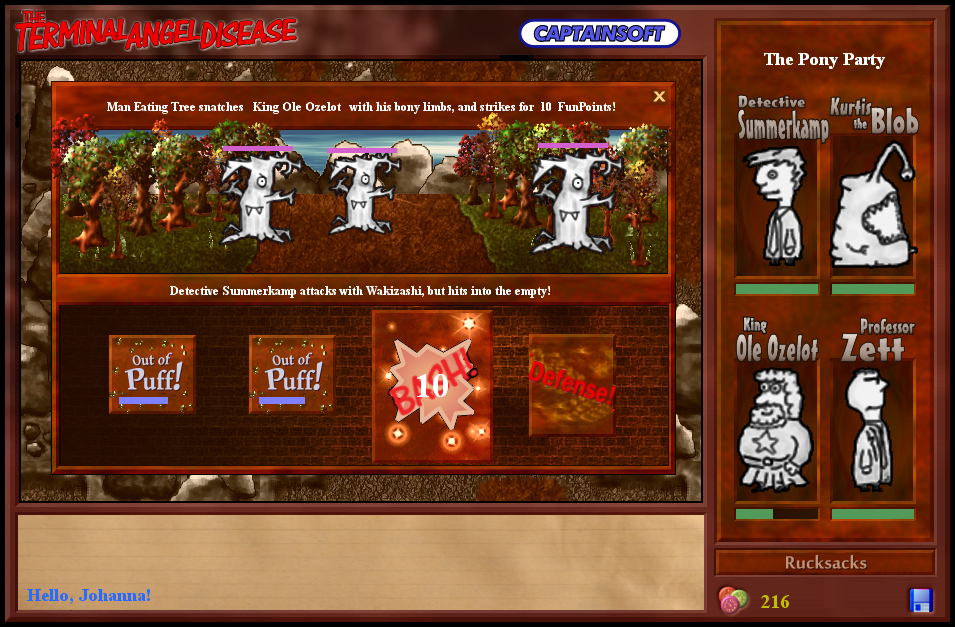 Please post comments and thoughts freely. Still suggestions can be implemented in the final game! It is your chance to actively take part in the development!
Enjoy!
Mathias.