Yes!. Good news don't stop coming!
We're proud to announce that we've just reached our minimum funding goal in order to develop "Ancient Shadows", the fourth chapter of "The Last Door"! And we're absolutely amazed for that! THANKS to all of you for your help and support, mates!
Now, it's time to keep fighting and beat the stretch goals we've designed so we'll be able to improve the series.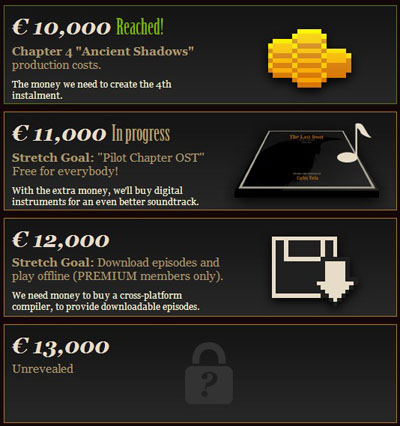 With a little more funds, we can do so much more!! Our wish is to improve the OST, by buying new digital instruments or/and acquire new tools to make the experience even better. Have a look and do not hesitate to spread the word out and help us start off 2014 the best way possible.
Thanks and enjoy folks!
TGK