I may of done all the artwork in Solar 2 myself, but when it came to making a really awesome pic to market the game and show off on the Steam front page, I wasn't the man to do it! I decided to commision Kamikaye to produce a bit of artwork for me.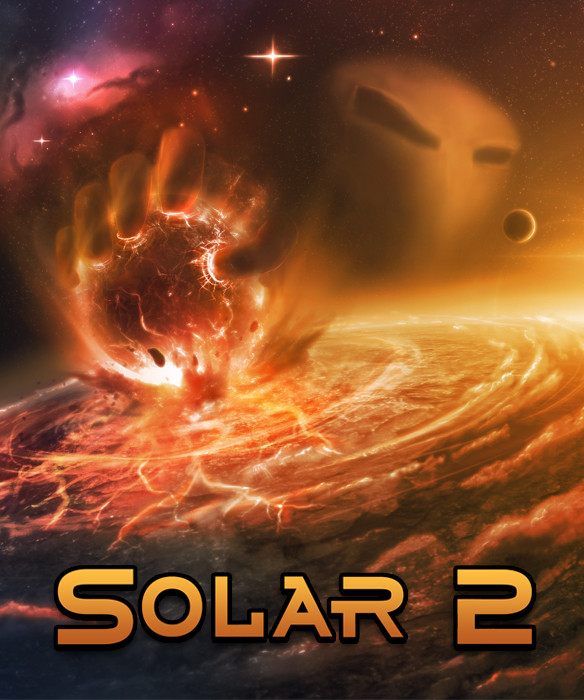 This is the cover art image for Xbox LIVE Indie Games, which fits the nicest on this page. Absolutely stunning. There is even more to the original, and it's an extremely detailed poster-quality image.
The best part is that that isn't just some random cool image, it sums up the game perfectly. This image embodies exactly what Solar 2 is all about.
Solar 2 is coming to Steam around June 17th and to Xbox LIVE Indies Games, GamersGate and other places shortly after.