The Snowy Islands of Nakathar are back under construction. Home to the mighty Nakat Tribes and ruled by an evil Cult, Nakathar promises to be a unique experience for the player as they fight alongside a faction of their choosing. (Rebel Nakats or the Church)
Next!
NPC vs. NPC Combat is coming in with a bang as you will find yourself in the middle of massive battles! Some Npcs will prioritize the player while others prioritize each other! Be careful not to get surrounded by the enemy!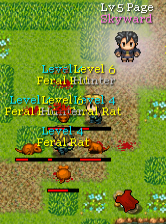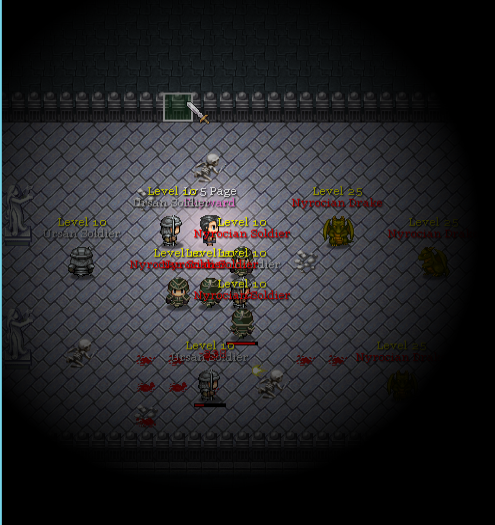 Next!
The village of Ursanan now has a sort of 'training ground'. More for good looks than functionality, there are now 'Dummies' for you to swing your sword or shoot your bow at!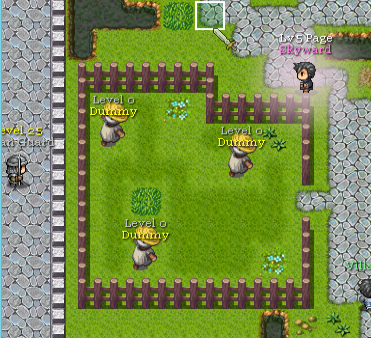 Next!
Some new 'Members Only' items are now in-game. You can become a member by donating or helping out a bunch by reporting bugs and such. DO NOT WORRY! This is not going to turn into a 'pay to play' game. There will be only a small difference in Normal and Member players.
Take this item for example. It's a member exclusive, but it is the rarest of any drop in the game atm. Even if you're not a member, you can still pawn something like this off for a large amount of Emeralds.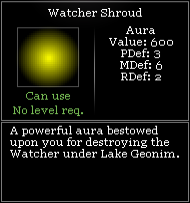 Well, that mostly concludes this article. Be sure to check out our Alpha Test this Sunday!
Until then, be sure to check out what's happening. Skywardens.com
Go ahead and register! We don't bite ;D