Here are some things we've been working on:
A stone and flint firestarter. The primary purpose is to light campfires: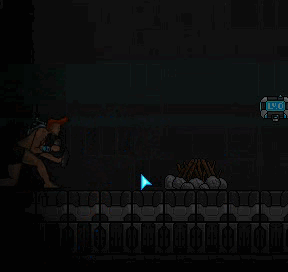 The secondary purpose is lighting sheep on fire: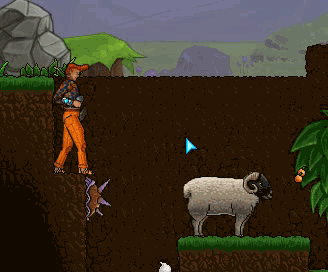 But campfires are a foul temptress:

We also added fall damage: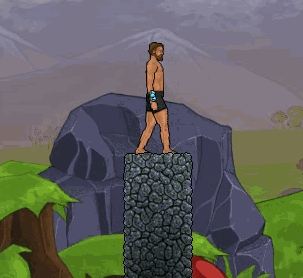 And we added variable jump heights: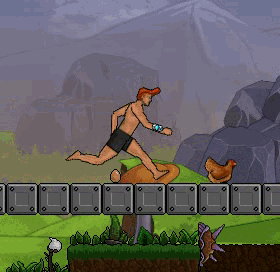 I'm also working on a really minimalist minimap, the idea is that there are some things I want the player to find, so I can add a marker to the minimap and the player will have a rough idea how to get there without having to just dig around completely randomly. The map can be upgraded with amethyst gems in the MEG tool, and upgrades let you see markers that may be farther away.