Welcome!
(I've finally decided to write my first news about my game.)
ShipCraft is turn-based sandbox game, now only about fishing and having cannons (from which you can't even shot now), but I'm planning to add enemies which you can destroy with your cannons! Because you bought them in some purpose, right?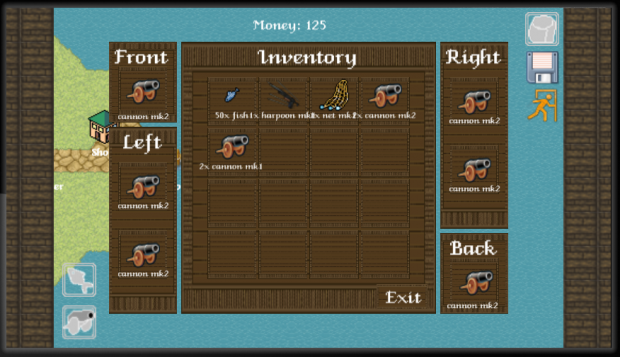 ... however it's not the only thing I want to do. I'd like to add a possibility to buy an island on which you'll be able to build new buildings and raise money.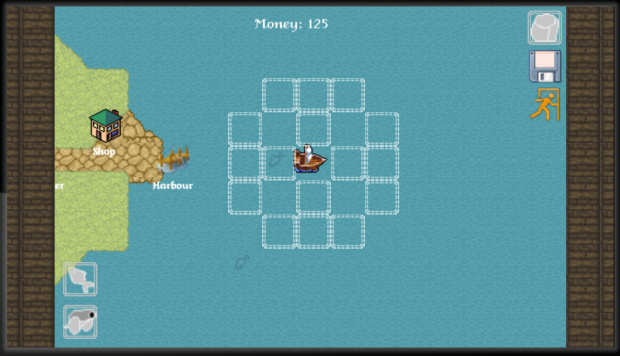 Next thing is crew. As all of us know - ships need crew. To use your ship you must hire enough members of your crew, mostly basic guys, but you can also hire some unique sailors... What for you ask?
To remember where your island is for example! Now it isn't such a big problem, but later, when map will be like 1k by 1k or 10k by 10k... It may be quite hard. I'm still thinking about their hunger, so you must provide food for them or something like this... but they aren't jet implemented, so I'll deal with it later :)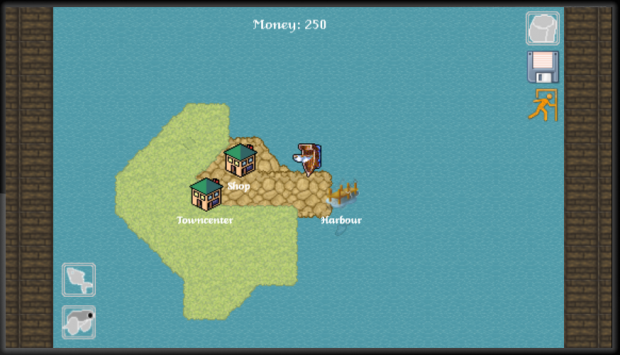 "Okay, is it all? I need to do something." - lol nope. After enemies I want to add some randomly generated quest, for example:
* kill pirates
* bring this letter to other island
* give us some fishes
This will raise happiness of islands and give you some money. Maybe when you do few quest you can get a discount for that specific island?
Islands will have a few levels of wealth. The higher it is, the better things you can buy in their shop. They can even build new shops as the wealth will rise, but the island will become harder to buy and all things you want sell will become
cheaper. Sometimes disaster may occur and in result downgrade wealth level, so in that way you can lose lots of money you invest in that islands...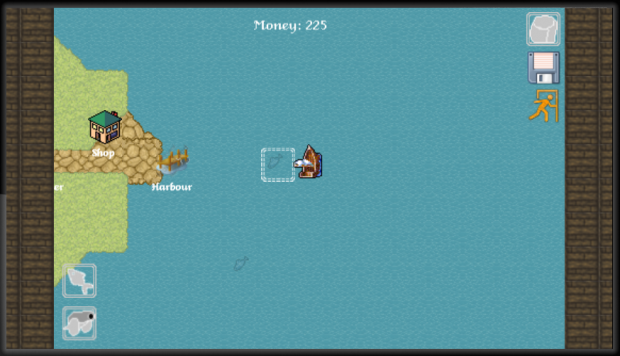 I also have to do some fixes... like the shape of islands, which is really awful for now.
I'm still having hard time with my graphic designers and graphics isn't actually mine, so if you are into pixels - sent me a PM or email or something. (Yeaaa... sorry mods)
Thanks for your time! Hope you'll like it!