An Android app that offers more than twenty original tales of horror for children!
SCARY STORIES FOR KIDS 2 – Sept 11, 2016- Available now on the Android market, Scary Stories for Kids 2 offers twenty-six original horror stories with integrated sound effects, intended to spook children but maintain a little humor while doing so. Scary Stories for Kids 2 is designed for Halloween and for reading around a campfire, but can also be read wherever and whenever a spooky story is desired.
Felipe Femur and his monstrous friends are back just in time for Halloween and the Day of the Dead! They've come prepared with more than twenty scary stories that both kids and adults can enjoy. In this campfire stories app, Felipe Femur the Skeleton, Gummy the toothless werewolf, Runny the not so wicked witch, and Sunny the sun-loving vampire each have a set of unique tales of terror to tell around the campfire and are more than happy to tell them again and again. They are joined by a ghost, a banshee, a musical crab, a magician, a lagoon creature, a black cat, an alien, and more paranormal friends! Each story comes complete with sounds meant to scare readers.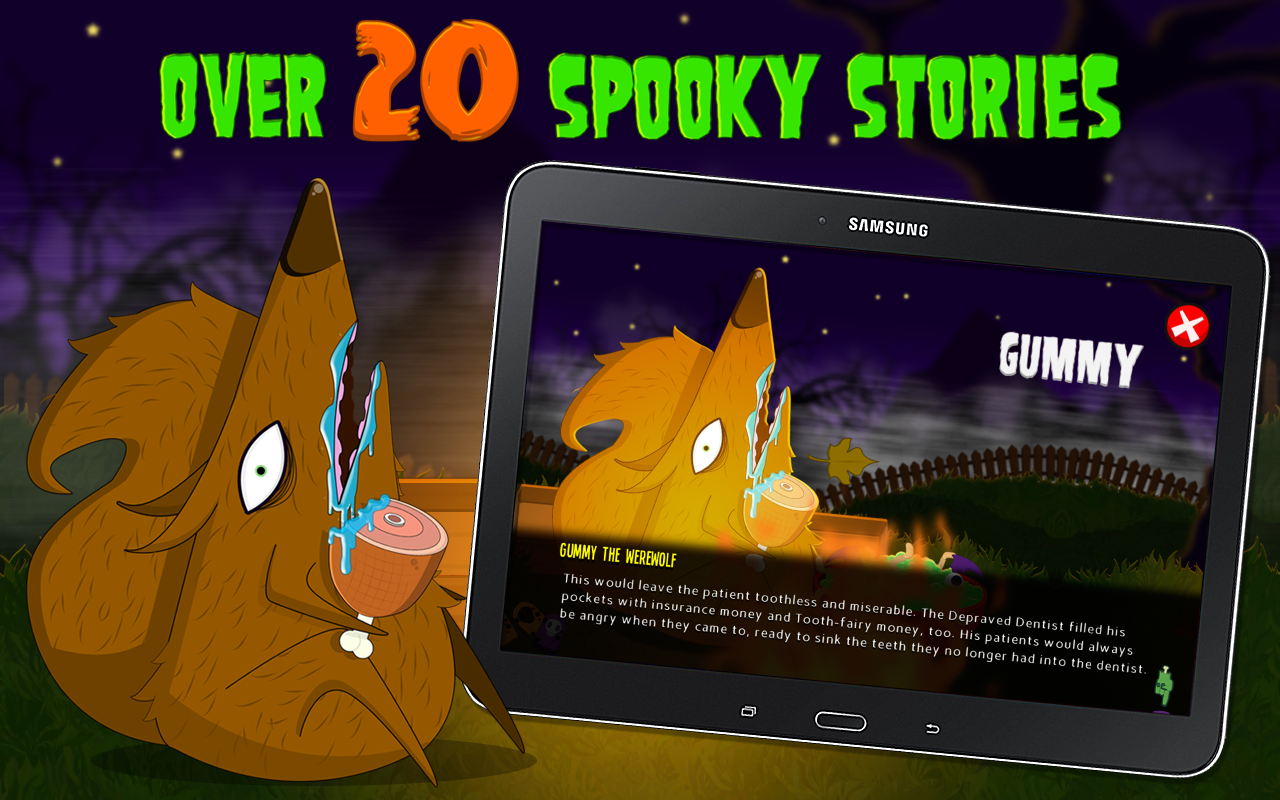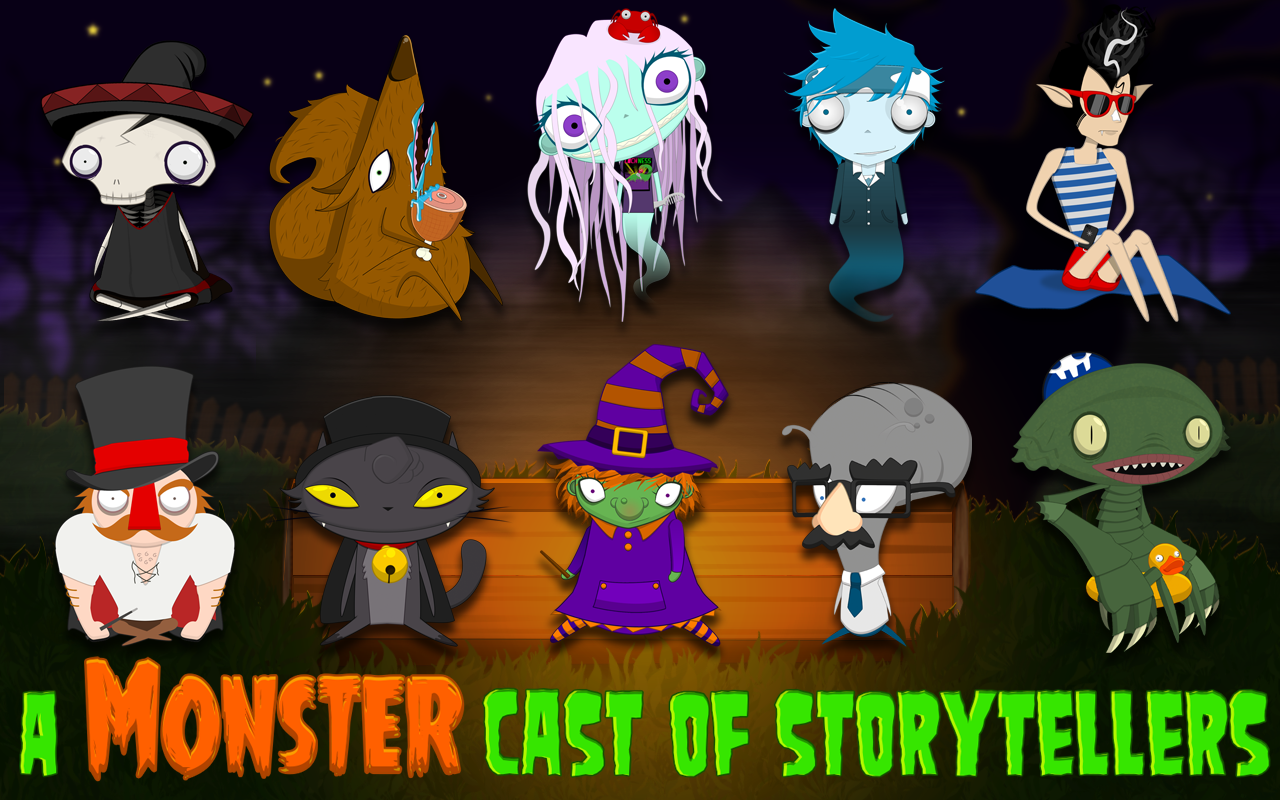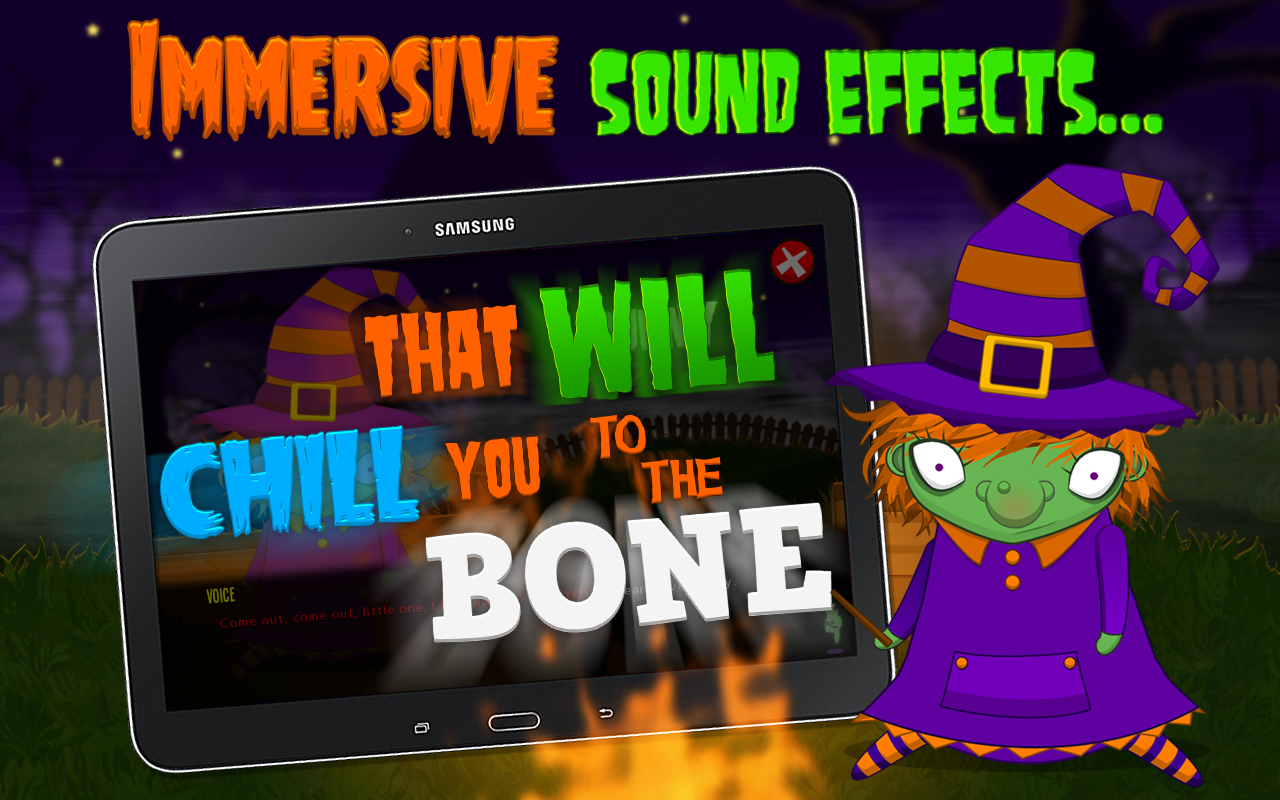 Scary Stories for Kids 2 Features:
26 Original horror stories
Engaging, kid-friendly content
Hidden surprises
Link to the Felipe Femur website for more Halloween activities
Suspenseful sounds
You can get the game on Google Play now!