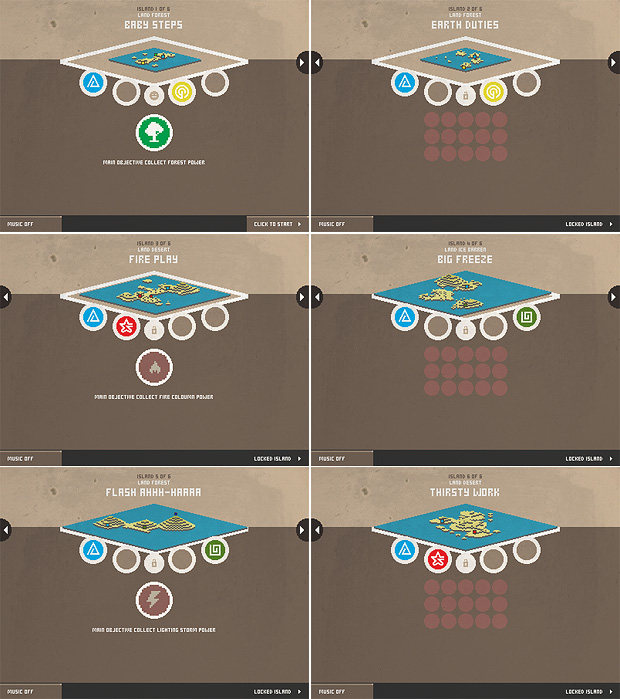 Happy to announce a new release build of 'Reprisal'.

This new build has a total of six islands which consist of Challenge mode in which your aim is to collect a 'Totem' and Reprisal mode which requires you to take out any other tribes that may be on the island.
The overall play arc of the game will be to collect together all your Element Totems that have been scattered though out the lands. Once a Totem is collected you will then be given the chance to complete a Conquer map in which you must wipe out any other tribes present.
Other progress behind the scenes are the Armageddon totem that transforms all Populants into heros and lets them battle to the death!
You can play the new build here:
Reprisaluniverse.com