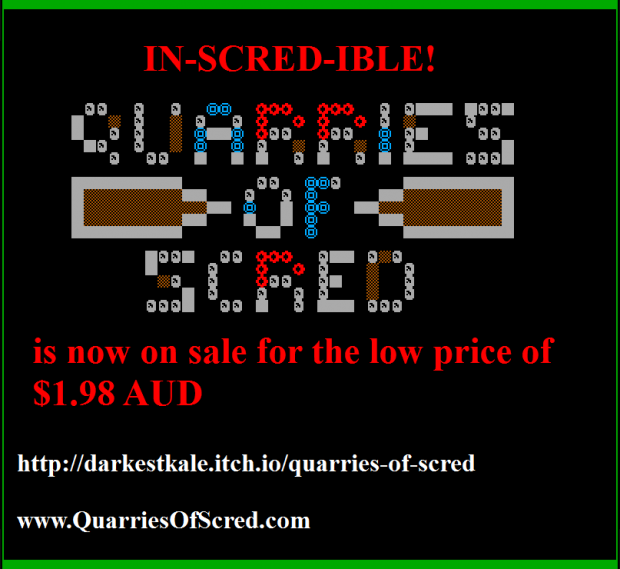 The Ancient prophecies have come to pass - Quarries of Scred is now available for purchase via the widget below.
Not only that, but it's on special for the first week - the normal price of $3.00AUD has been reduced to $1.98AUD. That's a paltry amount.
Additionally, some changes
After the last publicly available build, there have been some further updates. The game now has a credits section, which has been immensely overdue!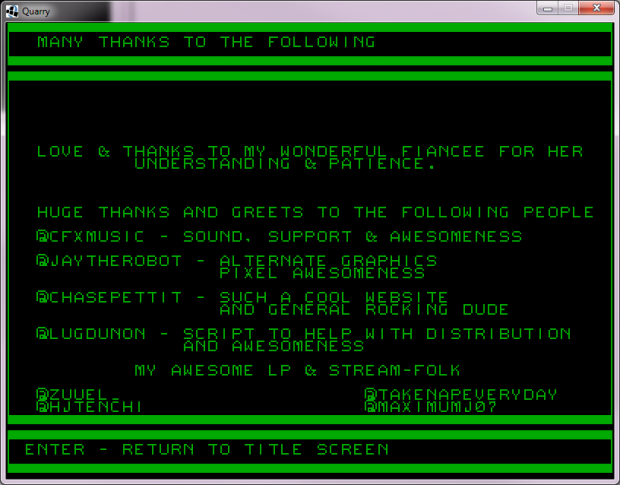 The game also includes an exceptional, optional spritesheet by Jay the Robot