Help Eric to get all the gifts that Martina, his greedy loved one, wants.
Go though a lot of levels with style and difficulty like the ones of the 80s,
Platforms, horrible monsters, some less horrible but just as unfriendly monsters, spikes, hearts and treasures. Many treasures.
In Project Shyknight you will find the prettiest pixels of the universe.
Enjoy a platform game as before but now.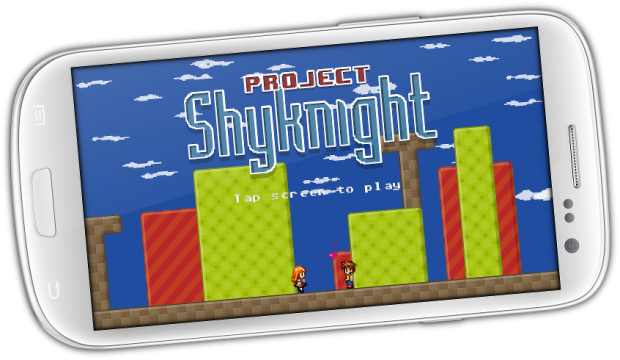 Project Shyknight is a platforms game simmilar to other games from the 80s. You must help our hero collecting all the items in a stage, avoiding funny monsters and other dangers.
The game has now been ported to Android OS so you can play it on your favorite device.
You can download the game for free from the Google Play Store.
Have fun!