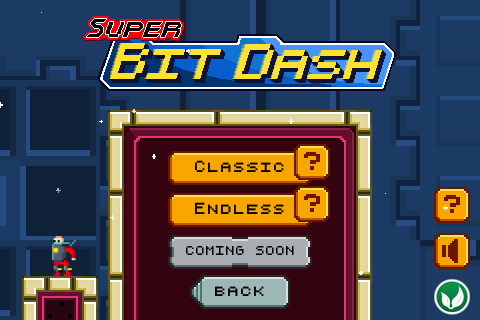 It Is Coming!
Submission date aproaches and all content must be locked until the weekend. We managed to squeeze in some new art here and there and a new game mode, Endless.
By the way, if you missed our previous announcement and haven't seen the gameplay video, check it out on youtube.
Game Modes
Back to the topic, we now have two modes:
CLASSIC: a random selection of "rooms" is made while loading and they get put together to make a course. Super Bit Dash is like a box of chocolates, you never know what you're gonna get, except for the fact that you know you're gonna get some sort of chocolate.
ENDLESS: Every "room" in the game tossed in a random mix. One life. How far can you get before the inevitable happens?
These will be the modes available on launch. Also a selection of about 50 rooms to make each play session feel unique. More will be added briefly after launch. The whole "rooms" concept we'll explain in a later post.
And finally here are a couple new screenshots from the game. We added in some new stuff, like an aura that let's you see how short you are on coins and a nice little sonic boom thing that gets left behind when you dash.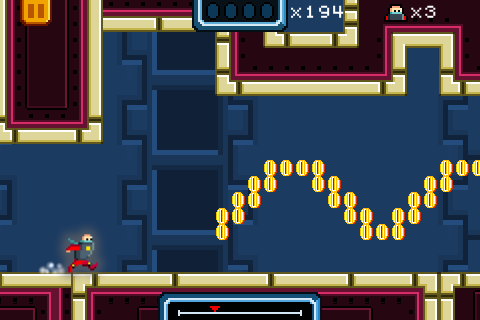 If you like our game please share and follow us on Twitter and Facebook.