Metaloid: Reactor Guardian now available on Itune and you can get the game for FREE! what you waiting for?
go and get the game for iphone version
Itunes.apple.com
get the game for ipad version
Itunes.apple.com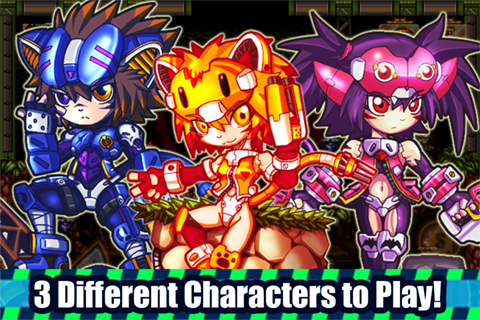 The planet "Utopa" is in danger, an evil robot's army is trying reprogramming all the other robots as their allies! the last hope against the chaos is the "Metaloid Resistance Army" supported by the "Reactors" power source.
future of Utopa planet is depend on you!
[Game Trailer]

[Game Feature]
- Chaotic and addicting action.
- 3 different characters.
- Beautiful detailed 2D environment.
- 16 different weapons to unlock.
- New Turret system to use in your strategy.
- 10 kind of enemies with different abilities.
- Additional content in the future.
*note* this game require atleast Iphone4 and already optimize for Iphone5 we not sure if it work on Iphone3gs. but please tell me if you try and work.
for Android Version will hit Amazon App soon.