We've pushed out an update to the demo on our site, with some big and some minor changes:
Updated Master Spy's sprite to be livelier
Added Jump Flip mechanic for added manueverability while uncloaked
Added Guard Booth enemy
Revised multiple levels to increase the challenge
Dropped level 4 to get to the action faster
Added new level 9. It's tough.
(And if you enjoy it, why not give Master Spy a vote on Greenlight?)
More detailed info below. But first, feast your eyes on our potential box art!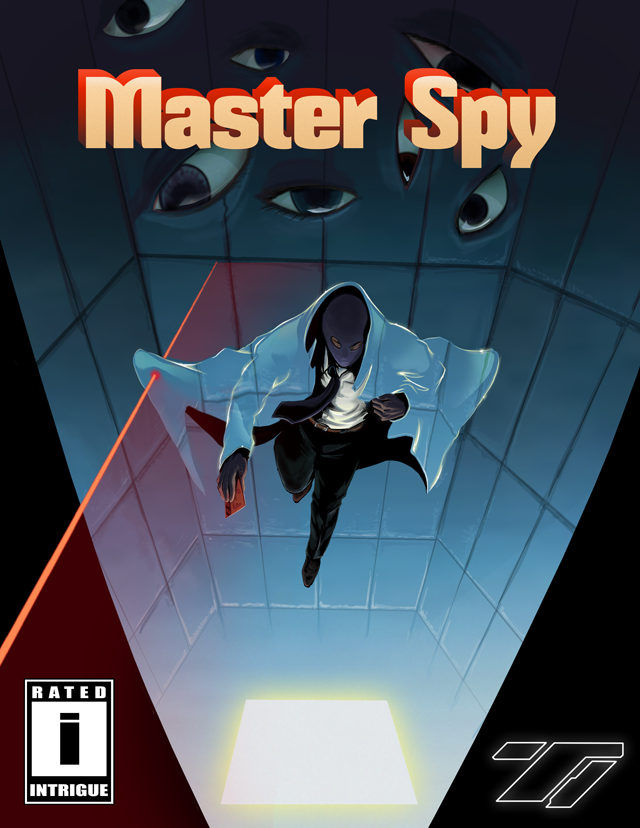 We were going for something inspired by matte painted videogame box art from the 80s and 90s, to stay true to the graphics style we've chosen for the game. What do you think?
Mission 1/Demo Changes:
The biggest change to gameplay is probably the flip jump mechanic, which we introduce to provide more maneuverability while uncloaked. You can flip by pressing the jump button mid-jump, which cancels the upward velocity and allows you to travel a little further horizontally.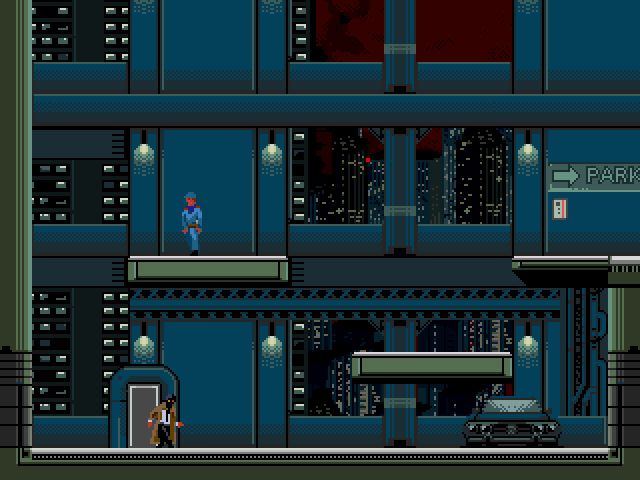 It doesn't have a lot of uses in some of the confined spaces of Mission 1, but comes in handy in later missions. We're also hoping it introduces a new dynamic for those wanting to speed running the game.
You'll notice that the Master Spy sprite (which we've dubbed the Master Sprite) has also been updated. We've fixed some previous issues and added better jump/fall states, and also gave the cloak a fun scanline type effect.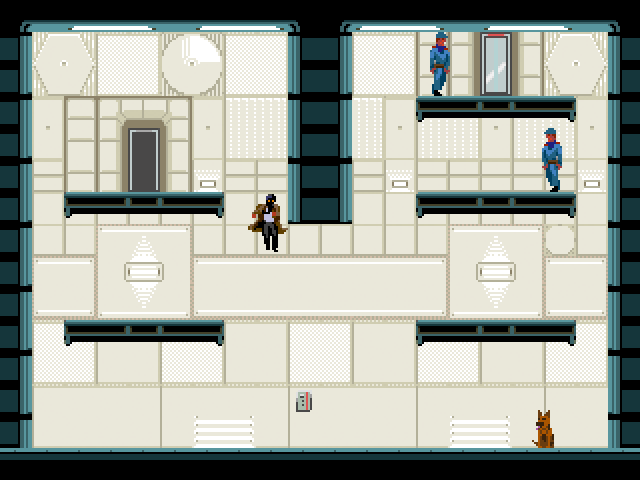 To add a little more variation to Mission 1, we created the guard booth enemy. In code, he's super simple, just a rectangle area that can't be walked in front of unless cloaked. The real purpose of the guard booth is to put pressure on the player, and encourage more fast switching between cloaked and uncloaked modes.
And then there's the new Level 9. It's quite the challenge, and this is after a few passes to make it easier: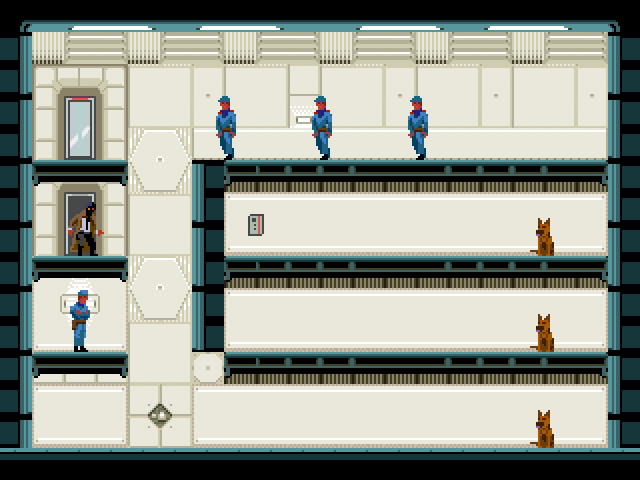 In other development news, we're finishing up art and cutscenes for Mission 2, and designing the levels for mission 3 (which has all the mechanics in place now!). Mission 3 is interesting, in that have have some mechanics (such as barrier/switches and trap floors) that will let us make super small scale metroidvania type levels. We're also discussing secret things. Secret paths. Secret levels. Shhhh. You weren't supposed to hear that. Hope to be able to share more from it soon!