Hey guys!
Together with ANtY we're excited to announce that we are now working on a Pokemon inspired game! For as long as we remember we hoped that one day there will be a Pokemon game with real-time battles. Sadly it wasn't the case so we thought: why shouldn't we give it a shot?
Like No One Ever Was is our take on the –mon genre, the game that will keep an oldschool Pokemon vibe while implementing some new fresh ideas we've always had and wanted. The big one is the fact that battles will be real-time with some actual mechanical skill involved. Battles stages will be fully procedurally generated (based on your location on the world map!), so each fight will be an experience on its own.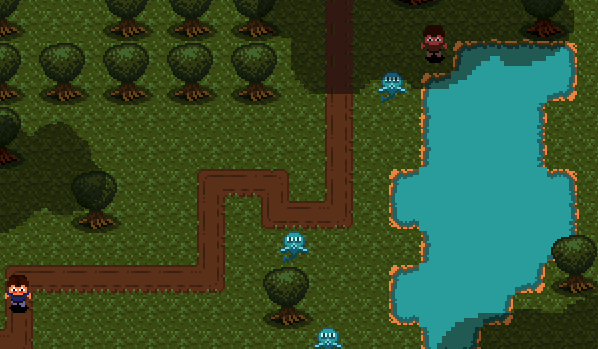 Another new feature is the day and night system that will directly affect your gameplay. Taking long and deep trips outside the city can be dangerous, as wild dark monsters will wake up during the night. Survival will play a big role in our game.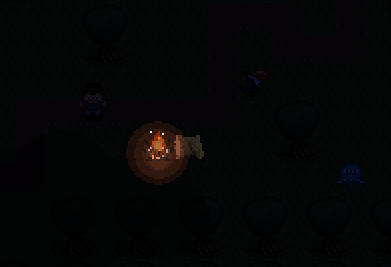 Obviously we won't be using Pokemon lore here, instead we're working on our own world and designs, featuring a bit more mature and darker approach than what Pokemon has to offer. We're actually very excited about this, as we have a lot of plans for extended RPG elements!
You can follow development of the game on IndieDB as well as: