Letter Quest is now officially released for PC and Mac!
After many months of hard work, we are proud to have Letter Quest available for PC and Mac. Lets go through all of the major features!
We added some story comics to tell Grimm's story: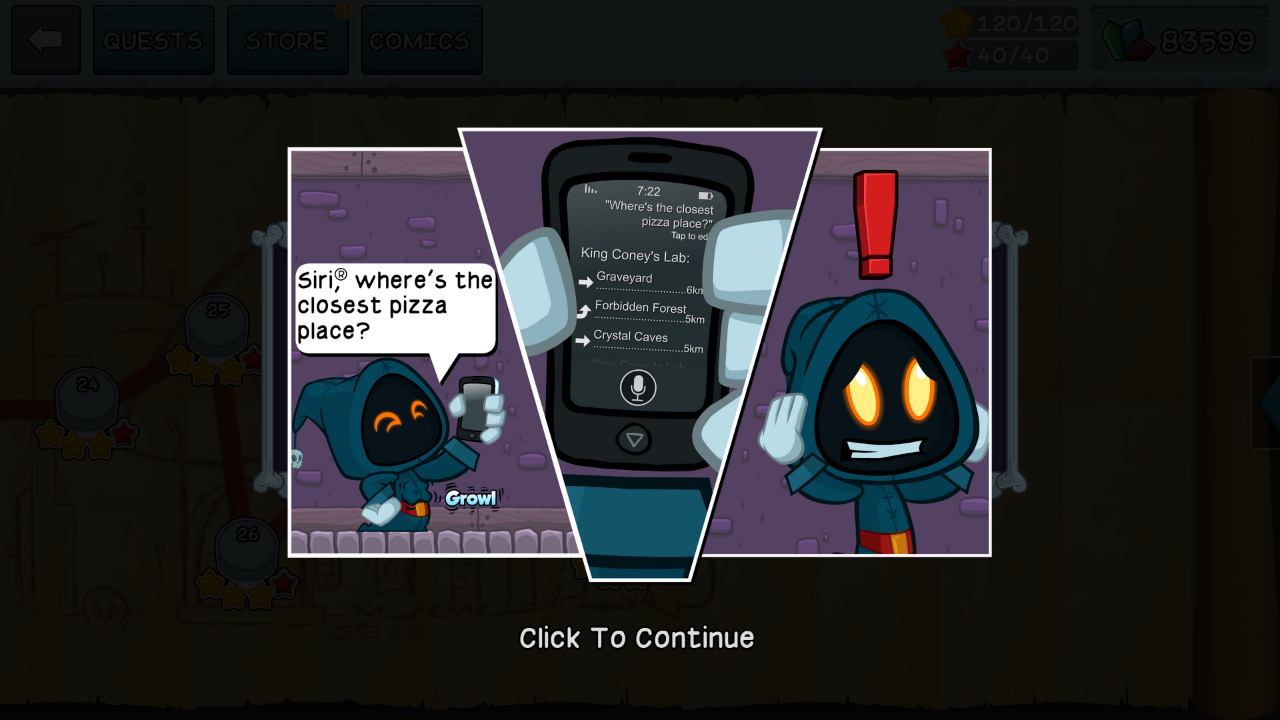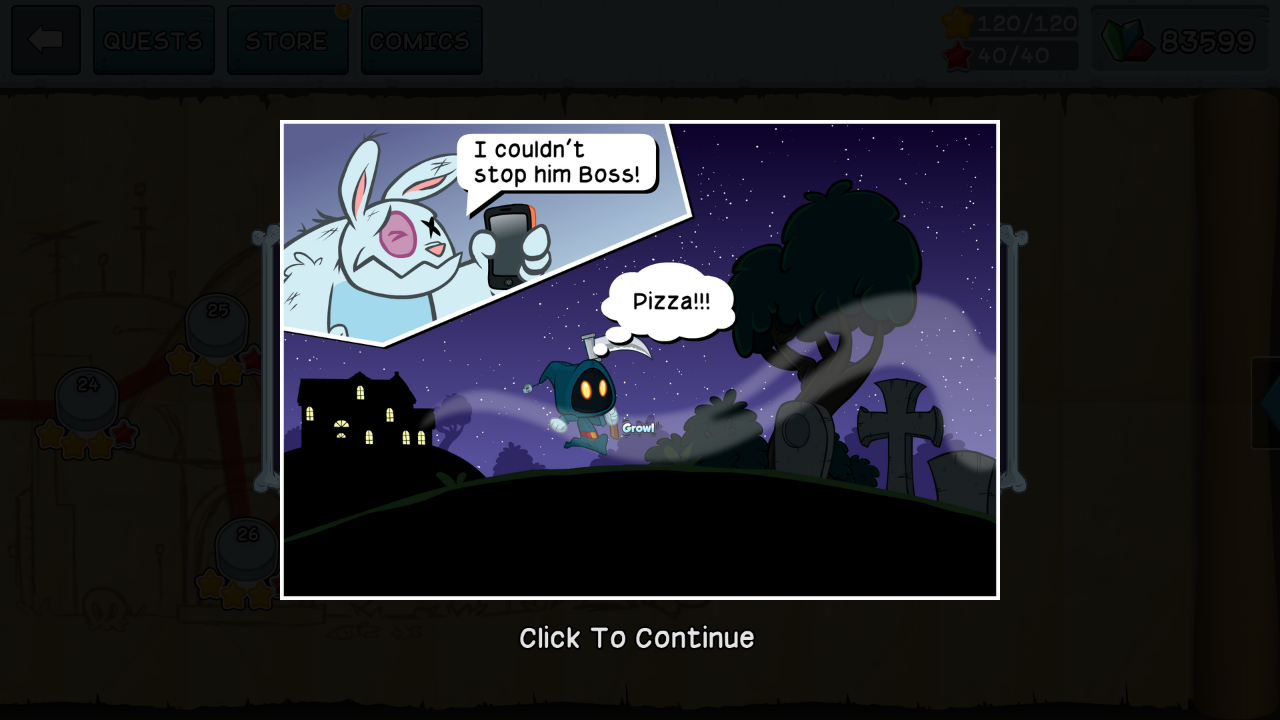 We added high resolution textures that look great even on 4K displays. Here's a screenshot at 1920x1200 with our "high quality" textures, there's still "ultra quality" after that which are even bigger: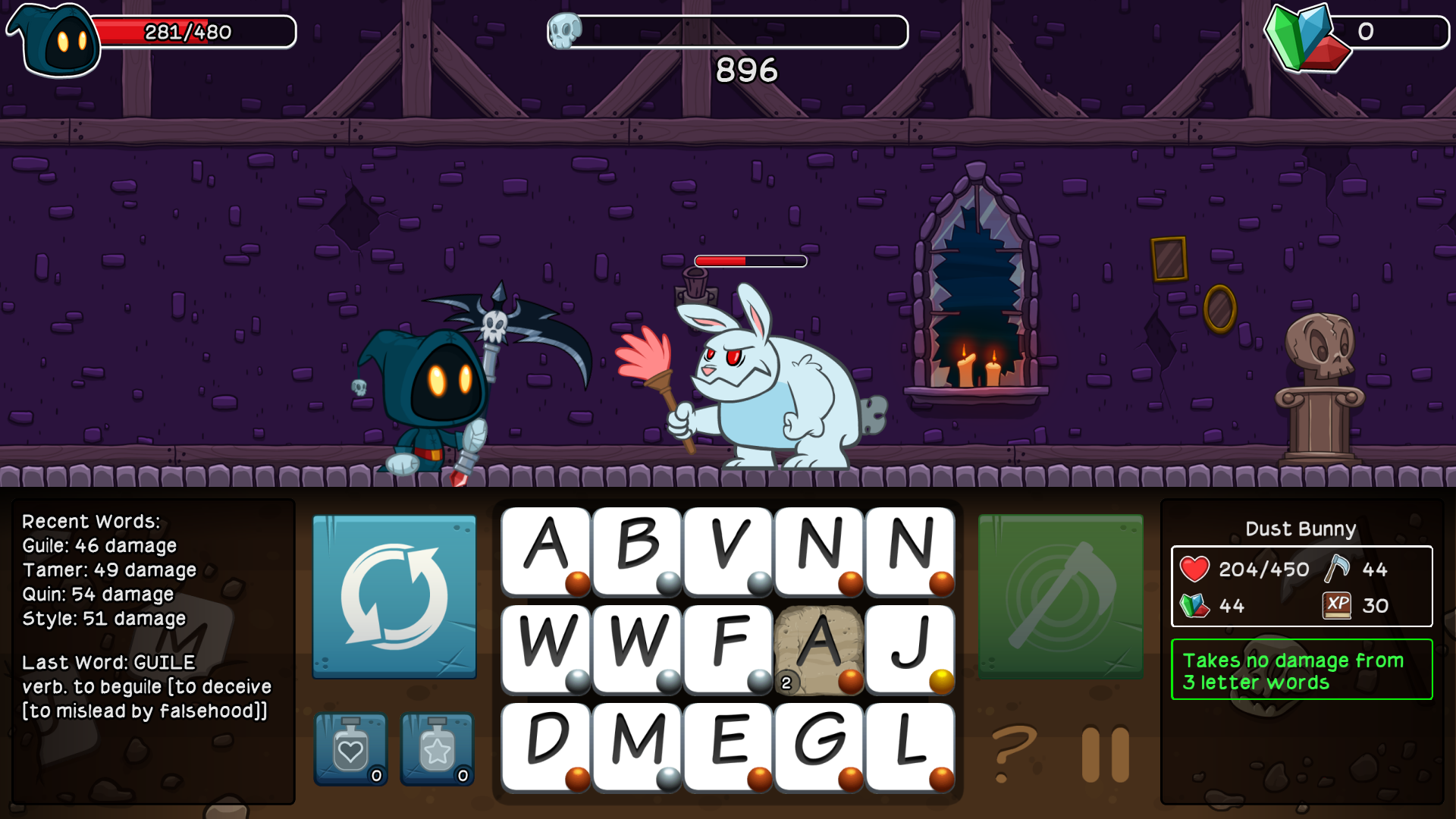 We added the definitions of over 160,000 of the words in the game's 190,000+ word dictionary! We've learned a lot of words while making this game, and it's a feature that everyone seems to really enjoy - it's actually a lot of fun to find out the definition of a word that you didn't even know existed until you tried spelling it!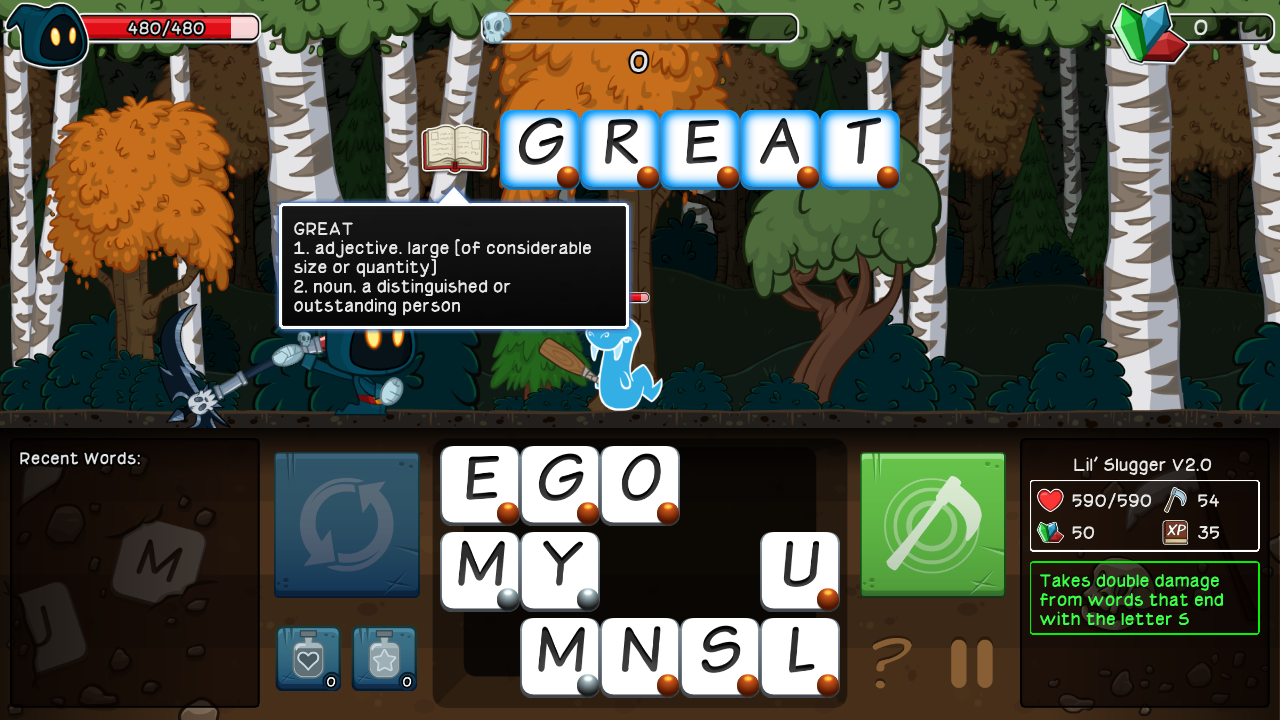 There are five unique areas in the game. Above you've seen the haunted house and the forest. Here's the graveyard (we'll keep the last two a secret!):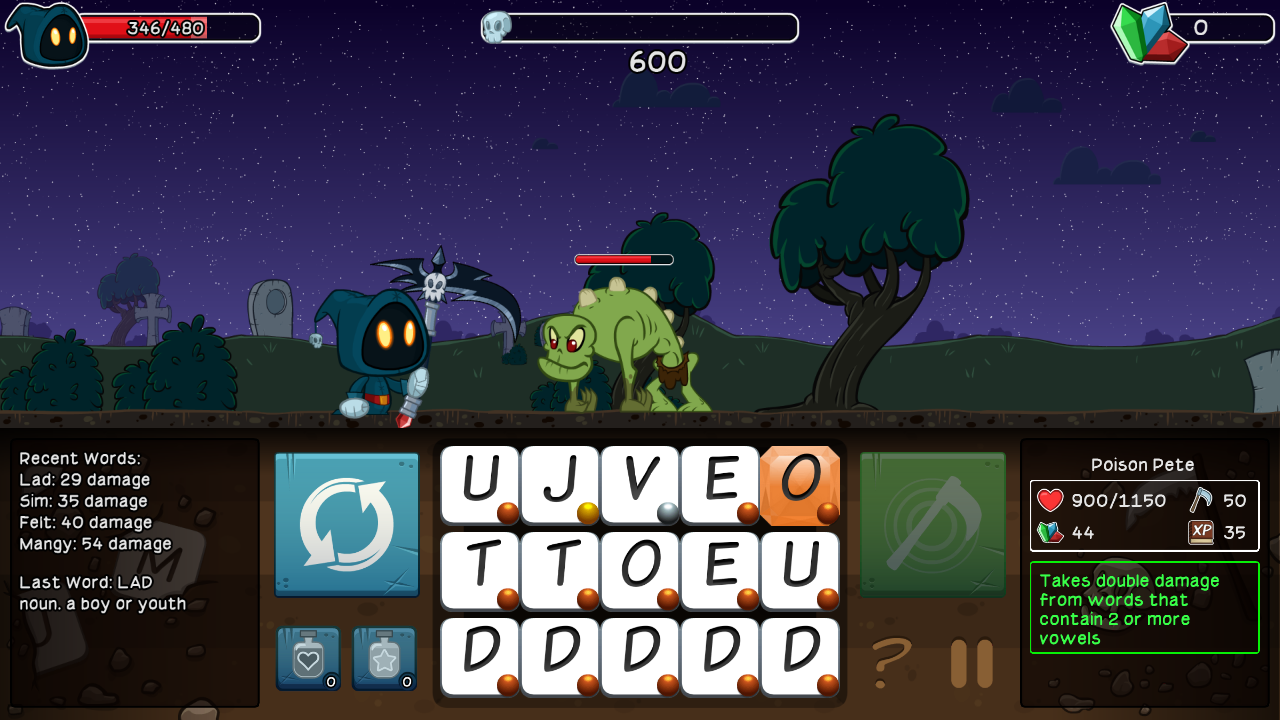 We always loved the map in Super Mario Bros. 3, so we added in a map that is reminiscent of it. It really helps sell the idea that Grimm is in fact on a journey, as you progress from a haunted house, to a graveyard, a forest, and more!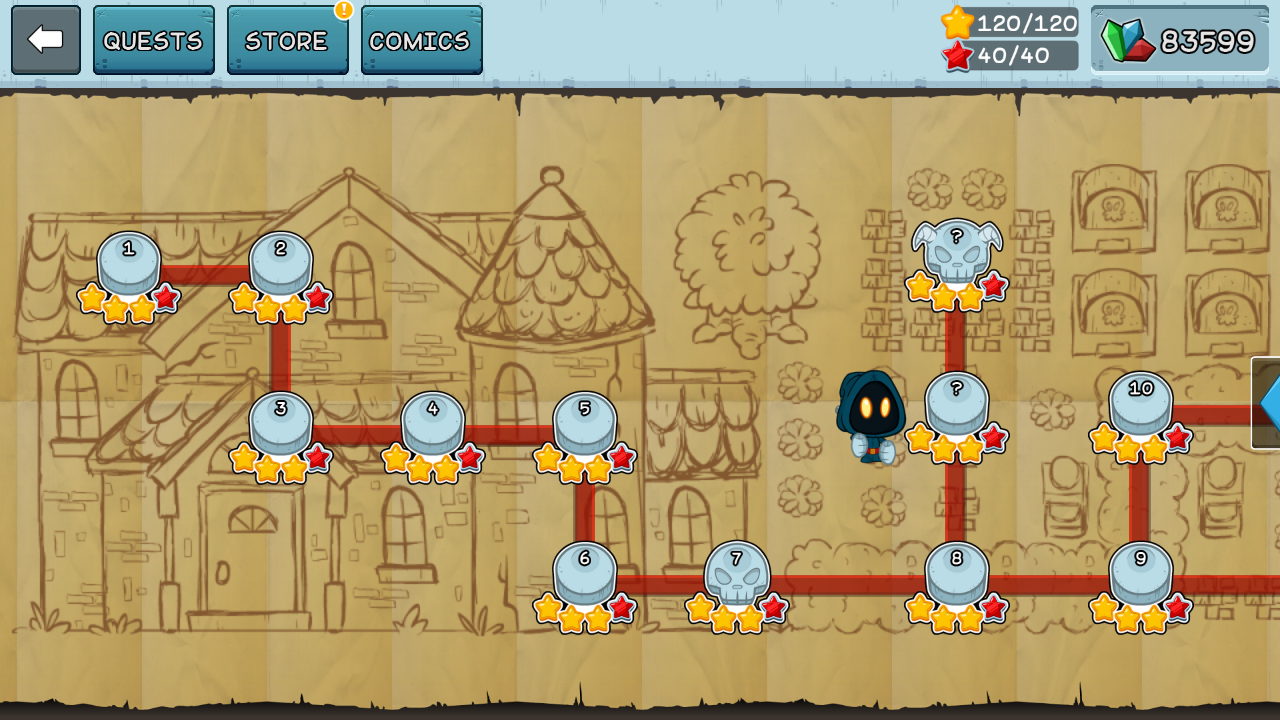 Letter Quest features a ton of different shops where you can upgrade your character, including shops for upgrades, books, potions, special items, heroes, weapons, and alternate letter tile looks.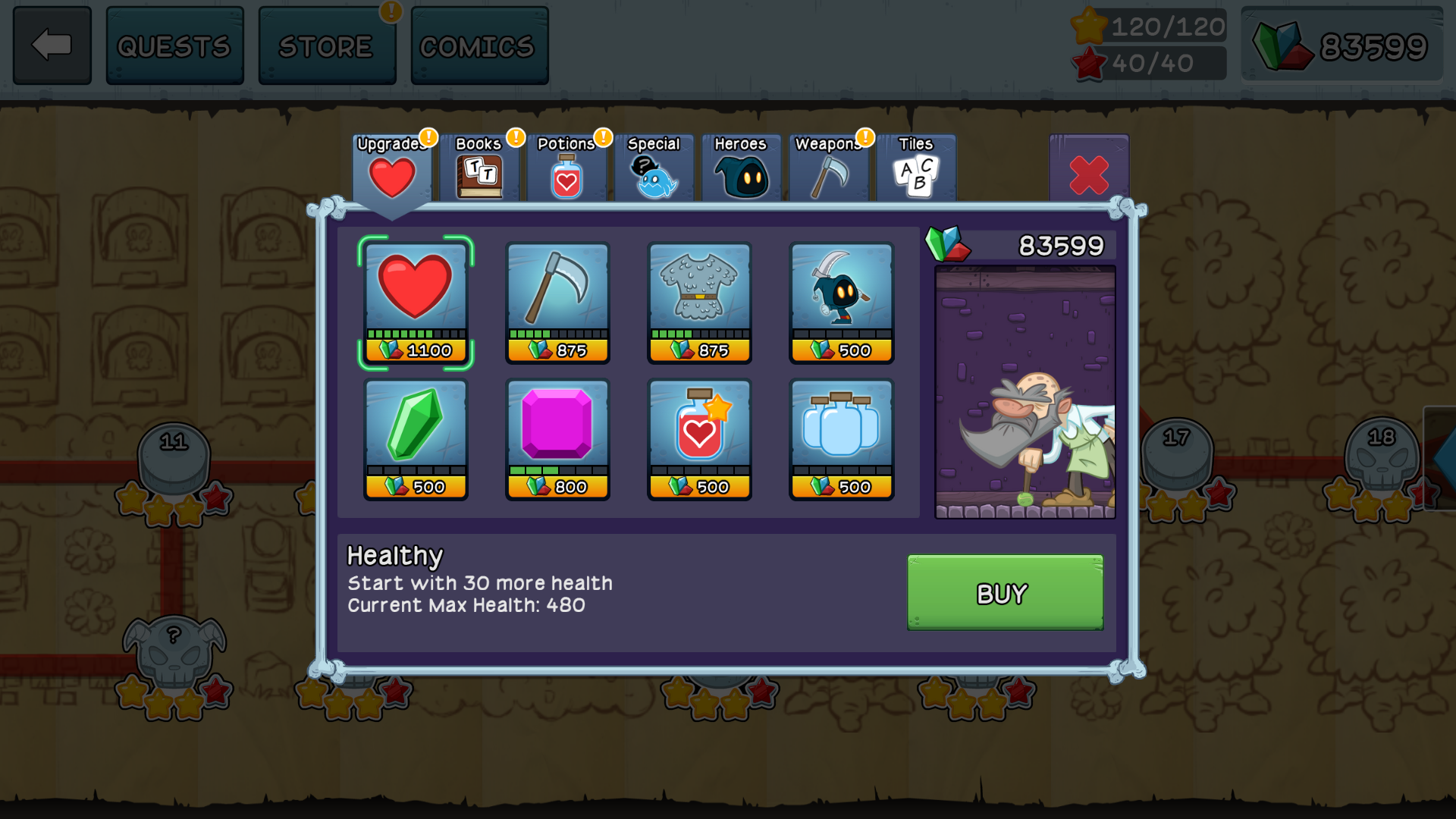 There are currently 40 stages in Letter Quest, and there are four stars to earn in each. Each of the four stars represents a unique way to play the stage:
The first star is earned for finishing the stage.
The second star is a time trial - you must finish the stage under the given time limit.
The third star is a unique challenge, every stage is different. This might mean having to complete the stage using only 2 words, or finishing the stage with monsters that have double damage and health, etc.
The fourth star is an ultra-difficult crystal star. In crystal star challenges, all monsters have unique traits, such as "takes no damage from words using any top row tiles", "only takes damage from words that begin with a vowel", and many more!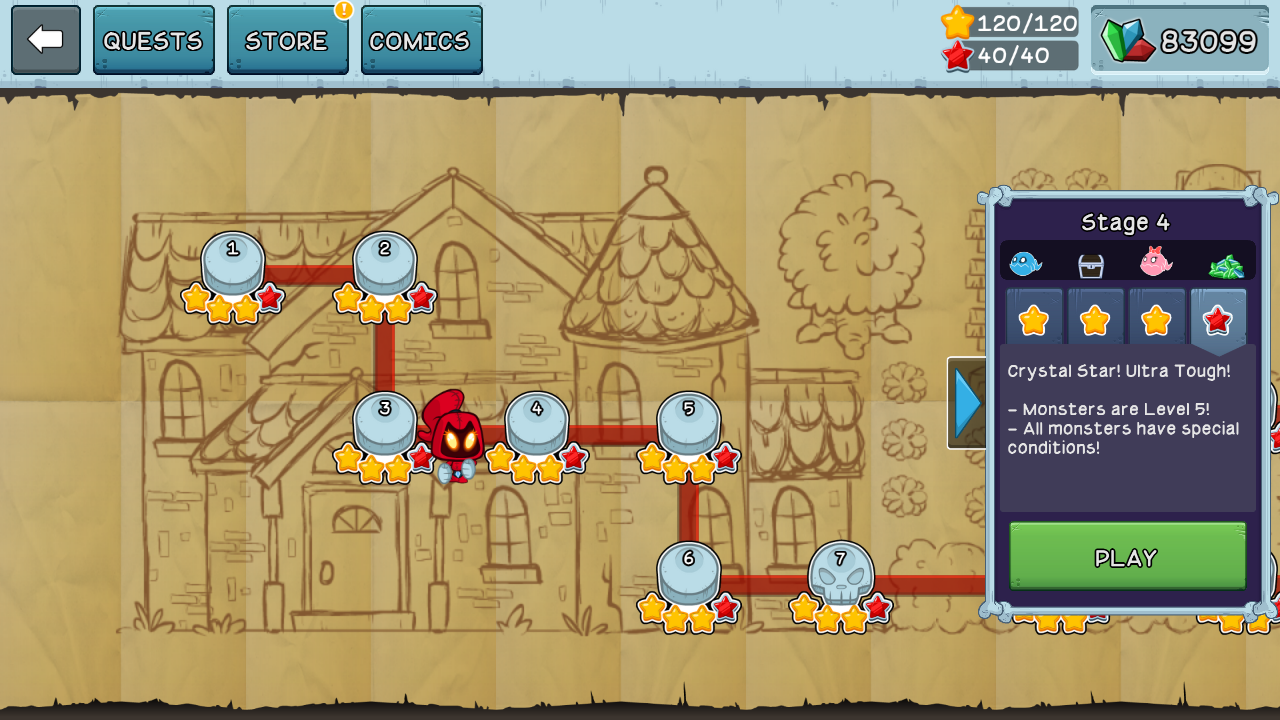 And of course we can't forget the second playable character, Rose!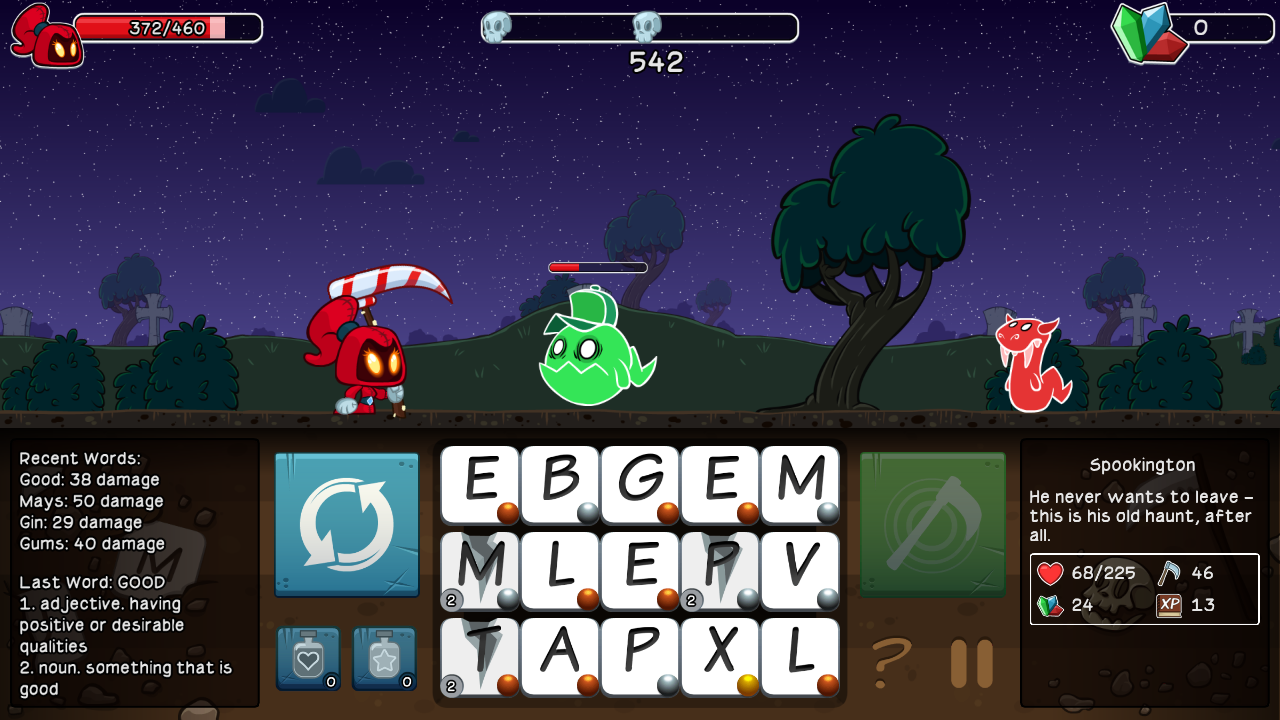 There is a playable web demo and a downloadable PC demo available.
For more info or to buy the game please visit www.letterquestgame.com!
Letter Quest is also on Steam Greenlight, so if you have a spare moment please consider voting for it: Steamcommunity.com Thank you so much!
One last thing: there are a total of 8 catchy music tracks in the game that are a neat combination of orchestral sounds and chiptune music. Every copy of the game includes the full soundtrack including custom front cover art: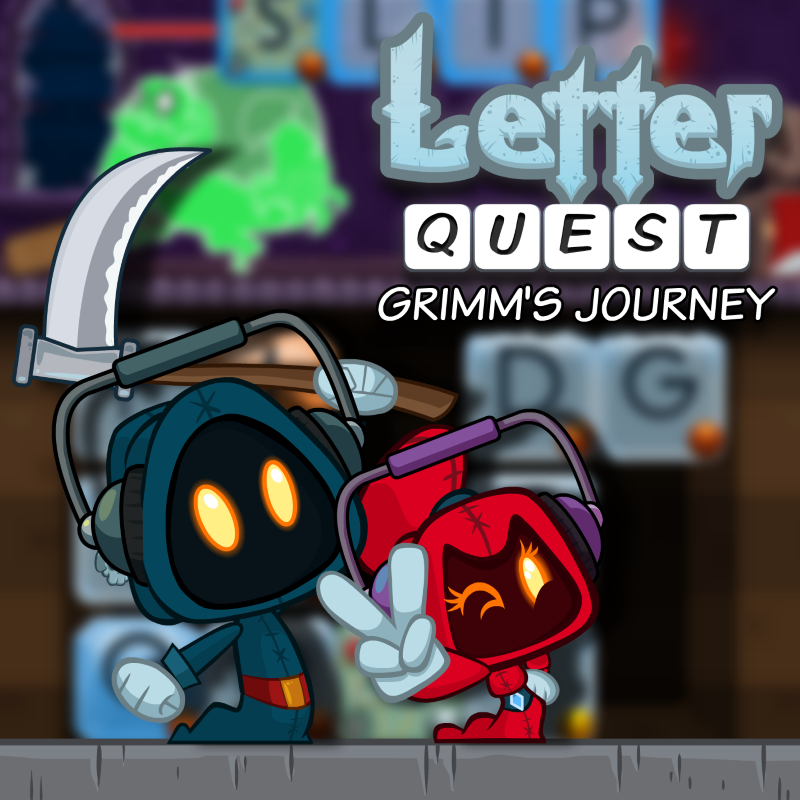 Back cover art: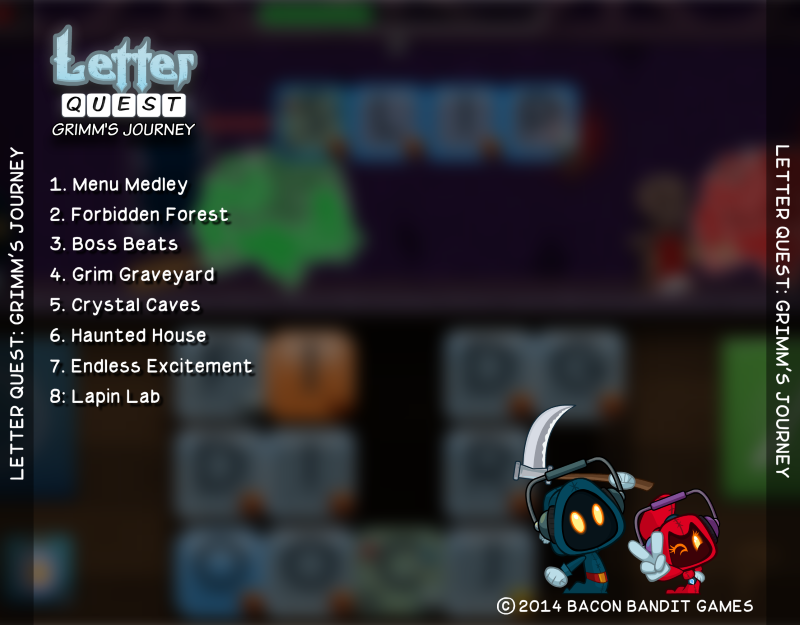 And disc art:
We hope you enjoy Letter Quest, and look forward to any comments or suggestions!