It i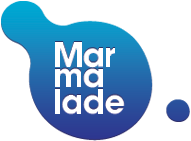 s a great honor for us that Kyball has been selected by Ideaworks3D to be part of the Marmalade Apps Program.
The Kyball team are partnering with Ideaworks in order to undertake the porting of Kyball to the Marmalade platform. Within a few months from now, Kyball will be playable on all major mobile systems, including iOS (iPhone, iPad), Android, Windows Mobile and Playbook.
This is exciting news for us and we will be putting all our strength to make a high quality conversion from desktop to mobile. News will be constantly posted while development goes on.