Geneshift v1.10: Campaign Finished!
Well that took longer than expected. We've been in Steam Early Access for over a year now, and I've only just completed reworking the singleplayer campaign. This version polishes the final 4 stages, updating them with all the cool improvements I've made over the past year. There are story rewrites too.
New Trailer
The completion of the campaign marks a huge turning point in the development of Geneshift, as I'll be shifting focus back onto multiplayer and marketing after this. It also makes my self-diagnosed OCD happy that it took a nice, clean 10 versions to rework the campaign. Here's a new trailer showing off all the new features added this last year!
Awesome Points and Cash Drops
How will you know the new campaign is awesome? Because the game will constantly remind you whenever you do something cool. My favorite thing about this version (apart from the relief of finally finishing the campaign) are awesome points. Awesome points are awarded when you perform extra well during combo kills, and give you XP and a skill-point or a phaser.

This gif above shows them in action, as well as the new cash drop animation. Cash no longer drops on every single kill, but instead happens randomly about 30% of the time. This means you earn far less cash during the campaign, and really makes every kill and every dollar far more valuable and necessary to survive.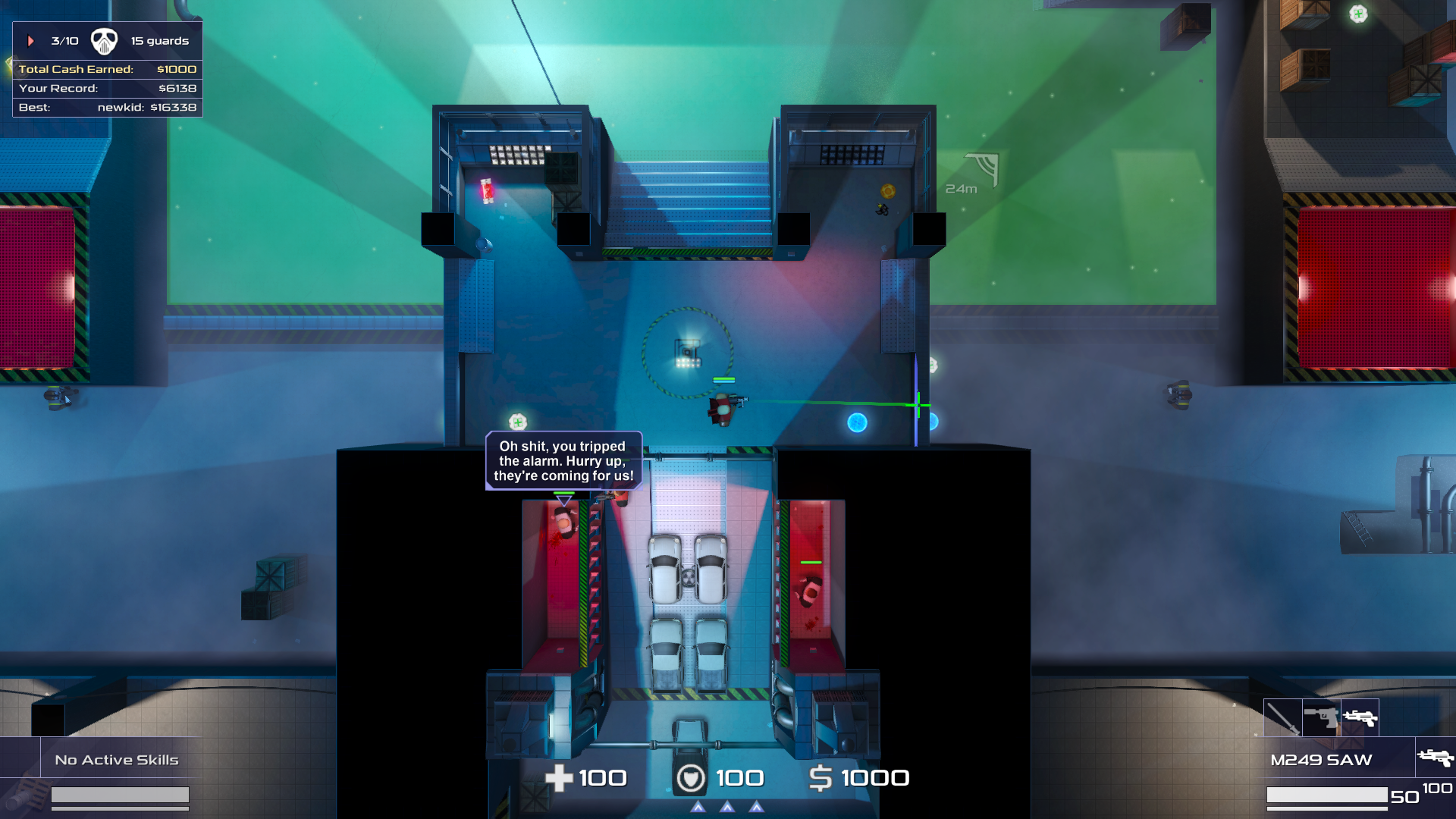 Better Skill Balancing
You now have the ability to buy skill points in the campaign for $2000 a pop. This, combined with the buffing of a bunch of skills, adds a lot of flavour to the game. You can also level skills all the way up to level 5 now, allowing for some fairly ridiculous skill combos. Awesome points also award skill-points too. With all of this, I've reworked a bunch of skill values (see the changelog below) to ensure that all skills are useful and the more points you invest into the skill, the better it becomes.
Permanent Servers for Demo Users
I have changed the permissions for demo users, allow them to now play in permanent and ranked servers. This is done for the benefit of paying players, as these servers will now become more populated. Permanent servers are one of Geneshift's most unique multiplayer features, and now we'll be able to enjoy them again!
Click these links!