Geneshift 1.12: Battle Royale Turbo Released!
This is the biggest version of Geneshift yet and plays like a whole new game! This new mode has all the usual features of a Battle Royale: orbital drops, looting, a shrinking circle of death, and last man standing. But there are a few unique twists on the BR genre too. The main one being that each round is only two minutes long!
New Trailer
Check out this new trailer introducing the new mode. It shows off the new looting mechanic, the beautiful orbital drops, and the shrinking circle of death!
Two Minute Rounds
In this Battle Royale each round only lasts two minutes. You spawn in the air, fly to a safe location, and begin looting for weapons, skills, health kits and more. The circle is constantly closing in, creating a sense of urgency and pushing you towards the big show-down in the centre.
Two minutes worked best in our testing. It gives you just enough time to loot, but not so much that you feel like you're in a walking simulator. The winner of each round gets +10 points (and +1 point per kill) and the first player to 50 points wins.
Knifing in mid-air at the start of a new round.
Zombie Respawning
Another twist is that when you die you don't get kicked back into the menu lobby. How boring! Instead, you respawn as a zombie with only 30hp and a melee attack. If you actually manage to kill a remaining player, you will respawn as a human and be back in with a chance to win the round!
Being a zombie also makes you unaffected by the circle of death. This means you can loot for rare skills, chemicals, and cash in areas that are unsafe for humans to travel. You have something productive to do while the round is going on, and can set yourself up to do better in future rounds.
Escaping the circle as it destroys everything in it's path.
Looting & Item Progression
This mode completely changes Geneshift because of looting, and it actually makes the game FAR more accessible for new players. Geneshift has always had a complexity problem. With over 30 skills to read, new players were overwhelmed with too much choice and information.
This new looting system solves this by restricted access to items. You can only unlock a skill after you have discovered it, which means that you learn how to play the game GRADUALLY. This also gives a great sense of progression, where you get excited to discover a new item and see what new skill you've unlocked.
Be the last man standing! The final showdown before the circle closes in.
Marketing & Whats Next
This is the mode that Geneshift shall be known for. It's so much easier for new players and streamers to get into the game without being overwhelmed. So now that this is out I'm officially shifting gears into 100% marketing mode.
We're going to start having a lot of streams and players, and I couldn't be more excited! A big thanks to everyone who has helped develop this mode in the Discord. Now it's time to play!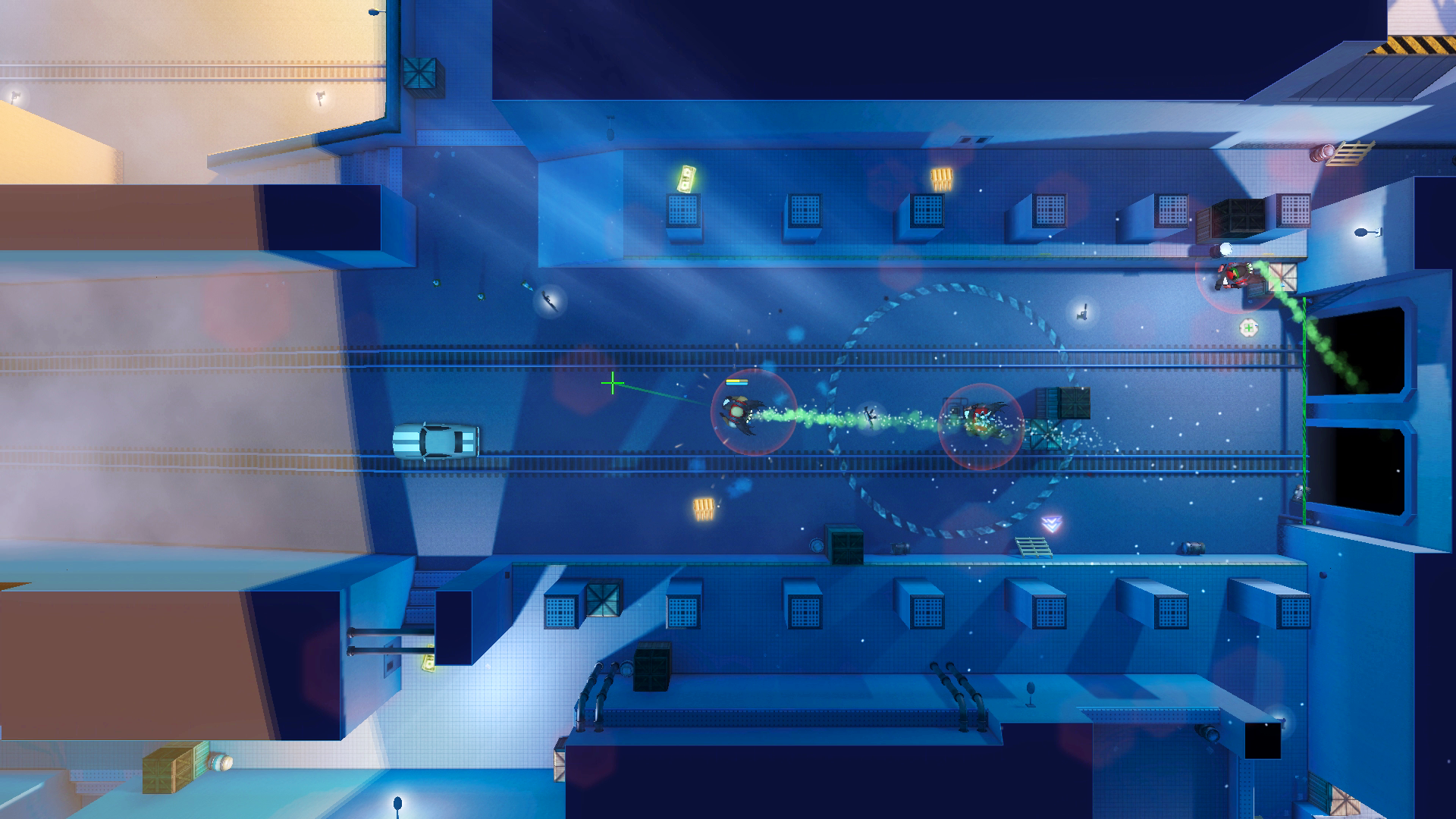 Looting for weapons and ammo.
Some Handy Links